J Trey :: Blue I Soul
:: Minor League Music
as reviewed by Matt Jost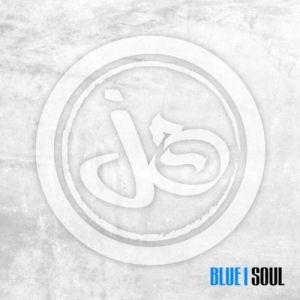 With the death of Nate Dogg comes the realization that only a handful of singers are naturally at home in hip-hop. Still rap and R&B can look back on a long and fruitful relationship that resulted in hundreds of high-profile collaborations. The groundwork for the fusion of the two genres was laid even earlier, but the landmarks were erected in the 1990s. Iowa trio J Trey wears the '90s influence proudly on its sleeves on "Blue I Soul." Comprising 19 tracks, the album is divided into a reimagination of earlier material through the remix lens and a second part presenting 12 new songs.
The "Can't Drop the Mic" remix represents the R&B lineage with funky bass licks, padded drums and warm keyboard layers joining to create a soft, slow bounce as the three vocalists allow themselves to be magnetized by the mic. As singer JB puts it:
"Believe me, I tried about a thousand times
whole lotta second takes, a bunch of bad rhymes
Once again it's here, I'm comin' back
'bout to give mom and dad a heart attack
Sorry pop, I can't do that 9 to 5
cause to me ain't nothin' better than kickin' it live"
It seems early on J Trey developed an unapologetic temper that really fits their status as an indie act. Says rapper JT on "Can't Drop the Mic": "We got a hot mic, pass it around, still tryina get down / The difference is we don't give a shit now / about what them stupid labels say / And radio play, no way / pigs'll fly 'fore we see that day." "Could've Been (Remix)" starts out like a standard slow jam, only to switch to a track radio would deem rhythmically too challenging. The back-and-forth JB and Jasmine engage in may seem typical duet fare, but the way they get worked up (literally getting louder), makes their performance stand out. "The Reason (Remix)," which praises music as a stimulant, is a straightforward hip-hop track, melodic bass and piano sprinkles creating a playful, jazzy vibe. Covering the soft rock classic, "Drift Away (Acoustic Remix)" opens the album on a similar note, while "Lover Lover (Remix)" remakes (and samples) the 1992 Sonia Dada song "(Lover) You Don't Treat Me No Good" with extended on-topic raps from JT. These acoustic, folk-tinged offerings are contrasted by "The Playback (No Sleep Remix)," which combines the anthemic swing of the original with a heavy dose of rock guitars (some culled from the Beastie Boys' "No Sleep Till Brooklyn").
Rounding off the remixes is "When the Rain Falls (Remix)," a balanced tune that gets you in a traveling mood with its West Coast funk backing. Like many tracks by J3, it is simple but gets its point across. When the hook performed by guest rapper Bullet repeats, "I love it when the rain falls / I still shop at the same malls / I never chose to change y'all," you get the sentiment - these local musicians are not easily knocked off course.
The new songs don't exactly point into a new direction for J Trey. Although they tour (and sometimes record) with a band now, their sound leans towards sparse R&B instrumentation that serves as the platform for a variety of topics. The family-themed "Blue Moon" deals with different situations of separation, JT quipping, "I learned what it took to be a father from my mother," and JB pleading, "I don't really wanna be a bother, but can I come to see my baby more than every blue moon?" On "Broken Hearts" the singers display distant maturity while the rapper gets specific: "My audience ain't grade school kids, no / it's the one with two or three of 'em of his own."
They go as far as recording a song specifically for the parents among their fans. "No Kids" suggests to leave the offspring at home in order to rekindle the passion ("We can act like we just gettin' started"). The DJ Quik-inspired "1999" takes them back to the year they first teamed up, Jasmine boasting, "I'm sure that they think I'm crazy, and that just might be the case / but I can hang with these young'uns any time, any place." To prove their point, J Trey revisit their college years with "Rhythm & Booze."
One thing is for certain - J Trey are not your average act in the rap and R&B field. They possess attitude and even the singers use explicit language (JB: "Real singin', fuckers, no robots"). But they're also almost naive, putting their trust in a "Magic Song" and seeking shelter at home when the "World's Gone Crazy." They write songs together, but appear often randomly throughout the course of these songs, making many of their tracks seem more like a jam session. They point out that "never [being] hooked on the feeling makes for watered down hip-hop," yet their own music is decidedly more R&B than hip-hop. On the other hand out of 19 tracks only one is a basic love song ("Hold a Candle"). Those contradictions - the inoffensive musical background, the references to intoxicants, etc. - make J Trey interesting.
In some way your typical rap or R&B act has it easier than J Trey, who had to find ways to combine a rapper, a male and a female singer. Unfortunately, they never quite rise to the occasion. To use making music as a metaphor for making love ("Makin' Music") or to channel the Will Smith of "Summertime" to promise "a little somethin' to break the monotony" is alright, but that's it. In the end there's not much to add to our review of this album's predecessor. Despite its charms and quirks, in terms of production standards and rap skills "Blue I Soul" places itself far off today's professional music scene.
Music Vibes: 5.5 of 10 Lyric Vibes: 5.5 of 10 TOTAL Vibes: 5.5 of 10
Originally posted: May 10th, 2011
source: www.RapReviews.com