If you missed any of the new reviews this past week, including Saul Williams' "Volcanic Sunlight" then do yourself a favor and check out this week's edition of the (W)rap Up!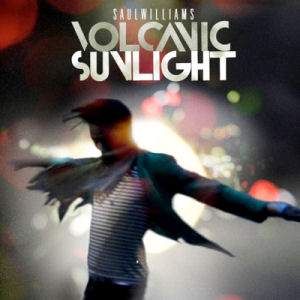 Saul Williams :: Volcanic Sunlight

Sony Music Entertainment
Author: Steve 'Flash' Juon


"There's a decade's worth of history for Saul Williams on this website alone dating back to his album "Amethyst Rock Star." His career as a cutting edge poet is even longer though, dating all the way back to the Nuyorican Poets Cafe in the mid-1990's. He's always had a reputation as a powerful orator and provocateur, and with no apologies he'll put making you think above shaking that ass. Even if that's been a detriment to commercial success, it's a price he's willing to pay - after all spoken word artists don't typically go gold or platinum anyway. That being said there have been times where just being a poetic genius wasn't enough. It's easy to engage an audience in a seemingly one-on-one relationship in your stereotypical smoke filled beat cafe. There's an exchange of expectations taking place - the people came to hear what the poet had to say, and the poet came to tell them what they need to hear even if it's the uncomfortable truth. That relationship can be lost at a consumer level when trying to translate spoken word into a commercial product. It's tempting to put the word to a beat, but it's not like a traditional rap rhyme, let alone an "on beat off beat" flow."
Action Bronson & Statik Selektah :: Well Done
:: Showoff Records
as reviewed by Pedro 'DJ Complejo' Hernandez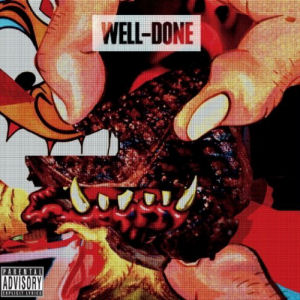 "When Aaron Boyce covered Action Bronson's "Dr. Lecter" he admitted Bronson's voice did evoke memories of Ghostface Killah, but concluded Action Bronson's "high-octane delivery, street smarts and sense of humor will win over any listener willing to dismiss him as another Ghostface clone. " After first encountering Action Bronson on Statik Selektah's "Population Control" compilation, I've had the opportunity to get further exposure to his music through his full length collabo with Statik Selektah. After a full album of Bronson, I've come to conclude that in fact his ""high-octane delivery, street smarts and sense of humor" are the reason he's gained a fan base, but this is not a wholehearted agreement with Aaron Boyce's assessment. In fact, that exact phrase could be used to describe the very reasons Ghostface Killah became popular in the first place. Ghostdeini's style is defined by its clever mix of humor and street smarts delivered with unrelenting energy. The similarities don't stop there, as Action Bronson constantly relies on the same delivery style in delivering rhymes. Seemingly random references often end thoughts and his style is at times just as free-flowing and loose as Ghostface's."

http://www.rapreviews.com/archive/2011_11_actionbronsonwelldone.html
Analog(ue) Tape Dispenser & Skech185 :: New Age Middle Finger
:: ReServed Records
as reviewed by Adam M. Levin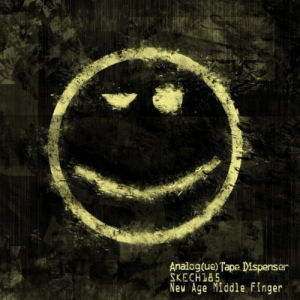 "Think very hard: when was the last time you heard a well-written rap record? I'm not talking about punchlines, song structure, hooks, or bridges - but when can you remember wanting to read the lyrics you'd just heard on paper? Skech185 is one of the best writers in rap, hands down, and "New Age Middle Finger" - his new album with Texas-based producer Analog(ue) Tape Dispenser - is the best-written rap release of 2011. It's not that his style is so image- and metaphor-heavy that it's almost nonsensical (a la Aesop Rock) or that he can string together crazy multisyllabic rhyme schemes effortlessly (a la Elzhi) or that he's got a million clever punchlines or pop culture references (a la Chino XL). But he discusses relevant subject matter with an adroit wit and a sharp eye for detail. He's got a voice that sounds like it should narrate a "Sin City" sequel and a flow that hits the drum from unusual angles, switching from quintuple time on "Inventory" to the simplistic-by-comparison third verse on "Surgeon General Warning." His semi-automatic flow, however, can occasionally jam, but it comes across almost intentionally at times. Lines like "She's scrapbook beautiful" on "Tree in Frame" can escape a listener's grasp easily because of the barrage of lyrics Skech is hurling at you. "
http://www.rapreviews.com/archive/2011_11_newagemiddlefinger.html
Heavy D & the Boyz :: Big Tyme
:: MCA/Uptown Records
** RapReviews "Back to the Lab" series **
as reviewed by Steve 'Flash' Juon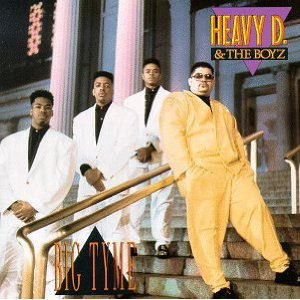 "Everything I would have said about the Overweight Lover exactly a week ago now has to be written in the past tense, and I can't begin to tell you how much I regret that. Dwight Arrington Myers b/k/a Heavy D was that rare and unique commodity in hip-hop - a rapper loved and respected by the hardcore while simultaneously blessed with commercial success. Perhaps it was his affable personality, a self-described "lovable and huggable" charm, that won over even the most ardent critics of pop rap crossover. Perhaps it was the banging beats from his "Boyz" and the turntable wizardry of DJ Eddie F that gave him street cred. Maybe it was even the fact he had a style and grace not normally associated with extra large emcees - he looked dapper in a suit and could dance his ass off to boot. In many respects he paved the way for the crossover success of artists like Christopher Wallace, and you won't need six degrees of separation to connect the two together - thanks to Uptown you only need one. To me though all of that really only scratches the surface when talking about the appeal of Heavy D. Everything in the first paragraph is dead up - fellas thought he was fly, ladies thought he was cute. He had a debonaire style and flair like no other. He made being big sexy, but he also made it suave, and if you've never seen him dance just watch his performance from this year's BET Hip-Hop Awards. "
http://www.rapreviews.com/archive/BTTL_heavydbigtyme.html
Kidz in the Hall :: Occasion
:: Duck Down Music
as reviewed by Pete T.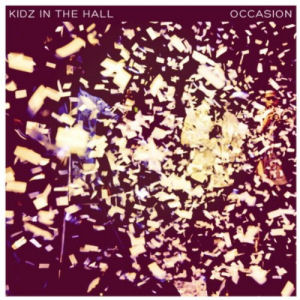 "Kidz in the Hall found an audience by boasting a hipster appeal of sorts - they're Ivy League grads and won't let you forget it, sport old school awareness with a more youthful sensibility, and entered most listeners' consciousness under the Rawkus banner. Now signed to Duck Down, the duo's fourth LP "Occasion" is being promoted in conjunction with an MTV2 project which followed Naledge and Double-O as they recorded the album in a studio overloaded with product placement. Between recording sessions they threw a bunch of parties at their house, also documented on tape, which ostensibly contributed to the celebratory vibe of "Occasion." "Occasion" is certain to alienate the audience who helped Kidz in the Hall reach their initial success. Fourteen tracks deep of mindless party jams, it sounds like the result of a forced reorientation in which they had to listen to Young Money records for a few months. At his best, Naledge sounds like a lesser version of fellow Chicagoan Lupe Fiasco, but on "Occasion" he's in danger of losing the rights to his stage name - he could hardly be said to be droppin' knowledge here. Check him on "Player of the Century," a Freddie Gibbs collabo which a beat that sounds like a mistake left on DJ Paul and Juicy J's cutting room floor."
http://www.rapreviews.com/archive/2011_11_kidzinthehalloccasion.html
L.I.F.E. Long and Big Ape :: Crossing the Globe
:: Fly Definition Music
as reviewed by Mike Baber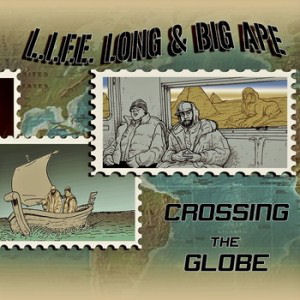 "The explosion of the digital age, marked by the rapid growth of the Internet over the past two decades, has forever changed the music industry. Some of these changes are obvious, ranging from the emergence of online music stores to the increased ease with which artists can reach thousands of their fans at once with new releases and up to the minute news. One of the more overlooked consequences, though, is that the Internet removes the geographical boundaries that previously hampered collaboration, allowing artists who live in completely different states or even countries to connect and share music. 20 years ago, an album like "Crossing the Globe" would most likely never even make it to the development stage, as it would be nearly impossible for the New York-based emcee L.I.F.E. Long to link up with Swedish producer Big Ape. After first talking online in 2004, the duo was eventually able to meet up in New York, and although they originally planned to team up for only one song, they quickly decided to pursue a full-length album. In many ways, despite their vastly different locales, L.I.F.E. Long and Big Ape's musical styles are well-suited for one another. Although he has never managed to reach the mainstream spotlight, L.I.F.E. Long has been rhyming for over 15 years – he lists Kool Herc, Grandmaster Flash, and Afrika Bambaataa as his original influences – and he brings an old-school mentality to the mic that gives him the steady and sure delivery of a veteran. "

http://www.rapreviews.com/archive/2011_11_crossingtheglobe.html
Myka 9 :: Mykology
:: SoundVise International
as reviewed by Steve 'Flash' Juon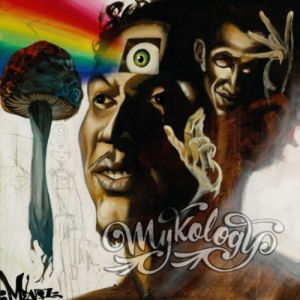 "20 years of left coast lyricism is the legacy Myka 9 already has under his belt, dating back to his days rapping at the Good Life Cafe and being part of seminal rap group Freestyle Fellowship. Regardless of whether he goes down as an all time top seller in terms of units moved, it doesn't matter, because he'll go down as one of the most influential artists in hip-hop. There's no way to listen to his raps between then and now without acknowledging his creativity, his word-bending ability, and his willingness to flow in many unconventional ways that are ear catching. He's a pure uncut talent. If you're a Myka 9 aficionado that praiseworthy opening apologizes for what's about to come right here - I haven't dug Myka 9's solo albums all that much. Last year's "1969" is the only one I've felt to any degree. As talented as Myka is, there are times where I feel like he's committing emcee masturbation on the mic. You can spend all day showing off how clever and creative are and how advanced your mic techniques are, but at some point you also have to remember to make a song people want to listen to. Replay value does count for something, and no matter how impressed I might be with the technical acumen that Myka has, I don't feel inclined to listen more than once."
http://www.rapreviews.com/archive/2011_11_mykology.html
Otayo Dubb :: Cold Piece of Work
:: Beatrock Music
as reviewed by Pedro 'DJ Complejo' Hernandez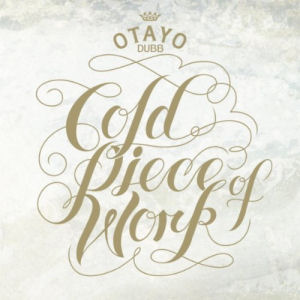 "I'd be lying if I said Otayo Dubb's brand of hip-hop was in itself original or distinctive. Self-described as "blue collar" music over down tempo beats, on its face it is similar to exactly what is popular right now. That's not to say music about everyday life is the only thing that is popular at this moment, but it certainly is a lot more popular to be a "regular" guy in rap music right now. In fact, that seems to be the ONLY appeal of many of the so-called rap stars with a buzz today. Where I wouldn't be lying would be when I said that Otayo Dubb's music showcases more passion and skill than most of the music you hear today. Years ago, when hip-hop was still a sustainable lifestyle, it'd be very easy to imagine Otayo Dubb as one of the frontrunners of the movement. Unfortunately, in today's climate, hip-hop is a business first and a lifestyle second. The result of this shift is that rappers have to concentrate much more on paying the bills and much less on socially relevant issues. Fortunately for us, rappers like Otayo Dubb are able to parlay their struggles into motivational, uplifting music that provides a funky soundtrack to our own lives."
http://www.rapreviews.com/archive/2011_11_coldpieceofwork.html
Pusha T :: Fear of God II: Let Us Pray
:: G.O.O.D. Music
as reviewed by Patrick Taylor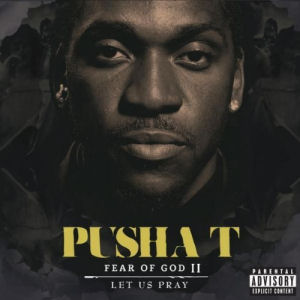 "As one half of rap duo the Clipse, Pusha T is responsible for one of my favorite albums of all time, 2006's "Hell Hath No Fury." On that album, he and his brother Malice perfected the art of coke rap over ice cold Neptunes beats. It was an album that critics and hipsters loved, but that the general public stayed away from. It sold 78,000 in its first week, an unimpressive number back in the halcyon days of 2006, and as far as I can tell it didn't even go gold. They followed that album up with 2009's "When the Casket Drops," which sported a new sound, and production by people other than the Neptunes. The critics were unimpressed, and it sold less than HHNF. In March, Pusha T released a solo mixtape via Kanye West's G.O.O.D. Music imprint, and this sequel contains songs from that mixtape as well as new material. Those of you who are expecting the sparseness and cold-blooded coke rhymes of HHFN are in for a shock. If there is a signature sound, it is Lex Luger's melodramatic trap rap, not the Neptunes minimalism. Not that Luger handles any production, but Rico Beats, the VIPs, Tha Bizness and Hit Boy have all clearly learned from Luger how to make Fruity Loops rattle trunks. The result is an album that is part trap rap, part New York champagne rap, and much less weird than the beats on the first two Clipse albums. "
http://www.rapreviews.com/archive/2011_11_fearofgod2.html

various artists :: Underground Hip-Hop Volume 07
:: URBNET Records
as reviewed by Steve 'Flash' Juon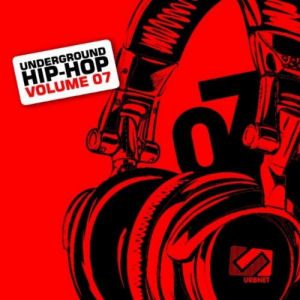 "In the interest of avoiding any appearance of impropriety, it should be noted right up front that my relationship with at least one of the artists on "Underground Hip-Hop Volume 07" is more than just professional. Canadian hip-hop legend Dan-e-o is one half of the recently minted hip-hop duo Perfeck Strangers. I have to come clean like Jeru and say I host his MMA and pro wrestling podcast on one of my other websites. Dan could probably drop some shit uglier than Rick Perry's face and I'd still show it love, but happily he's a talented emcee and it's not that difficult to review a good project with an even hand. If and when the day comes where he ever starts putting out bullshit (I don't see it coming) we'll talk. The Perfeck Strangers song "Ghetto" is certainly worthy of inclusion on "Underground Hip-Hop Volume 07" regardless, a humorous look at a "mindset that's monumental (like) trying to hide a tiny pimple on her back with the tat of a Chinese symbol" or "that cat with shiny rims on his car (but) he's got an empty tank." That's not to say other rappers haven't done this theme themselves many times (and immediately Bishop comes to mind), but Dan and Promise have natural chemistry and they're riding to a funky beat that makes the cypher complete."

http://www.rapreviews.com/archive/2011_11_undergroundhiphop07.html




Read 873 times::
Subscribe to News by Email