If you missed any of the new reviews this past week including Slum Village's "Evolution" then do yourself a favor and check out this week's edition of the (W)rap Up!

Courtesy @MannyWallace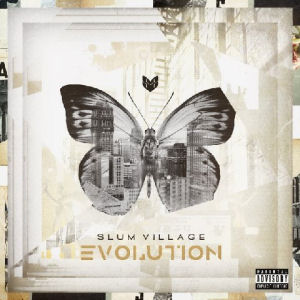 Slum Village :: Evolution
Slum Village
Author: Steve 'Flash' Juon
"Practicing amateur psychology while reviewing a hip-hop album is a risky proposition. If I had to define what Slum Village is saying on "Evolution" though, the group is feeling anxiety about their hip-hop stature. On the surface that would be unnecessary given that they've been around a decade, but on closer examination 2 of the original 3 have been stricken by ailments and returned to their spiritual essence. J Dilla's ghost continues to haunt hip-hop, and while Baatin was a troubled soul whose relationship with the group was always turbulent, his role in their rise to prominence on the national scene should never be diminished. The 2013 line-up consists of original member T3, J Dilla's brother Illa J and Young RJ. This version of Slum Village has had some success with mixtapes like "Dirty Slums 2," but their release came after what was advertised and marketed as the FINAL Slum Village album in "Villa Manifesto." That album has a cohesive and unifying purpose, bringing together every person who had been part of SV at any point in the 21st century, even if posthumously. It could have been a definitive celebration of Baatin and Dilla's legacy, the last chapter in the Slum Village story, but in 2013 the group's "Evolution" continues. The latest Slum Village album is self-funded, and they are looking for pledges like public broadcasting. If anything could contribute to insecurity, it's having a whole album ALREADY recorded, and not even know if you'll have the money to release it. As of this writing they have 26 days to go and have only reached 1% of their funding goal - though it should be noted in fairness that reviews like these will raise the profile of their pledge drive. I have a feeling they'll make it. There are quality guest appearances on this new album - Havoc of Mobb Deep fame appears on "Braveheart," underground California rap favorite Blu is on "Let it Go," and so on. Production by T3, Young RJ and Focus... is head-nodding. The tribal rhythm and funky bass of "Scared Money" wins, "Greatness" is a deep car thumping beat, and "One Night" has that 1990's inspired sexy hip-hop jazz sound that makes you think the late Dilla had a hand in it."
http://www.rapreviews.com/archive/2013_05F_evolution.html
Havoc :: 13
 :: Nature Sounds 
as reviewed by Jaroslav 'Czechone' Lavick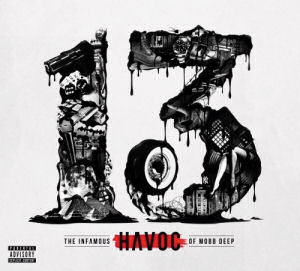 "Don't you hate it when your favourite rap duos/groups have disputes amongst themselves? It occurred in varying degrees to EPMD, Public Enemy, NWA, Leaders of the New School (who had a very public dispute on TV's "Yo! MTV Raps," leading to a breakup), to name a few. When I heard about problems between Mobb Deep's Havoc and Prodigy last year (due to Twitter comments of all things), I was pretty shocked as I've been a fan of theirs since the early days. I recall reading a comment online at the time, along the lines of "Hav and P beefing was as uncomfortable as watching your parents fighting", and it did feel like that to me. Whilst they hadn't been setting the world on fire with their more recent work, the glimmer of hope was always there for them to come correct in future releases, and I wasn't too happy to potentially have no more Mobb Deep albums to look forward to. When I learned late last year that both of them had upcoming solo efforts in the works (both albums were initially planned to be released on the same day), I expected those albums to be all out attacks on each other, as per the Havoc track that appeared at the height of the drama, aimed at Prodigy, called "Separated (Real from the Fake)". THANKFULLY, they shook hands and made up in early 2013, putting my Mobb Deep fanboy heart at ease. Regardless of Twitter beef (or stints behind bars for Prodigy), the creative juices kept flowing and Havoc was first out the gate with his 3rd solo album, "13". In giving his album the title "13", Havoc states that it's actually his lucky number and therefore wanted to bless the album with that luck. Time will tell if it turns out to be a successful release for Hav or not, but his devoted fans should probably consider themselves the lucky ones, as they're getting pretty much what they'd expect from a Havoc product. He reminds us of that awareness of his fans expectations, and also what he's all about, on the opening track (and single) "Gone""
http://www.rapreviews.com/archive/2013_05_havoc13.html
Marco Polo :: Newport Authority 2
 :: Fat Beats 
as reviewed by Grant Jones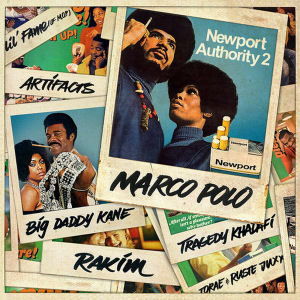 ""Port Authority" put Marco Polo on the map back in 2007, a compilation of tracks that Marco produced for numerous rappers (primarily New York-based emcees). Having established himself as an excellent producer in the vein of fellow modern boom bap bringers Apollo Brown and Snowgoons, Marco has a New York sound that is unrivalled and often distinguishable. While Apollo Brown favours soul samples and Snowgoons use orchestral, industrious sounds, Marco embodies the thumping, hard snares and grimey bass more in line with 90s icons Da Beatminerz, and even DJ Premier himself. "Newport Authority 2" is thankfully shorter than the original, but then it is a record that Marco has put out to tide fans over until "Port Authority 2" drops in July. "Fame for President" is a horrifying vision of M.O.P.'s barbaric outlook on life being enforced across the world. Forget the political motives, because Fame absolutely obliterates the soundbooth with a raucous showcase of everything great about the Brooklyn legend that is Lil' Fame. Marco supplies a stabbing, drum heavy backdrop that feels like a punch in the face, ensuring you better listen to this album, or else. Following on from the brilliant "Double Barrel" and "Exxecution" releases from Torae and Ruste Juxx respectively, Marco throws both in the booth to produce a rugged hip hop track that is basically about how hip hop they are. As generic as the premise is, the results are undeniably excellent. I wouldn't mind hearing these two on a full length. "Gospel Rap" is a forgettable track from Malcolm & Martin that really doesn't deserve to be before records by Rakim, Big Daddy Kane and Das EFX. That's right, three classic acts return to take advantage of Marco's refined brand of New York rap. "What's Wrong" sees Rakim display that he is still killing shit twenty five years after "Paid In Full", where rappers like A$AP Rocky are releasing albums having been named AFTER him. Documenting examples of what's wrong with the world, Rakim does his thing over a ridiculous production, combining an addictive vocal with Rakim's smooth-as-butter delivery helping to make it the best song on the album. "Back to Work" shows how limited El Da Sensei and Tame One are (or were) as lyricists. There's no denying the smooth chemistry they have together, but even Marco's beat can't save the track, mainly because it isn't the strongest either."
http://www.rapreviews.com/archive/2013_05_newportauthority2.html
Moufy :: Humble Season
 :: Star Gang 
as reviewed by Matt Jost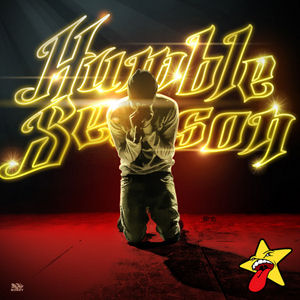 "Our big guy here wrote an editorial the other week on the subject of Paying Dues, Internet Style. I wholeheartedly agree with the assessment that YouTube views or e-mail blasts or that one song being streamed on a couple of blogs don't make you an accomplished rap act. Your act needs to hold up in real life. On stage, in interviews, in the studio, on the dancefloor, in front of the camera, etc. It's a trial-and-error experience that awaits on the other side of your front door. And yet, with the internet having become inevitable in a music career, artists can go through similarly trying times online as they do offline. Most of the time I hear of an up-and-coming rapper for the first time, I also learn that he already has a number of mixtapes (today meaning: a collection of audio files given away free of charge) on his resumé. The online mixtape grind can be identified as one field where aspiring artists actually do pay their dues, internet style. Boston's Moufy is presently a mixtape rapper, and the title of his latest, "Humble Season," suggests that he's experienced some downs along with the ups. As the music plays, however, it becomes evident that on his fourth round on the mixtape circuit Moufy remains optimistic. "The most powerful man on this Earth is a nigga who been through the struggle," he assures himself on the R&B throwback "Royal." The closing "Top of the World" is - with the notable help of singer Kenzie - a skillful rendition of the 'Dreaming big' theme that has been so popular in rap and pop in recent times. Video single "One Day" treads similar territory with symphonic synths, a Down South rhythm section, tuned singing, emotive lyrics and the already somewhat dated key word "Hustlin'." Tracks like these do little to distinguish Moufy from every other aspiring rapper trying to be the next Wiz Khalifa. "New England Rollin" and "Tell Me Somethin" are so obviously a product of their time that they're a waste of everybody's time, Moufy's included. This is all the more regrettable as initially "Humble Season"'s ambitions are of artistic nature."
http://www.rapreviews.com/archive/2013_05_humbleseason.html
Sizzla :: The Messiah
 :: VP Records 
as reviewed by Patrick Taylor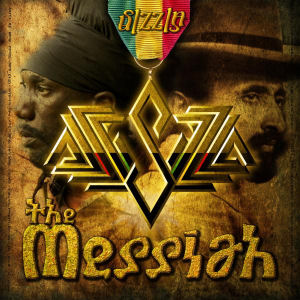 "Miguel Collin has been recording as Sizzla Kalonji since 1995. He has been insanely prolific in the eighteen years since he put out his first album, releasing as many as five albums a year. "The Messiah" is his SEVENTIETH album. Granted, the quality of these releases is all over the map. I sampled his back catalogue on Spotify, and found that not all of what he's released is prime AAA beef. Still, his hit rate is good enough that I was eager to give "The Messiah" a listen. While some of Sizzla's output seems like it was recorded in three hours using whatever riddims happened to be in the producer's hard drive, "The Messiah" sounds like actual time and thought was put into it. The riddims are solid, the songs are well-recorded, and Sizzla sound full of fire and brimestone. He alternates between gruff chatting and an exaggerated falsetto. Like Snoop Dogg and Big Youth, Sizzla is an artist who started out rapping but decided to branch out into singing. He doesn't have an amazing singing voice, but it certainly packs a lot of emotion. What sets Sizzla apart from the legion of other dancehall artists is the passion in his chatting and singing. Sizzla has an aggressive style that is typical of "slack" artists, but his lyrics have nothing to do with sex and violence. Sizzla is firm adherent of the Bobo Shanti mansion of Rastafari, and his lyrics are full of religious messages. The Bobo Shanties believe that the black diaspora should be repatriated to Africa, and Sizzla recently took a trip to Africa. As a result, a lot of the lyrics on "The Messiah" are about that topic. "Africa is the center of attraction/Can't take Babylon and them distraction," he sings on "Center of Attraction." There were a few points where the lyrics didn't quite fit together, as if Sizzla knew what he wanted to say but couldn't figure out how to put it into song form, but for the most part he manages to mix music and message without sacrificing either. Whether you are on board with his message is another story. A lot of "The Messiah" is concentrated on the wickedness of Babylon, aka Western society, aka white people. I'm not going to deny that people with white skin have done more than their share of terrible things, but I have issues with the idea that Western society is to blame for everything, and that repatriation will solve the problems that have been plaguing blacks for centuries. It's an overly simplistic way of looking at things, and one that seems to leave blacks oddly powerless over their own fate and situation."
http://www.rapreviews.com/archive/2013_05_sizzlamessiah.html
Strangelove :: Purple EP :: Bandcamp 
as reviewed by Patrick Taylor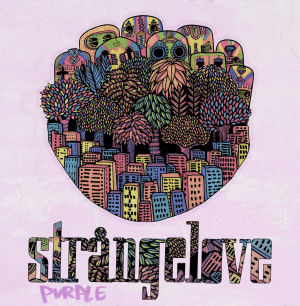 "Every week I get at least three emails from artists who want me to review their self-released albums on Bandcamp. The majority of these artists do nothing for me. They often sound amateurish or are performing in a style I don't like or both.  I always give the artists a listen, however, because sometimes I get a pleasant surprise. Strangelove is one of those happy exceptions. Strangelove are a group from London comprised of rappers Freedom, Chango, Jakoboski, and producer Demeraera. The rappers all sound like blunted aliens, rapping cryptic rhymes in stoned monotones. The lyrics are hard to decipher, but they convey a feeling of dread and paranoia. They rap about a "silver spoon goon patrol" and "hoovering strong chemicals." The rappers aren't the most exciting MCs to ever pick up a mic but they compliment the beats. The real focus here is Demeraera. His production manages to mix EDM, psychedelic music, and hip-hop into a big trippy mess. He puts some dubstep bass wobble in "Laura Jay," but mixes it with a heavy beat and a jazz sample."
http://www.rapreviews.com/archive/2013_05_purpleEP.html
Tona :: Silverspring Crescent :: Bandcamp 
as reviewed by Steve 'Flash' Juon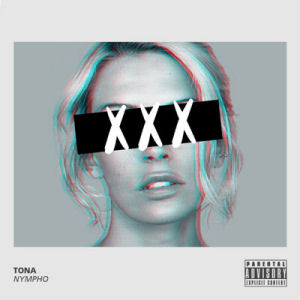 "I've got my fair share of album advances over the last 25 years, but Tona's "Silverspring Crescent" is so far ahead of schedule that I can't even show you the album's cover art. The graphic attached to this review is from Tona's Bandcamp page, which is where you can also hear what currently serves as the album's lead single - a song called "Nympho." The title and artwork are intentionally misleading. While Tona is undoubtedly as crass as they come, his sexual proclivities herein are all musical metaphors. He happily samples a Kanye West quip, "stuck my dick inside this life until that bitch came," but this July 26th, 1980 baby sounds far older than his age with his assessment of the current hip-hop scene. If on hearing Tona he reminds you of a cross between Saukrates and Jay-Z, you wouldn't be far off. Tona actually hails from the Scarborough neighborhood of Toronto, and his album title actually reflects his apartment complex. Unsurprisingly he linked up with a fellow Canadian for the production - Rich Kidd handles all the musical duties here. Over 12 tracks he shows off a diversity of sound, from the thunderous pounding of "Hennessy Thoughts," to the big room symphonics of "Where the Love Go," to the hopeful optimistic shuffle of "Darkest Dayz." The consistency of the single producer and artist tandem throughout the entire LP gives newcomer Tona a signature sound - it's obvious even without the press release the two know each other well."

http://www.rapreviews.com/archive/2013_05_silverspring.html



Read 901 times::
Subscribe to News by Email