Apollo Brown :: Skilled Trade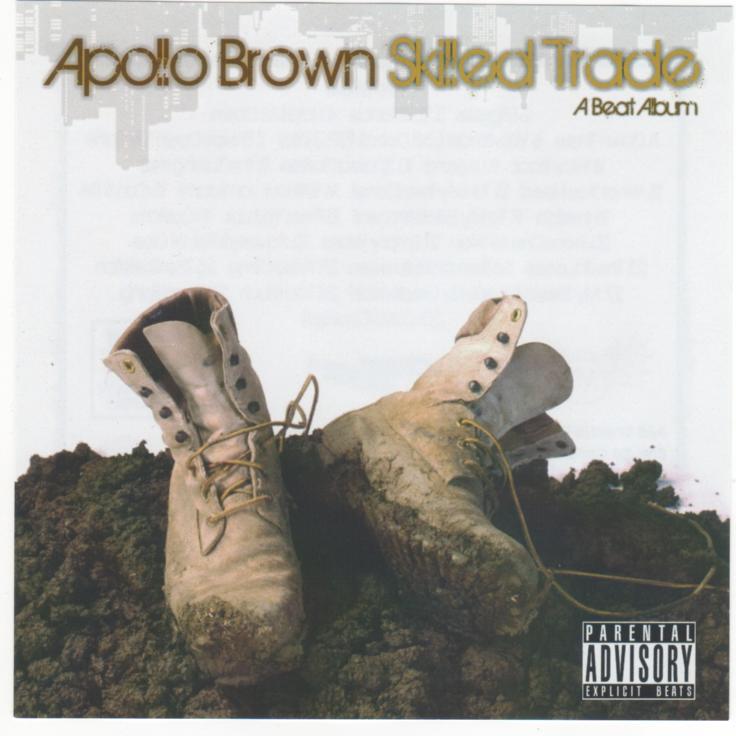 [Here's a re-release beat tape from producer Apollo Brown that displays dope instrumentals for rhymers to rhyme to. In anticipation of his new album "The Reset," coming May 25th, this beat tape will introduce you to the soulful sounds of Brown. Check it out!]
Link:
http://usershare.net/fuvndby4cxmu
Jadakiss :: The Champ is Here 3
[Ah-HEEEEEEEEH!!!! The George Foreman of rap Jadakiss is reminding us for the third time that "THE CHAMP IS HERE!" Saw this on Jada's Twitter and y'all know I was gonna put this on up. Check it out, for all the Lox/D-Block fans and hip-hop heads alike.]
Link:
http://www.livemixtapes.com/download/11703/jadakiss_the_champ_is_here_3.html
L.E.G.A.C.Y :: Featuring L.E.G.A.C.Y Part 1
[For all the Justus League fans, they'll be happy to grab this L.E.G.A.C.Y mixtape, which features a collection of L.E.G's joint. This mixtape was originally released for HipHopDX in 2007, but L.E.G. decided to release it worldwide for us to bask in the glory.]
Link:
http://usershare.net/zsvnozhqjxbt
Oddisee :: Odd Spring
[Honestly, I would PAY for this free EP if Oddisee decides to sell it. THis is the fourth and final season-themed EP done by Oddisee and this shows that the word "talent" still exists and Oddisee should be revered as one of the top producers of this year. You can also check out his other mixtapes on the link below if you missed it.]
Link:
http://oddisee.bandcamp.com
The Physics :: Three Piece
[Here's something that's short and to the point from the Seattle rap group known as The Physics. These three tracks is all that's needed to know that the Physics got their own flavor to offer in rap and it also gives fans anticipation to whatever the Physics may offer next.]
That's it for the "Friday the 14th Edition" of "Free Music Fridays." If you have any free music you would like to share with the world, please e-mail me at
erik@rapreviews.com
. If you're an artist with your free mixtape/album shown on this page and you want to send me a link re-up, corrections, and/or questions, e-mail me at
erik@rapreviews.com
, as well. Thanks for reading and enjoy y'all! Two fangas, one love....