From Todd Davis:
The Original Gangster of Hip-Hop Returns!

"My name is Just-Ice a man not a prankster, I was known...As the gangster; But believe me that is no fun, The time is now to unite everyone. You don't have to be soft to be for peace, Robbin' and killin'and murderin' is the least, You don't have to be chained by the beast; But party people it's time I release!" -- "Self-Destruction" (The Stop The Violence Movement)

August 24th 2010 -- Veteran East Coast rapper, Joseph "Just-Ice" Williams, Jr., is definitely a legend in his own right. Having first exploded onto the Hip-Hop scene, with his Kurtis Mantronik helmed solo debut, Back to the Old School, way back in 1986, the tatted up, muscle bound emcee, with his mouth full of gold fronts, literally put the rap game in a choke-hold.

Born and bred in Fort Greene, Brooklyn, Just-Ice, who started out as a menacing club bouncer, is one of the earliest pioneers of the art form to actually embrace hardcore lyricism. His initial lead offering, "Latoya" b/w the ultra raunchy "That Girl is a Slut," landed the, then, aspiring recording artist a lucrative contract with, the now defunct, Fresh/Sleeping Bag Records. Back to the Old School also provided him his biggest hit-to-date, the classic, "Cold Gettin' Dumb."

On his next two solo outings; 1987's Kool & Deadly (Justicizms) and The Desolate One in '89, Ice teamed up with The Blastmaster himself, KRS-One, and the results were astounding. For his fourth and final effort on Sleeping Bag, the appropriately titled, Masterpiece, Just-Ice aligned himself with the legendary Grandmaster Flash.

Albums number five, six and seven, Gun Talk , Kill the Rhythm (Like a Homicide) and VII, bowed in 1993, '95 and 1998, respectively, and since the late nineties, with the exception of a couple of digital download only projects that, unfortunately, flew way too far under the radar, Just-Ice has basically remained completely absent from the industry. That is, of course, until now!

The always controversial Just-Ice and longtime collaborator, KRS-One, have finally reunited, writing and recording a highly impressive brand new five-track EP, simply called, The Just-Ice & KRS-ONE EP Volume #1. In addition, the duo recently shot a video clip for the super-infectious "Blah, Blah, Blah."

Just-Ice is currently available for: Interviews, Show Bookings, Voice-overs, Songwriting, Features & Hooks, DJ Show Commercials, Event Hosting, Radio/TV Hosting, Acting & Commercials, and Public Speaking.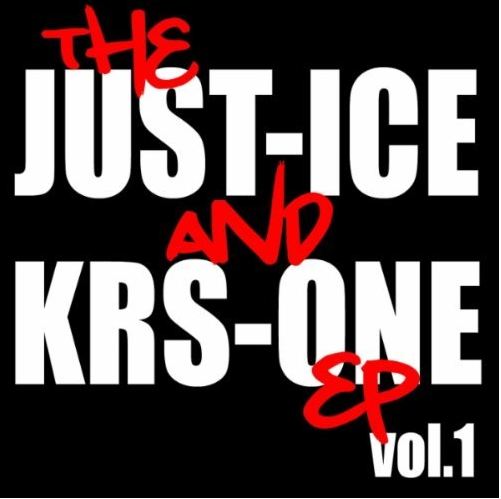 Read 1,561 times::
Subscribe to News by Email