As I woke up on my drool-filled laptop, I realized, "OH snap~! I forgot to send in the FMF on the second F! But don't fret, instead of letting these free music go to waste, I'll give it to y'all today to bump for your weekend. One love to all the FMF readers, your listening is indeed appreciated.
B.o.B ;: No Genre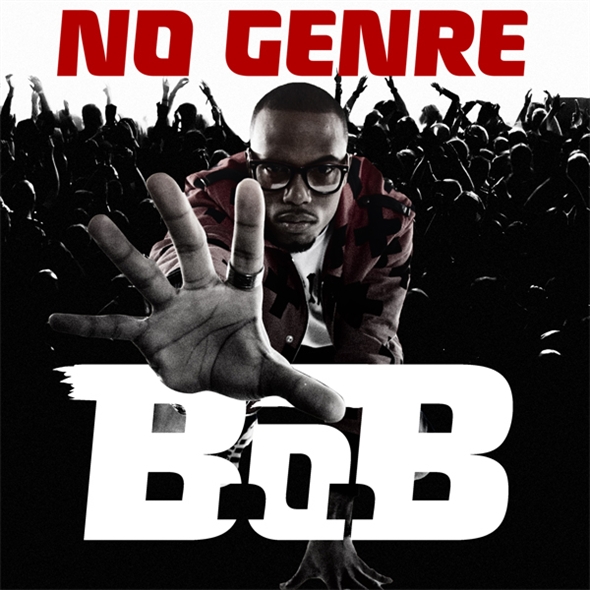 [As we all know, B.o.B proved himself as the hottest newcomer in rap this year, although it was a very long time coming. To show that he isn't just lazy in celebrating his newfound success, "No Genre" shows B.o.B as a cat who stays on his hustle. "No Genre" features appearances from CyHi Da Prince, Young Dro, Bun B, and T.I.]
Link:
http://hulkshare.com/asvetqwoo72f
Das Racist :: Sit Down, Man
[Yeah, this is a mixtape I criminally slept on. "Sit Down, Man" was released for a while, yet folks are still introduced to the styles of Das Racist to a great approval. They already earned a spot on Rolling Stones' Single of the Year and while Das Racist is one of the funniest rap group names I heard in a while, yet they're not joking. Just joking, they are joking. Just joking, they're not joking. Hahahaha jk?]
Link:
http://www.djbooth.net/index/mixtapes/entry/das-racist-sit-down-man
Evidence :: I Don't Need Love
[Evidence and the Beatles. What do they have in common? While you think of any comparision, check out this new freEP from Evidence as he mashes his rhymes together with Beatles joints. This also happens to be released on the 40th anniversary of the Beatles' break-up. Wow, 40 years already, huh? R.I.P. John Lennon and George Harrison.]
Link:
http://www.mediafire.com/?2f4p55xwk23c661
Low Budget Crew :: Low Budget Christmas (2nd Edition)
[You might remember that I put this up on FMF last year. However, this one is the second edition where there are additional vocal tracks sprinkled in for your holiday jingle. If you haven't heard it yet, then don't be a Scrooge and d/l it for your holiday cheer.]
Link:
http://hulkshare.com/wls0k2j9bi28
Rapsody :: Return of the B-Girl
[Don't you ever say female rappers are dead, unless their name is Nicki Minaj. Rapsody is determined to show that females can rock as hard as men, or even better, in this new Star wars-influcenced "Return of the B-Girl" mixtape. With 9th serving as the Obi-Wan, Rapsody takes you to the galaxy far, far away with her ridiculous rhymes on display.]
Link:
http://www.djbooth.net/index/mixtapes/entry/rapsody-return-b-girl
That's it for the "Shuddup, It's Saturday, Fool!" of "Free Music Fridays."
If you have any free music you would like to share with the world, please e-mail me at
erik@rapreviews.com
. If you're an artist with your free
mixtape/album shown on this page and you want to send me a link re-up, corrections, and/or questions, e-mail me at
erik@rapreviews.com
, as well. Thanks for reading and enjoy y'all! Two fangas, one love....