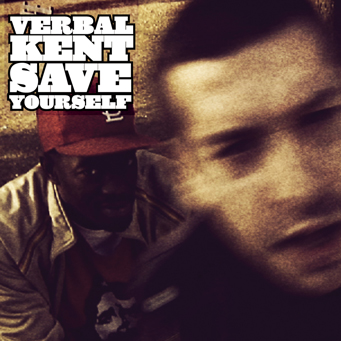 Verbal Kent :: Save Yourself
Bare vs. Deer
Author:
Steve 'Flash' Juon


"Chicago rapper Verbal Kent's reputation has grown ever since Dan Mennella first covered "What Box" in 2005 and I wrote a review of "Move With the Walls" for URB Magazine. It's rare for any rapper to get better on every single album, let alone their reviews to reflect that fact, but I'm going to do a little foreshadowing here - the vibe scores Mr. Kent receives for "Save Yourself" are going to be his highest to date on this website. Mediocre rappers can't make enough money selling their albums or going on tour to afford paying top notch producers. That means our first clue Mr. Kent is balling major without a major label are the liner notes to "Save Yourself," which read like a who's who of hip-hop beats. An unmistakably Pete Rock beat boom baps the background of "Take," and he even pulls double duty on "Respect" by dropping bars: "Follow me on Twitter but don't stalk a nigga." (That's @chocboywunda if you're interested.) !llmind sets the scene for a gritty Chi-Town grind on "Examples" and sets the table to boot on "Dinner Party," but the only thing you'll dine on is Kent's non-stop delivery"
http://www.rapreviews.com/archive/2010_12F_saveyourself.html

Digital Underground :: DU2010 :: Jake Records
as reviewed by Steve 'Flash' Juon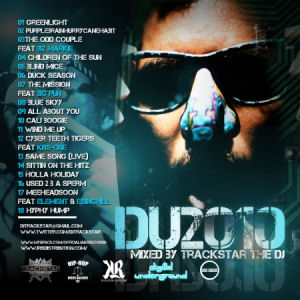 "This mixtape was released to promote Digital Underground's "
Greenlight EP
" released this year by
Jake Records
. Wait though - didn't D.U. announce they were officially disbanded two years ago? You're not mistaken - after a 20 year span in hip-hop the Oakland rap funkateers closed their careers with one final album titled "..Cuz A D.U. Party Don't Stop!" As it turns out though there was enough leftover unreleased material for a posthumous EP, and to hype up the public for its release
Trackstar the DJ
stepped in for this officially commissioned sample of old and new D.U. Now the phrase "old and new D.U." does need a little bit of clarification. There are undoubtedly some readers who are old enough to remember when "Sex Packets" first came out, who may have even done the "Humpty Dance" at a high school party or college fraternity jam. A few others may have gone back and checked out after hearing raves about how the album is a hip-hop classic. Unfortunately the group was both blessed and cursed by the phenomenal success of that first major label album, as critics and fans alike expected a new "Humpty Dance" on each successive release. "

http://www.rapreviews.com/archive/2010_12_DU2010.html
Flo Rida ::
Only One Flo (Part 1)
::
Atlantic Records
as reviewed by Steve 'Flash' Juon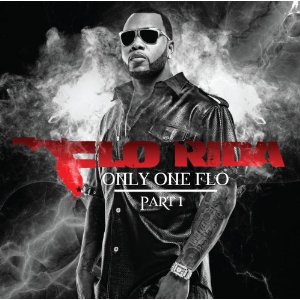 "Consensus is not always universal amongst the RR staff. For example when it comes to the aptly named Carol City rapper Flo Rida, this writer found Flo's
debut album
to be relatively inoffensive even though Flo's sound and style throughout "came out of a cookie cutter hitmaking mold" and didn't establish Flo's true personality. Staffer Jesal Padania was
much more harsh
regarding Flo's second release, declaring the musical emcee's sophomore release to be "almost without merit, with pointless lyrics and over-sampling." OUCH. These views on Flo Rida's musical worthiness might as well be day and night. As an editor I've always encouraged dissenting opinions, because having a dozen writers all agree would be just as boring to edit as it would be to read, so Padania's (brutal) honesty is welcome even as I wonder what Mr. Rida said to his momma to make him so mad. In all seriousness, I can see where Padania is coming from given I hinted at Flo Rida being a "malleable ball of clay" in his first review on the site. "

http://www.rapreviews.com/archive/2010_12_onlyonept1.html
G-fx :: Elated 3.0 ::
Equality, Knowledge, and Light
as reviewed by Patrick Taylor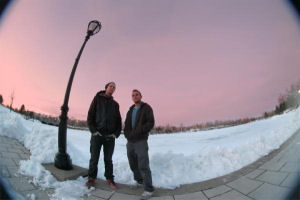 "Cufx drops moody beats and G-wza drops introspective rhymes. Cufx's production is solid from top to bottom. "Dupa88" rides a funky organ riff; "All I See" loops a melancholy piano chord; "Rolla Coasta" and "Today" both use an acoustic guitar; "Skyline" uses world music samples. Cufx excels at mixing acoustic elements with dusty breaks to create beats that are exotic yet true to hip hop. They aren't the most banging beats on the planet, but they provide a mellow, slow burn. G-wza is an honest, passionate rapper who spits rhymes that take a hard look at the world around him. Like Cufx, G-wza applies a hip hop framework to lyrical concepts that aren't typical to hip hop. While he does rap about sheisty labels, sell-out rappers, and smoking herb, he also raps about the universe, the laws of physics, and trying to look at the world through a different lens. "

http://www.rapreviews.com/archive/2010_12_elated3.html
Hidden Fortress ::
All That Is
::
Hand'Solo Records
as reviewed by Pete T.
"Hidden Fortress has a unique sound, and "All That Is" picks up right where "Third Eye Cyclops" left off. There's a great sense of foreboding in their music that's impossible to overlook, and UsdNeedls' production is heavy with dark, distorted guitars and emphasis on percussion. On "All That Is" he frequently lifts clips from speeches and monologues that can have an eerie effect but ultimately proves a little mystifying, which might in fact be his intention. nofutureface has an unusual, ghostly-sounding delivery that vocally reminds me most of Rage Against the Machine's Zach de la Rocha. His apocalyptic, stream-of-consciousness verses are a smart match for UsdNeedls' sound but tend to lack the punch so crucial in this brand of dark, conceptual rap. "All That Is" sounds like one long song. The tempo never changes, the instrumentals are fairly static, and sometimes it seems like multiple songs have the same drum pattern. The ominous sound does have the propensity to be powerful, but often nofutureface fails to build upon the political tones evoked in UsdNeedls' vocal bites, opting instead for rambling verses ripe with apocalyptic imagery. "

http://www.rapreviews.com/archive/2010_12_fortressallthatis.html
IMAKEMADBEATS & Butta Verses :: The Daylight EP ::
Doxside Music Group
as reviewed by Steve 'Flash' Juon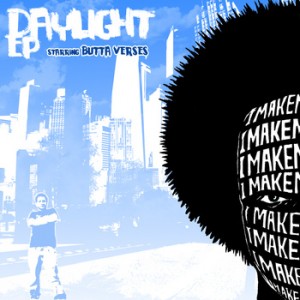 "If you've heard of Butta Verses, odds are you're a De La Soul fan. Even the press release that accompanies "The Daylight EP" admits that BV is best known for his cameos with Plugs One, Two and Three. This time around there's no Pos or Dove sharing the bars though as the verses on this EP are DLS free. His partners on this endeavor are Midaz the Beast and the ambitiously named IMAKEMADBEATS. It's certainly an eye-catching name, but that's also because it raises a skeptical eyebrow. When a producer you've never heard of before uses his name to claim he's already famous doubts are only natural - if he made so many beats then why haven't I heard him on ten albums by now instead of just this one? Enough nitpicking - let's move on. The EP's spiritual side comes through on "Healing Factor" as the narrator notes he's got a child of his own, so for her sake he feels he has to better himself and others through rhymes. "I know I'm gon' reach my goals, no matter how things go, I speak from my soul/True, I know I'm gon' make mistakes too/That's called life, I'm grateful.""

http://www.rapreviews.com/archive/2010_12_daylightEP.html
KRS-One & True Master ::
Meta-Historical
::
Fat Beats Records
as reviewed by Matt Jost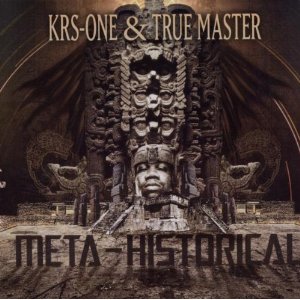 "True Master and the Blastmaster? After the
historic meeting
with Marley Marl and the
acclaimed alliance
with Buckshot, the potential for surprise is somewhat exhausted when it comes to KRS collabos, but the prospect of a cultural exchange between Staten Island's Shaolin temple and the Temple of Hip Hop is interesting nonetheless. Sadly the album confirms the common fears about such a constellation. There was a time when True Master was competing with 4th Disciple to be the heir to RZA's throne. He turned in Wu bangers like ODB's "Brooklyn Zoo," the Clan's "Heaterz," Ghost's "Fish," Priest's "One Step," Cappa's "Slang Editorial," Bobby Digital's "La Rhumba," Meth's "Sweet Love," or Deck's "REC Room." There was also a time when KRS-One's lyrics left impressions that last to this day, for instance when Big Boi says on this year's "The Train Pt. 2 (Sir Lucious Left Foot Saves the Day)": "I spray what's on my brain to EDUcate and enterTAIN / KRS, he said it best, I learned from listenin' to these tapes." "Meta-Historical" makes those days seem really far away. "

http://www.rapreviews.com/archive/2010_12_KRSmetahistorical.html
The Left ::
Gas Mask
::
Mello Music Group
as reviewed by Pete T.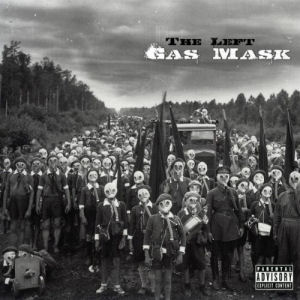 "Apollo Brown has in the past been labeled a J. Dilla disciple, but he makes "Gas Mask" all his own. His primary weapon of choice is horns—not jazzy, loopy horny-horns, but loud, driving, hard-hitting horns that give the tracks a militant sound. Perhaps his most effective tactic is his clever use of distant vocal bites on almost every song, be it soul samples or clips from films, commercials, or speeches that lend the songs a remote evocativeness, moving expressiveness, and at times ironic soulfulness. The title track is anchored by a powerful horn line and mournful vocal repeating "I can't taaaake it," between Journalist 103's depictions of injustice, and the Kool G Rap collabo "Frozen" is punctuated by a familiar Nas sample over the nod-inducing groove powered by thundering horns, a thumping old-school beat, and piano chimes. "Gas Mask" is as heavy-handed and consistent as you could ask for, and although guests are fairly frequent they never distract from Journalist's furious, meticulous lyrics and Apollo's gritty, full-bodied production. Apollo and Journalist are such a spookily natural match for each other that they always seem to be on the same page. Gloomy beats such as on "Binoculars" are the perfect template for 103's inspiring "

http://www.rapreviews.com/archive/2010_12_leftgasmask.html
P.O.E.T. ::
Heartless
::
Implicit Soundz Music Group
as reviewed by Mike Baber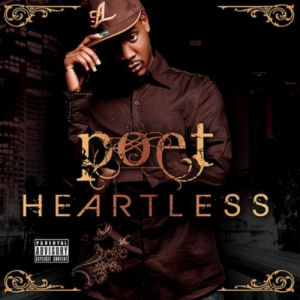 "Few independent label rappers truly deserve a debut album more than P.O.E.T., which stands for Perseverance Over Everything – a fitting title given all the Baltimore-raised emcee has overcome. After releasing his first mixtape in 2005, titled "Open Mic," and generating some buzz in the underground rap game, he was forced to take a break from music following the death of his best friend and problems with debt. Upon returning in 2007, his debut album "Destination: Fame" was pushed back for over a year until the project was finally scrapped all together. Undeterred, though, P.O.E.T. continued to rap and produce, and early in 2010 he began working on "Heartless." He encountered another traumatic setback, however, in August, when he lost his first born child during the delivery process. Rather than step down, P.O.E.T. pushed forward – as he raps: "I just try to find a way to turn the suffering and pain/ Into a positive domain, you feelin' what I'm sayin'" – and finally released the debut he deserved in October. "The Introduction" also establishes the central concept that "Heartless" is built around – P.O.E.T.'s failed two-year relationship. "

http://www.rapreviews.com/archive/2010_12_poetheartless.html
Wafeek ::
Monster Mixtape
::
Sexocutioner Music Group
as reviewed by Steve 'Flash' Juon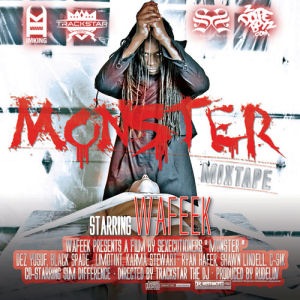 "Last week a package from
Trackstar the DJ
arrived at RR headquarters with more single sleeve mixtape CD's inside than I can count on both hands and feet. At random I selected Wafeek's "Monster Mixtape" from the pile and popped it into my PC to rip, and was surprised to see that iTunes immediately had a complete CDDB tracklisting for it. Perhaps I shouldn't have been surprised - Trackstar's hustle is as legit as they come and I'm sure he submitted identifiers for each mixtape he's put out or been affiliated with. Interestingly enough this isn't a mixtape you have to buy in stores, though there is an official "
Monster
" release available from Amazon. If you click on the cover art here you'll get a copy of Wafeek for free courtesy of several different sponsors including 2 Dope Boyz. Word. Who is Wafeek though? Let's refer to his official bio: "Wafeek can often be found sipping tea and grey goose in a porcelain teacup whilst contemplating the plights of this modern world. He tends to fiddle with his sometimes frizzy but mostly well kempt waist length dreads. When meetings commence, he's been known to sprawl out in the middle of questionably stained carpets, blunt in hand, ready for the daily business banter. He's what you could call a high functioning alcoholic."
http://www.rapreviews.com/archive/2010_12_wafeekmonster.html




Read 1,520 times::
Subscribe to News by Email