From RBC Records:
Layzie Bone Clarifies Supposed Obama Diss - Albums In Stores 2/22
In the lead up to the release of Layzie Bone's two new albums "The Definition" & "The Meaning" on Feb. 22nd, the unsupported mixtape "Thug Luv" was released that appeared to have controversial remarks regarding President Obama and his administrations policies on the current prison system. On the track "Doin' Life", Layzie Bone says "I been lookin at the world from a whole 'nother angle, since you've been gone/ seein' how penitentiary's a big business and the President doin' us wrong."

But in a recent Hip Hop DX interview, Layzie Bone clarified that the bars were not meant for President Obama, but rather President Bush, stating, "I gave that project to [the company] like 5 years ago, when my brother [Flesh-N-Bone] was locked up. It's really not enough being done to rehabilitate people coming out." Additionally clarifying, "Obama wasn't even in office yet. That was directed towards the Bush administration. Flat out."

When asked about hip hops tendency to "fight the power" and the conflict that may bring with the first black president, Layzie went on to say, "I think we should support any "first black" situation, because he did open up the door for a lot of our issues to be heard that wasn't heard. Of course, I support him all day. As long as he ain't doing no Bush shit. I see more good than I see anything wrong he doing."

The Definition & The Meaning – In Stores Feb. 22nd.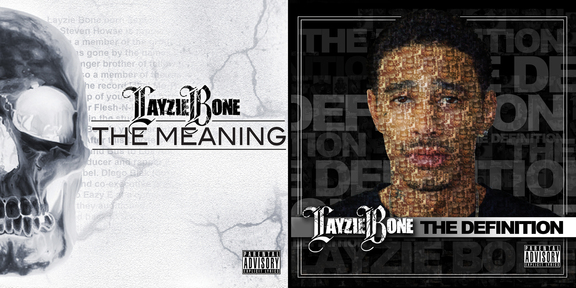 Read 942 times::
Subscribe to News by Email