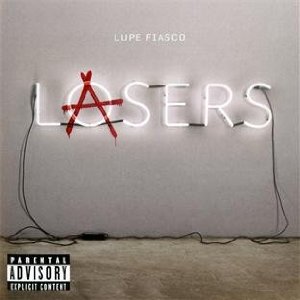 Lupe Fiasco :: Lasers
Atlantic Records
Author:
Jesal 'Jay Soul' Padania
"I know you, dear Reader. You think I'm SO predictable. You assume that, following all the recent shenanigans of Lupe Fiasco's travails against the notoriously enslaving Atlantic Records, the protests, petitions, media meltdown and pro-Lupe interviews, that this review will be a carbon copy of what I wrote in the Big Boi "Sir Lucious Left Foot" one last year... There's just one problem: Big Boi's album was a straight classic, whilst "Lasers" is a complex, yet bizarrely enjoyable, mess. The man himself has attempted to distance himself from the construction, with a plethora of interviews in which he will tell anyone that cares to listen about how he struggles to separate the "process" from the album. This is entirely understandable, but there is just one problem. My English teacher at school taught me a valuable lesson once. He said that he and his wife would, without fail, incessantly argue whilst preparing for a dinner party. They would fight, scream, chuck plates at one another... But the moment that they opened the door to the first guest, they HAD to put on a happy face, a unified front and be the perfect hosts. So the superficial point is, quite simply, we buy music for ENJOYMENT. We don't want to hear about every single travail he had in the creative process, or to be biased for/against Lupe/Atlantic. We've waited a long time for "Lasers" and want to make our own minds up, and Lupe's constant interviews smack of both a lack of class, and desperation due to the negative reviews coming his way. "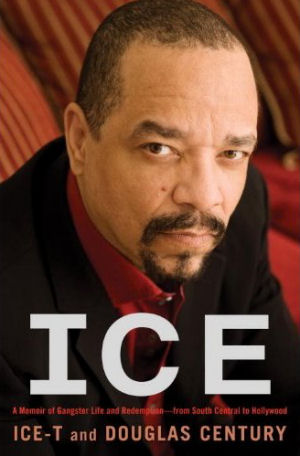 Ice: A Memoir of Gangster Life and Redemption

Writer: Douglas Century and Ice-T
Review:
Pete T.
"Ice-T's first foray into the literary world, 1994's "The Ice Opinion," was a collection of essays offering his unsolicited opinions on everything from police brutality to Bryant Gumbel. His latest effort, Ice, should find a wider readership as it operates as a more conventional autobiography. The O.G. born Tracy Marrow has been a bona fide media superstar for upwards of two decades, making his fortune with a diverse portfolio including music, film, television, and business ventures. He'll forever be known first as a rapper, though, for his pioneering of the West Coast style and influential catalog blazing trails for gangsta rap and even rap-rock fusion. Today I find he has a somewhat peculiar status in the rap game, having attained the infamy of LL Cool J and Ice Cube for his acting and endeavors apart from music, yet despite countless hours of "Law & Order: S.V.U." viewing and ogling at his live-in girlfriend's silicone chest, most folks my age wouldn't know "O.G. Original Gangster" from "O.C.: Orange County." Ice fills in the gaps for the older generation who grew up with his timeless music and for the younger fans who know him best as Detective Tutuola. "

http://www.rapreviews.com/archive/2011_03B_icebook.html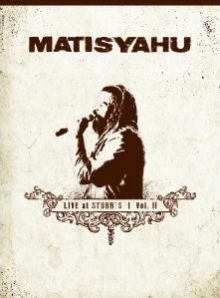 Live at Stubb's Vol. II

Label: Fallen Sparks Records

Author:

Susan 'susiQ' Kim




"It's been a journey for Grammy-nominated artist, Matisyahu, who has only grown and surpassed people's expectations of an Orthodox-Jew rapper. In 2005, at a venue in Austin, Texas called Stubb's Barb-B-Q, he unveiled his live album, "Live at Stubb's," and now comes full circle as returns to the place that set his career in motion. In this latest installation of "Live at Stubb's Vol. II," Matisyahu moves towards a different direction in his reggae influenced music with new band, Dub Trio, thus exposing a rather eclectic sound. Also, as Matisyahu has released both CD and DVD versions of "Live at Stubb's Vol. II," his aim is to fully immerse his audience through both sight and sound while simultaneously creating an emotional experience. The flickering Stubb's Bar-B-Q sign commences the DVD as sounds of thunder display a balmy Austin night. Dub Trio takes to the stage as Matisyahu walks aimlessly in a hallway with his two sons and Moshav's Yeshuda Solomon. Screaming fans and faint whispers are heard as the camera pans across the audience. Ghostly children's voices begin to yell out throughout "Tzama L'Cha Nafshi" as Matisyahu makes his way to the stage. Matisyahu and Dub Trio changes gears and begins "Time of Your Song," followed "Mist Rising" and "Youth.""
http://www.rapreviews.com/archive/2011_03D_liveatstubbs2.html




Coolzey :: Coolzey and the Search for the Hip Hop Hearts :: Public School Records
as reviewed by Steve 'Flash' Juon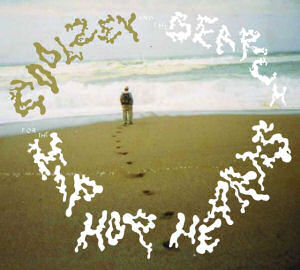 "RapReviews was courteously provided an advance copy of Coolzey's new album "Coolzey and the Search for the Hip Hop Hearts" almost a full month
before the official release date
. Some people will surely attribute that fact to our running his album's press release. In truth getting a press copy was almost a certainty since we've been
reviewing him since 2007
, and this will be the fifth Coolzey project we've covered. It would be fair to say Coolzey has a cult following, to have survived this long as an independent artist out there on the grind, chasing his passion for hip-hop from the Midwest to the world at large. It would also be fair to say that cult following, however passionate, is small. The very fact Coolzey sent out a press release for syndication this time is indicative of the fact he's tired of working hard and going double wood. Good for him. DIY hustle and work ethic as an independent artist makes all the difference in the world. If you don't grind, you didn't really want it. If you're new to Coolzey, the first thing that smacks you about him on "Hip Hop Hearts" is the thought he puts into his verbiage. "

http://www.rapreviews.com/archive/2011_03_coolzeyhearts.html
D-Sisive :: Jonestown 2: Jimmy Go Bye Bye ::
Bandcamp
as reviewed by Steve 'Flash' Juon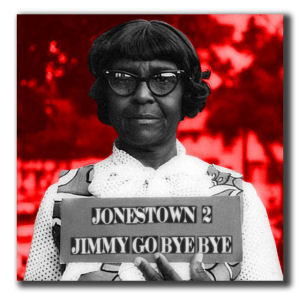 "On occasion we at RR open with a quote directly from the album we're reviewing to give you an immediate taste of the flavor, illustrate what the artist is trying to achieve, or shock you into taking notice of what the rapper has to say. D-Sisive's quote from "If..." works on all three fronts. As rebellious assaults on commercial hip-hop go, Derek Christoff's in the upper stratosphere, taking his Cee-Lo-esque "Fuck You" to brand new heights. He's not simply condemning the artists for making what he feels is cliched and boring music about conspicuous consumption full of tired gangster cliche; D-Sisive is condemning THE AUDIENCE for being nothing but a herd of mindless sheep who go along with every word of it. To be honest it took me a minute to catch on to his message. The line about Snoop Dogg is cleverly deceptive, since most of his fans and followers know that he reps for the Western coast of the United States in general, and California more specifically. What Christoff is referencing though isn't Snoop's "West coast" style of rap, it's a song by a singer I never even knew of before he was mentioned here: Jason Schwartzman. "

http://www.rapreviews.com/archive/2011_03_jonestown2.html
various artists :: Good Tunes for Two Bucks ::
ReadJack.com
as reviewed by Emanuel Wallace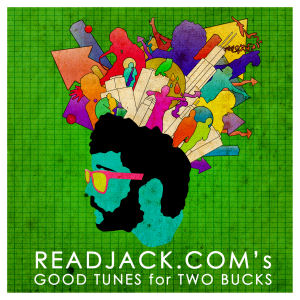 "It's often said that music has the tendency to bring people together. There's Woodstock, Lollapalooza, Bonnaroo, Paid Dues, Rock The Bells, Bombfest and even SXSW. Well, I'd like to invite you to the "Good Tunes for Two Bucks" festival. Brought to you by ReadJack.com in conjunction with our own Jack M. Silverstein. Need to see corporate sponsorship to make things official? Well, click on one of the banners at the top and bottom of this page (preferably both, and multiple times) and that'll serve as corporate representation. Usually, there's some underlying theme in festivals such as this one. In the case of this festival, all of the artists featured are from the Chicago area. Varying genres are represented here as the pendulum swings from hip-hop to rock to electro to blues to funk and even to gypsy jazz. We're still in a recession, so I'm not even going to try to sell you a bottle of water from twelve bucks and as an added bonus, you don't have to wait around and nearly piss your pants as you wait around for a vacant portable restroom. Thank me later."

http://www.rapreviews.com/archive/2011_03_goodtunesfortwobucks.html
Hi-Life Soundsystem :: Hi-Life Soundsystem ::
Bandcamp
as reviewed by Mike Baber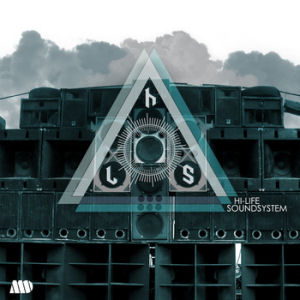 "After countless hours spent listening to hip-hop, writing album reviews, and generally just soaking in as much music as possible, I've come to develop somewhat of a "been there, done that" attitude. In other words, an album really has to bring something new to the table to leave a lasting impression, and in a hip-hop game that is often muddled by a slew of online releases, mixtapes, and digital downloads, it is rare that an artist or group stands out with a fresh and unique sound. Enter Hi-Life Soundsystem, a newly formed "super-group," consisting of emcees Khingz and B-Flat and producer Crispy, looking to take the Seattle hip-hop game by storm with their self-titled debut release. So what exactly does the trio from the northwest bring to the table? Well, for starters, the group blends hip-hop with elements of soul, pop, and electronic music, creating an eclectic blend of songs that keeps things interesting throughout. And when it comes to rapping, neither emcee is hesitant to switch up his flow to match the ever-changing pace of the music. Compliment this with plenty of guest emcees, and "Hi-Life Soundsystem" is a surprisingly deep album that rarely warrants hitting the "next track" button prematurely. "

http://www.rapreviews.com/archive/2011_03_hilifesoundsystem.html
Koncept & Tranzformer :: More Than Meets the Eye :: DJ Booth/
Brown Bag All-Stars
as reviewed by Steve 'Flash' Juon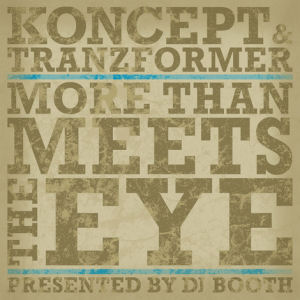 "It's an East meets West collabo' on this EP as one of New York's
Brown Bag AllStars
in the form of Koncept meets up with rising Cali producer
Tranzformer
. Not coincidentally this newly minted duo chose the name "More Than Meets the Eye" to draw on the intentional similarity between the producer's name and the
cartoon of 1980's fame
. You won't hear any samples from that show on this EP though - Koncept & Transformer are not being THAT blatant about it. Speaking of blatant, when Koncept is rhyming on his own and not as part of the BBAS crew, he sounds UNCANNILY like
Pacewon
. Are they kin to blood related? Can you call them cousins? To be honest they might just be twins separated at birth! Koncept flows a little bit faster than his vocal resemblance, but the inflection of his vocal tone and the way he emphasizes words and phrases is so close you could be forgiven for confusing the two. What's eerie is that he even pauses BETWEEN words in almost the same way. Unfortunately it's the sort of thing that just doesn't come out well in print, but there's one other thing they definitely have in common: they love to get "High." "

http://www.rapreviews.com/archive/2011_03_morethanmeets.html
Paulie Rhyme & Vic Freeze :: The Talented Tenth EP ::
Infinity Funk
as reviewed by Steve 'Flash' Juon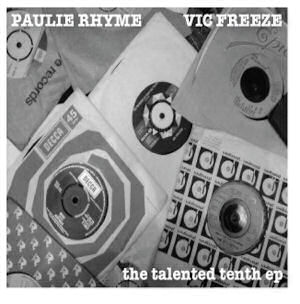 "Three years ago I had the pleasure of catching Paulie Rhyme live on the
Ice Bears Tour
. Then again "the pleasure" doesn't quite cover it. Paulie Rhyme was just fine as a rapper, but due to a poor choice of venue booked for the event plus a lousy night to do a hip-hop show (nobody wants to party on a Sunday night if they have to work on Monday morning) there was almost no one there to enjoy his performance. I felt nearly every person booked on that night was done a disservice, and set out to right the wrong with reviews, but for reasons I can't figure out until now Paulie Rhyme got left out. Maybe I didn't have any promo material from him. Maybe he was so new at the time that being on the tour was just a chance to get his name out there. Anyway the time to do Paulie Rhyme the respect he deserves has finally come. When Paulie Rhyme brags that he's "not a Black Star, but I spit a Re:Definition" on the short "Outside Lands," you only wish the song was about two minutes longer. The soulful combination of efforts is masterfully mixed by Rey Resurreccion, who works on the entire EP. That is perhaps the single biggest drawback of "Talented Tenth" - the entire thing barely clocks in at more than 12 minutes."

http://www.rapreviews.com/archive/2011_03_talentedtenth.html
Witness ::
The Everafter LP
::
Recollective Records
as reviewed by Pete T.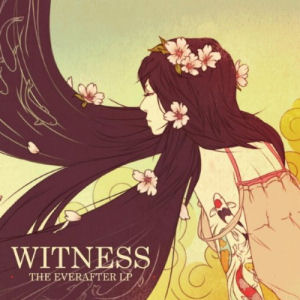 "There's something in the water in Minneapolis. That's the only explanation I can muster as to why Twin Cities MCs are able to continually defy the tides of mainstream hip hop and keep churning out artistic underground rap at a volume and consistency greater than the once-prolific hip hop meccas on the east and west coasts. Minnesota rappers were the ones who first poured so much pain and emotion into their verses that some dubbed it with the moderate misnomer "emo-rap," but even after a decade as a hip hop hotbed they remain distinct, emphasizing quality beats and rhymes at the expense of glitz and glam. It's not just the Rhymesayers posse anymore either, as anyone in the 612 will tell you. Perhaps the best indication of Minnesota's powerhouse status is that where rappers from the Twin Cities once had to set sail for New York or Cali in order to pursue their music dreams, today hopefuls are flocking there in hopes of joining the vibrant scene. A Philadelphia transplant, Witness made Minneapolis his destination when he decided to make rapping his priority. If "The Everafter LP" is any indication, he ought to fit in there just fine. "
http://www.rapreviews.com/archive/2011_03_everafterLP.html




Read 1,732 times::
Subscribe to News by Email