If you missed any of the new reviews last week, including Wu-Tang Clan's "Legendary Weapons" then do yourself a favor and check out this week's edition of the (W)rap Up!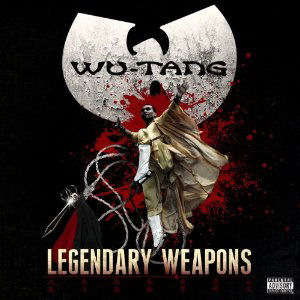 Wu-Tang Clan :: Legendary Weapons
E1 Music
Author:
Steve 'Flash' Juon
" "Legendary Weapons" could properly be called a sequel to the 2009 release of "
Chamber Music
" for a whole variety of reasons, not the least of which is that this isn't a Wu-Tang CLAN album per se. That reality comes with the realization that in 2011, this may be as close as we're going to get to one. The core membership that made the Wu so vital in the early 1990's is increasingly fractured; they're more involved with promoting their own albums, movies, and projects from their proteges than they are in hitting the studio as one unified Clan. Now let's not exaggerate this to a great degree - the core Clan are obviously still friends and routinely make cameo appearances on each other's albums. With that said the unifying "all for one and one for all" force that kept them all together when they revolutionized New York/East coast hip-hop no longer exists. Nobody's starving out there on these streets when the Clan doesn't unite, and beyond their hip-hop bond of brotherhood many now have their own wifey and seeds to provide for, keeping everybody hustling. In short let's not cry over spilled milk that you're not going to hear all of the surviving members of the Wu (obv. sans the late great ODB) together on one track at one time any more. It's probably time to dead that issue. "
Berner ::
The White Album
:: Bern One Entertainment/SMC Recordings
as reviewed by Matt Jost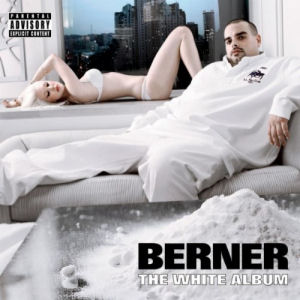 "Out of thousands of rappers on US soil Berner stands out to me. Why? There is something about the San Francisco representative that makes me relate to him on a personal level. It's not the hustle ethic. It's not the laid-back demeanor. It's not the skin tone. It's something purely trivial and accidental but maybe not entirely pointless. You see, I'm Berner too. Let me explain. The way someone who is from New York is a New Yorker, I am a Berner - a resident of the city of Bern, Switzerland. Counting the accompanying Swiss state of Bern, that makes one million of us. Berners, that is. In my language, citizens of the
Canton of Bern
have been known as Berner(s) for, well, about 500 years. In English you'd correctly call me Bernese, but it doesn't quite have the same authentic ring to it. After all, the Berner Muenster (cathedral), the Berner Zeitung (newspaper), the Berner Kantonalbank (bank), the Berner Sport Club Young Boys (football club), and the world-renowned Berner Sennenhund (Bernese Mountain Dog) are all part of where I'm from. What's more, a co-worker actually calls me Berner in jest since I identify strongly with my hometown. So naturally, as a born and bred Berner and also longtime rap fan, I considered it my duty to check out this rapping Berner - keeping in mind that I've heard dozens of MC's who have every right to refer to themselves as Berner by the definition given above. "
http://www.rapreviews.com/archive/2011_07_thewhitealbum.html
Chosen Few Crew ::
Scarlet Letter MCs
:: The Alliance Records
as reviewed by Patrick Taylor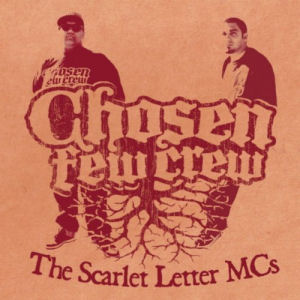 "Chosen Few Crew are Chaz and Epic 1, two MCs hailing from Sin City itself, Las Vegas. While the duo have been touring since 2008, "Scarlett Letter MCs" is their debut album. The duo do a combination of old school-leaning hip-hop mixed with more street-oriented rap, all with sincere, positive lyrics. The album opens up with "In My City," a track about the drama of Vegas that is decent but average. Things pick up on track two, "Turn Off the Radio," where the MCs advise listeners "If you love hip-hop, turn of the radio." It's both a celebration of real hip-hop and a criticism of the state of mainstream music. The song introduces a recurring theme of the album: the struggles of being an underground artist trying to make authentic music. Battle Ax joins the duo on the club friendly "Celebrate," which features a techno beat by Mozart Jones. "From the Streets" flips a piano loop, with the rappers boasting. Chaz and Epic 1 may be from the streets, but they aren't thugs. "Some carry heat, but we stick to beats," they explain. They don't swear, don't rap about sex, drugs, or partying, and keep things positive throughout. "Godfather," for example, samples the theme to the titular movie, but is about looking to God for guidance, not being a crime lord. "
http://www.rapreviews.com/archive/2011_07_scarletlettermcs.html
K Slack ::
The Preincarnation
::
Keith Slack Music
as reviewed by Steve 'Flash' Juon

"Keith Slack doesn't follow the literal meaning of his last name. He wastes no time on "Who I Am," the introductory track of "The Preincarnation," challenging any preconceived notions about him and why he should be "the animal locked in a cage" and law enforcement should be given free reign to gun down future civil rights leaders on video tape while "justice wasn't served but we still paid the cost." It's a strong start over a methodical beat with haunting and ominous overtones, letting you know K Slack is a serious dude and he wants you to take him seriously too. Though his bio says he made his musical debut "once he moved to Durham, North Carolina" in 1995 he routinely references West coast roots and even has two songs called "Cali" and "Goin Back 2 Compton." There are 10 songs here and almost as many different producers with only K Hill pulling double duty. While most of the producers and guest rappers are probably looking to get a name if K Slack blows up, the two involved in "Strictly Facts" are already well known - Ski (of Jay-Z fame) on the beat and Inspectah Deck of Wu-Tang Clan providing vocals."
http://www.rapreviews.com/archive/2011_07_preincarnation.html
Lostribe ::
Sophie
:: CFO Recordings
as reviewed by Steve 'Flash' Juon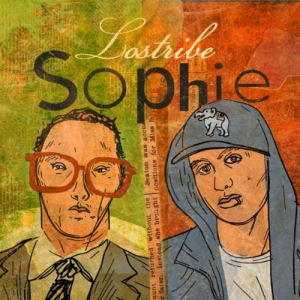 "Peep this list of artists: Casual, Gift of Gab, N8 the Gr8, The CUF, and The Grouch. If you said or thought "West coast underground hip-hop" you're on the right track. In fact on Lostribe's "Sophie" could in some ways be considered a compilation album for all of these often critically acclaimed yet commercially overlooked artists. For many hip-hop heads, that alone would be a purchase point, but the truth is many compilation albums with equally impressive line-ups also tend to get overlooked and languish on store shelves. Agustus ThElefant and producer JustLuv have something different in mind for Lostribe. The latter is a fixture of California's rap scene who has a resume other Cali producers would be envious of, working with everybody from Mistah F.A.B. to Mac Dre to San Quinn. The former is an up-and-coming emcee from NorCal who first collaborated with JustLuv and another producer named MLB back in 2005 on "Sole Expression." They were buzzing at just the right time to get invited to score the
Afro Samurai
video game soundtrack. JustLuv produced eight tracks, and Agustus rapped on six. "
http://www.rapreviews.com/archive/2011_07_sophie.html
Sean Strange ::
Street Urchin
:: Intelligent Music/
Cousin Pat Records
as reviewed by Steve 'Flash' Juon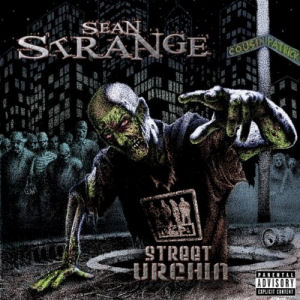 "Sean Strange hails from the Queens borough of New York City, but you won't be mistaking him for MC Shan, 50 Cent or Nas any time soon. He falls into that curious nexus of hip-hop where he's got a recognizable name among the hardcore heads, yet he's not considered "notable" enough for a Wikipedia entry, who will only acknowledge that he was a one time member of Necro's
Psycho-Logical Records
. Apparently he learned the DIY aesthetic during his tenure there, as he's the founder and CEO of his own label Cousin Pat Records, which put out his "Street Urchin" CD. While his
Facebook page
says dedicated fans tattoo his name on their arms, I've yet to meet anybody rocking his logo. I've rocked his songs before though, having discovered "Walk the Line" on YouTube a while ago. The self-produced track struck me as a good mixture of hard rock metal guitar and hip-hop beats. Strange's lyrics were an intriguing mix of punchlines and urban city dweller depression. I was immediately reminded of artists like
Slaine
and
Vinnie Paz
, and it's not hard to imagine that he would have fit in well on the Psycho-Logical roster (which makes it all the more curious he ultimately wound up leaving)."
http://www.rapreviews.com/archive/2011_07_streeturchin.html
Sweatshop Union ::
The Bill Murray EP
::
URBNET Records
as reviewed by Steve 'Flash' Juon
"Well, they've got quite a few people to leapfrog over on their way to achieving that goal - the Hieroglyphics crew, the Project Blowed fam, Slug (and by extension Atmosphere), the Bone Thugs collective, KRS-One, Jay-Z, should I go on? Maybe they just felt burned that
I wrote about how many years they went between releases
. Nah, it's not about me. It's far better to set your sights high even if you can't reach them than to shoot for the lowest common denominator. Sweatshop Union have consistently been about raising the bar in hip-hop. Even if they sometimes approach the fine line between artistic and elitist, it's a devilish dance they're comfortable with, and one they don't avoid on "The Bill Murray EP" either. They have one request here - "Bring Back the Music". If that wasn't a direct enough attempt to get the point across, you only need wait for the chorus to end for
D-Sisive
to take things up another notch. But still, it's not entirely clear even with the explanation from their press kit - why do Sweatshop Union want to keep it "Bill Murray" on their new EP? Maybe they all like golf a whole hell of a lot. No, that's not it. Maybe they're out to not just be the most prolific group in rap but the funniest too. Nah, these guys are serious like cancer."
http://www.rapreviews.com/archive/2011_07_billmurrayEP.html
Wugazi :: 13 Chambers ::
Doomtree
as reviewed by Patrick Taylor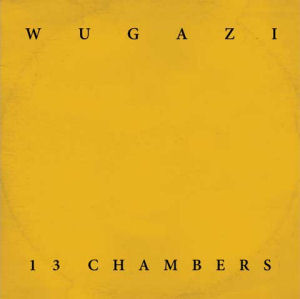 "On the surface, the Wu-Tang Clan and DC post-punk band Fugazi have very little in common. The Wu rapped about how cash ruled everything around them. Fugazi sang "You are not what you own!" on their 1990 song "Merchandise," turned down a multi-million dollar offer from a major label, and have turned down ridiculous amounts of money to reform after their 2003 indefinite hiatus. The Wu loved their liquor and weed. Fugazi's frontman Ian MacKaye is the originator of the term straight-edge, meaning abstinence from drugs, sex, and alcohol, and one of the band's most powerful songs, "Shut the Door," chronicled a struggle with addiction. Fugazi spoke out against sexism and homophobia in song and in deed; the Wu, not so much. And yet both groups were pioneering, both groups helped reinvigorate their respective genres, both groups are considered elder spokesman, and both groups were at their most relevant in the early 90s. The Wu-Tang changed the sonics of hip-hop with the RZA's production and the crew's grimy but imaginative style, and Fugazi changed the sonics of punk with their experimental and emotional approach to the genre. Both groups pushed innovative business models, the Wu by signing all nine members to separate record deals, and Fugazi for keeping their ticket and album prices as low as possible. " http://www.rapreviews.com/archive/2011_07_wugazi13.html




Read 1,187 times::
Subscribe to News by Email