If you missed any of the new reviews this past week, including Jedi Mind Tricks' "Violence Begets Violence" then do yourself a favor and check out this week's edition of the (W)rap Up!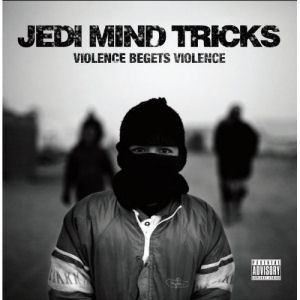 Jedi Mind Tricks :: Violence Begets Violence

Enemy Soil Records
Author: Steve 'Flash' Juon
"The introduction may explain the philosophy of Vinnie Paz as well as any song he's done, but it doesn't BEGIN to explain what's going down on Jedi Mind Tricks' "Violence Begets Violence." While Vinnie Paz has been more than willing to embrace outside producers on his solo projects, the hallmark of albums like 2008's "A History of Violence" has been the deadly lethal musical production provided by Stoupe the Enemy of Mankind. To be fair we all had to know this couldn't last forever, and after a fourteen year run dating back to when Vinnie was called Ikon the Verbal Hologram, it's time for the Jedis to learn a few new tricks. Yes, that's "Jedis" plural, because just like the last JMT album, you can count Jus Allah as a member of the crew. He was rolling as a member way back on their second studio album "Violent By Design" but amicably parted ways with JMT and was absent for the majority of their run on Babygrande Records. It appears that he's back for good now, though to be honest I disagree somewhat with my colleague Complejo that the group suffered without him. To me Vinnie Paz grew into his own as an emcee during the interim, becoming a true verbal pugilist who used the guttural flow of his esophagus to spit phlegmy acidic tracks on wax. In many ways he became the prototypical underground emcee - the rapper who would never look and sound pretty enough for the mainstream that honestly didn't give a FUCK if they ever liked him and rapped like it. Throughout the fourteen tracks of "Violence Begets Violence," Paz continues to display the ferocity and anger that made him such a fixture of the underground, where self-styled nicknames like "O'Drama Bin Laden" seemed entirely apt. It's hard to argue he's not the star of the album given his penchant for foul-mouthed punchlines and visually disturbing imagery, but on tracks like the C-Lance produced "Burning the Mirror" we do see Jus Allah holding his own."
Jehst :: The Dragon of an Ordinary Family
:: YNR
as reviewed by Aaron Boyce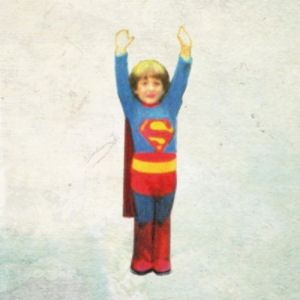 "Six years is a long time in hip-hop. A genre of music that is constantly evolving, MCs, record labels and even entire sub-genres seem to vanish almost as quickly as they appear. The ever changing face of this music that we love can take many forms during that lengthy period of time, not all of them pretty either. In Britain, watered down hip-hop has become the new pop music and there is just no escaping it. It's on the radio, television and in newspapers and magazines. There was even brief talk of a range of N-Dubz dolls. The last solo offering from Jehst, the United Kingdom's finest wordsmith, was way back in 2005. Six years is a long time in hip-hop. Fortunately Jehst aka Billy Brimstone is back to give the UK rap scene a much needed shot in the arm with his fourth release, "The Dragon Of An Ordinary Family". After a clever promotional video for the first single "Starting Over" went viral, the buzz started to build around the much anticipated return of a true lyrical heavyweight and that first release didn't disappoint. Jehst was back to what he does best, effortlessly weaving intricate rhymes together over that good ol' boom bap while whetting our appetites for the LP. On the album opener, "True Intention", Jehst's filtered vocals match the subtly threatening beat to create what almost sounds like a hijacking of the radio to deliver his message."
http://www.rapreviews.com/archive/2011_09_dragonfamily.html
Jellyfish Brigade :: Gills and a Helmet
:: Autonomous Music/Jellyfish Brigade
as reviewed by Steve 'Flash' Juon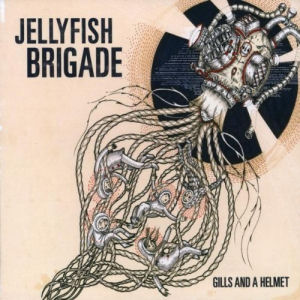 "Step back with me into the early to mid-1990's. Imagine yourself at a college radio station in those days, receiving dozens of packages a week (sometimes that many in just one day), each from a record label trying to shout their artist at you more loudly than the other. Names like Toad the Wet Sprocket, Weezer, Jon Spencer Blues Explosion and Skunk Anansie are interesting for a while, but about a thousand promo singles and vinyl twelve inches later, you become almost numb to anything the music industry can throw at you. The artists have to know at some point they can't create a name whacky enough for you to care based on name alone. Nevertheless that doesn't stop the labels from promoting Tool, Luscious Jackson and Therapy? to you. At some point even Blur becomes a blur, and it all just gets catalogued as fast as you can go without even thinking how whacky it is - because it's really not any more. To receive an album like Jellyfish Brigade's "Gills and a Helmet" in the mail is to be transported straight into that alternative rock heyday, even though the group professes to be "hip-hop, folk, electronica, and R&B." They've got the whacky name, the conceptual artwork to go with it (with a bunch of hapless humans tied up in sci-fi tentacles) and this group even included a full sized poster of said artwork. The only things missing in the package are a bunch of stickers that invariably get slapped on the cabinets and trash cans all around you and a t-shirt size medium that not even your callers can fit into if you give it away on air. As much as this didn't work for me in the 1990's to the point even good bands started to blend together, it's a bit of a twist that by going retro with the name and packaging it actually DOES catch my attention in 2011. It's perhaps telling that the group is from Portland, Oregon given that so many successful alternative and hard rock groups from the early 90's all hailed from the Pacific Northwest area of the country."
http://www.rapreviews.com/archive/2011_09_gillsandahelmet.html
Mantra :: Speaking Volumes
:: Obese Records
as reviewed by Steve 'Flash' Juon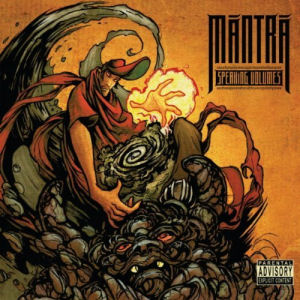 "If there's a ladder to success in Australian hip-hop, Mantra has been climbing it going at least as far back as 2008's "Wasteland" by Illzilla. Though he was willing at the time to let his name be subsumed by someone else's, Mantra has grown in confidence and skill since those days, and is now ready to step fully to the forefront in name. That can also in part be attributed to the production of "Speaking Volumes," which Mantra describes this way in the one-sheet accompanying his CD. To put it in a nutshell, Mantra is putting it all on the line this time. Make no mistake about it, "Wasteland" was a great album, but Mantra had the luxury of being the lead artist of a project that didn't bear his nom de plume directly. That makes it crucial for him to come correct this time, where he stakes an executive producer claim to everything on it, and if it's not as good as Illzilla there's nobody to blame for the beats or rhymes but him.That's a lot of pressure to be sure, but thankfully Mantra has a lot of talent to help him cope. Last time out I described the rapper this way: "Mantra is a thoughtful lyricist, an obviously intelligent man with a whole lot of things on his mind, and rapping is an outlet for him to express his fears and concerns." That remains just as true on "Speaking Volumes." You'll notice his Strine speech immediately as a listener, vowels drawn out in ways somewhat familiar to our British readers, and largely foreign to our American mates. Perhaps you could call Mantra the Steve Irwin of rap, but let's only do so for humor value, because to draw the comparison too far would do both the rapper and the late great Crocodile Hunter a disservice. Still "Game of Chance" is a song that shows off his dialect nicely, while also proving he's easy to follow."
http://www.rapreviews.com/archive/2011_09_speakingvolumes.html
Mr. Sche :: Underground Forever
:: Junkadelic Music
as reviewed by Steve 'Flash' Juon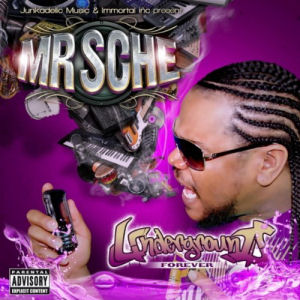 "RR writer Pedro 'DJ Complejo' Hernandez offered a thoughtful and insightful review of Mr. Sche's album "It's Going Down" in 2007, so it seems wise to open this new review with a few of his words and thus help readers who don't recognize or know the name get some insight into Sche right at the start. "Sche's music stays true to his Memphis roots [but] it never comes off as mere imitation. Sche's beats are dark and buck because that's the music Sche came up on and he's not going to change that just to try and score a hit. Sche's raps are about the same gangsters, pimps, and hustlers that have inhabited Memphis' streets for years, but they are HIS raps about HIS experiences."Well said Pedro, thank you. Sche (pronounced Ski) may seem like an anomaly on his label, as the Tennessee thug stands shoulder to shoulder with New York legends like Kool Keith and FOK (Friends Of Keith) like Marc Live and DJ Junkaz Lou. In fairness though Keith is himself an eclectic, changing personas like Alberto Del Rio changes luxury autos, so one really wouldn't be all that surprised if Keith did a gangster rap song with Sche on "Underground Forever." It's slightly disappointing there's no such song on the CD. Oh that's right - we haven't mentioned the Immortal Lowlife crew yet. Mr. Sche is a member of this group, but as Pedro mentioned in his own review, the permanent membership of this group seems variable. What's not variable is their appearance on almost this entire album. From track 5 through track 18 there are only three songs which don't credit them as a featured guest, and I suspect the other three are just individual members of the crew."
http://www.rapreviews.com/archive/2011_09_undergroundforever.html

Project Pat :: Loud Pack
:: Hypnotize Minds
as reviewed by Matthew 'Matt G' Gutwillig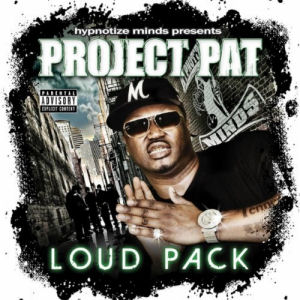 "The lack of hardcore rap found in mainstream and even hip-hop and R&B radio stations has undoubtedly been a trend occurring within the last few years. If you take a look at the Billboard Hot 100 chart for this week, only five songs on the entire list could be categorized as hardcore hip-hop tunes. Most of these songs feature Lil Wayne on them as either the main or featured artist. Unsurprisingly, even Weezy's top hit on the charts is the saccharine "How To Love." Like it or not, hip-hop has certainly changed with the times. In today's world, it is not unusual to see a country singer like Taylor Swift rap a Nicki Minaj tune for a radio interview or an actress such as Anne Hathaway spitting a freestyle on the late-night talk show Conan. Unlike many of his hip-hop peers, Project Pat seems to be one of the few artists unwilling to change his trademark style and adapt with the times. With the July 2011 release of "Loud Pack," Pat sticks with the street-oriented lyrics and Hypnotize Minds sound that made him popular since the mid-1990s as an affiliate of Three 6 Mafia. With eight studio albums under his belt, Pat has paid dues as a solo artist even though collaborations with Three 6 Mafia like "Sippin' On Some Syrup" and "Poppin' My Collar Remix" have given him the most exposure and put him in the international spotlight. For the most part, "Loud Pack" is a pretty entertaining album. On the record, Project Pat refuses to compromise his street credibility by sticking with subjects he knows best: hustling, selling dope, robbing and killing his enemies in a variety of disturbing ways."
http://www.rapreviews.com/archive/2011_09_patloudpack.html
Tragedy Khadafi :: Thug Matrix 3
:: 25 to Life/Money Maker Entertainment
as reviewed by Pedro 'DJ Complejo' Hernandez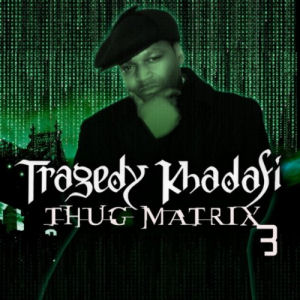 "Tragedy Khadafi serves as a great example as an emcee who is able to change with the times without compromising his music. As a member of the Juice Crew, Tragedy released his debut "Intelligent Hoodlum" in 1990. "Tragedy: Saga of a Hoodlum" followed in 1993 and would be the last formal album Tragedy would drop for close to a decade. Rather than fade into obscurity, Tragedy chose to adapt to the changing climate and started releasing albums independently. With his independent spirit, Tragedy has experienced a career renaissance that has made him one of the most relevant members of the Juice Crew in today's rap game. His latest album, "Thug Matrix 3," serves as further proof of his adaptability as it is billed a "street album" meant to holdover his core fans before the release of his "official album." The term "street album" can lead to confusion for fans. Sometimes used interchangeably with "mixtape," it seems that the term takes on whatever meaning one wants to give it. In Tragedy's case, "Thug Matrix 3" has no re-used beats or freestyles, so it has the sound and feel of a "regular" album. The street aspect of the album comes from Tragedy's rhymes, which have always been grounded in the street lifestyle. This album is no different with every track dealing with the streets in one way or another. "Narcotic Lines" gets things started with Tragedy spitting about the effects of the drug trade over a hard AraabMUSIK piano beat. With Tragedy's one track mind, the beats really do the most to make tracks standout here. The Audible Doctor produced "Outstanding" is one of the gems as a soulful vocal sample is pitched down just enough to give the track a haunting warmth that is perfect for Tragedy's rhyme style."
http://www.rapreviews.com/archive/2011_09_thugmatrix3.html
various artists :: The Ultimate Soca Gold Collection
:: VP Music
as reviewed by Patrick Taylor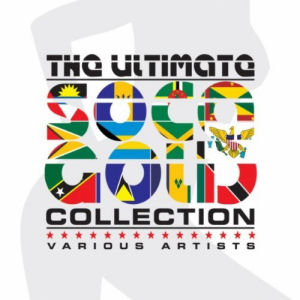 "I'm not gonna lie to you: I don't know from soca. I know that it is a form of dance music that is popular in Caribbean. I know that Buster Poindexter's "Hot Hot Hot" was a cover of soca star Arrow's song of the same name, and Lionel Richie's "All Night Long" had soca elements. And I know that there is an Indian influence in soca, called chutney soca. That's about all I know. After listening to the three-disc set "The Ultimate Soca Gold Collection," I feel like I understand and appreciate the genre much more. This set collects some of the biggest hits from the Soca Gold series, an annual compilation of soca hits that has been going strong for about fifteen years. Each disc collects 16-17 soca hits. Besides Gyptian, Patrice Roberts, and Edwin Yearwood, none of the acts on this collection were familiar to me. Rupee, Sean Caruth, Krosfyah, Peter Ram, Maxmius Dan, Explainer, Mr. Dale, Flo PG, Rikki Jai, Destra Garcia, South South West, Roy Cape, Onkia Bostic, and El-A-Kru are among the many artists who are represented here. The first disc, dubbed the Groovy Disc, is on the mellower end of the spectrum. To me it sounded like Caribbean pop R&B. The songs ranged from celebrations of soca itself, like Maximus Dan's "Soca Train" and Mr. Dale's "Soka Junkie," to raunchier tracks like "Oil Pumping" by Krosfya and "Hickey" by Sean Caruth. Reggae crooner Gyptian gets romantic on a soca remix of his hit "Hold You." My favorite tracks on disc one where Patrice Roberts' raunchy dance song "Wukking Up," and Nigel Lewis's "Take That and Cool It," which has a definite African feel to it. Disc two is subtitled the Power Disc, and the tempos are cranked up almost ludicrously fast. The beat takes over on these tracks, with pounding bass, snapping snare hits, and crashing cymbals. The lyrics are mostly sung shout, as if the singer was dancing along in the studio. Edwin Yearwood's "Handle Yr. Bizniz" is a prime example of how this can work so well. The beat crashes along at an insanely frenetic pace, with subtle melodic inputs and a whole lot of repetition and energy. The effect is Caribbean techno, only with more organic instruments."

http://www.rapreviews.com/archive/2011_09_ultimatesocagold.html




Read 1,058 times::
Subscribe to News by Email