This year was a tough one to pull together a list for. There continues to be an overwhelming amount of records released by rappers, with many releasing multiple projects so often that you go to write about a record only to find the artist has already announced their next one is about to drop. It's hard to keep up, but I'll give it my best shot!
Let's get the disappointments out of the way first, because there were a few of them. One of my favorite emcees, Elzhi, released an album that I rarely returned to which was such a shame. It was primarily the production choices that left me feeling cold because he murdered songs like "King Shit" and "Pros and Cons" lyrically. Planet Asia's record with Snowgoons should have been a big deal but was merely five throwaway examples of Dropbox rap. Cappadonna's return with Stu Bangas similarly didn't live up to what the duo could produce. I guess the other big disappointments for me were the RZA album (which made me question why I still check for his solo material), Kendrick Lamar's long-awaited return (which many still enjoyed), and the latest Apollo Brown album with Philmore Green. I found, alongside last year's Stalley project, Apollo Brown's production can actually only carry an album so far – if the rapper isn't captivating, charismatic, or lyrically interesting, there's a disconnect. Benny the Butcher's "Tana Talk 4" had its moments, but much of that wave of artists I seem to have now developed a level of numbness because much of it is creatively bankrupt.
Saying that, Pusha T and Freddie Gibbs both delivered albums I enjoyed. In fact, there was plenty to enjoy! Method Man came through and delivered a better album than we usually get from him, while fellow 90s alum Cypress HIll, Shabaam Sahdeeq, Artifacts and DJ Premier all delivered some of their best work in years. There was the Rome Streetz project which I was a little harsh on that has grown on me, a Vinnie Paz album that might be his best-produced one since the Stoupe days (the M.O.P. track is dope!), and another excellent Pete Flux & Parental collaboration emerged to represent the underground lovely. Ill Conscious & Mute Won's "Acres of Diamonds" is another really strong listen that I need to get reviewed, as is the new Doppelgangaz project "Black Cloak Lifestyle".
New York rap feels like it's back in a big way. Joey Bada$$ dropped his best album in "2000" by leaning into his strengths, Marlon Craft came through with "While We're Here", but Ransom may well be the best emcee out there right now. A culprit for putting out so much music, his 2022 consisted of "Chaos Is My Ladder", "No Rest For The Wicked" and "Pain & Glory" and each contains lyrical masterclasses – I just need to properly listen and appreciate them. Similarly, despite 38 Spesh also releasing an album with Harry Fraud this year, I preferred the brash allure of "7 Shots"' production. There's an atmosphere throughout this record that's haunting, giving Spesh's vivid boasts and dark sense of humor an added menace that elevates an already formidable emcee into something scary.
As a Brit, the UK had another strong showing, particularly toward the end of the year. Stormzy, Manga Saint Hilare, Juga-naut, Kieron Boothe and Verbz all dropped albums worth checking out, and all sound completely different. That is probably where the UK shone brightest in 2022 – artists sounded as distinct as ever, providing a healthy alternative to the American output.
10. Loyle Carner :: hugo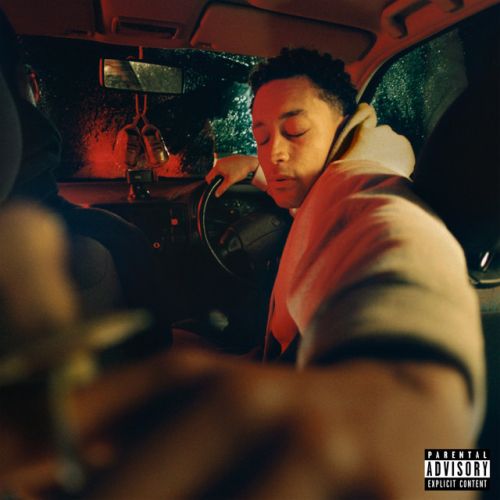 I always get this guy mixed up with Joyner Lucas. Don't get it twisted though, Loyle Carner is a serious emcee from the UK, who has built up a strong reputation over the last five years thanks to two gold albums (2017's "Yesterday's Gone" and 2019's "Not Waving, But Drowning"). His latest album "hugo" packs a punch, whether it's through the powerful Benjamin Zephaniah poem "Half Caste" driving "Georgetown" or the more traditional hip-hop record "Speed of Plight" which isn't afraid to ask simple questions around mortality and place. "Polyfilla" is also captivating to listen to, documenting his childhood so openly, and demonstrating why Loyle is so highly regarded in the UK.
9. Cormega :: The Realness II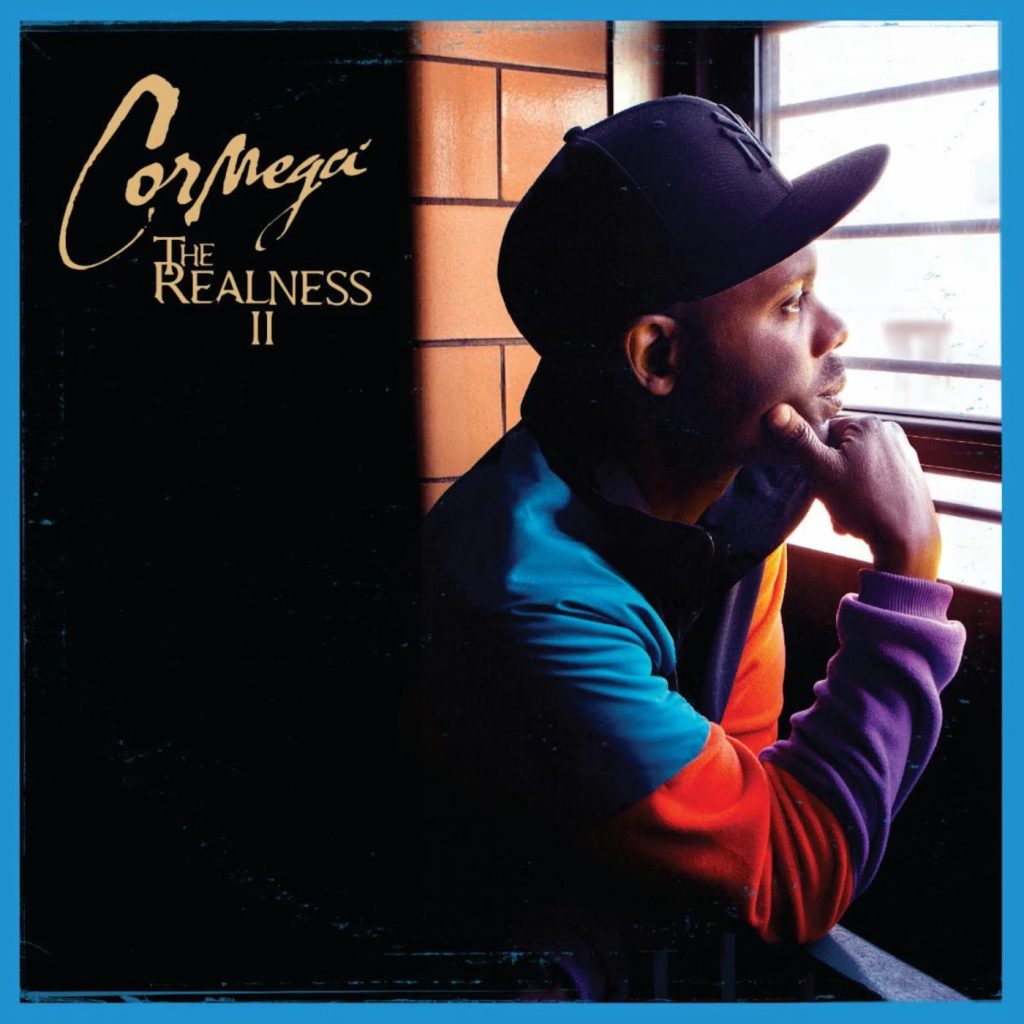 That man who hangs around Nas also returned with an album that many seemed to appreciate, rather than shout about. While Cormega has rarely been in that bracket Nas resides in, or even AZ in the tier below, 'Mega provides a more emotional, everyman alternative with his form of Queensbridge narrative-rap. This means it's not really the fashionable take, to declare a Cormega album one of your favorites, but I'm not interested in that. Cormega has quietly assembled a really strong discography, and "The Realness II", while it may lack some of the iconic individual songs from the first Realness project, is an album I have played a lot in 2022. Underrated.
8. Lloyd Banks :: The Course of the Inevitable 2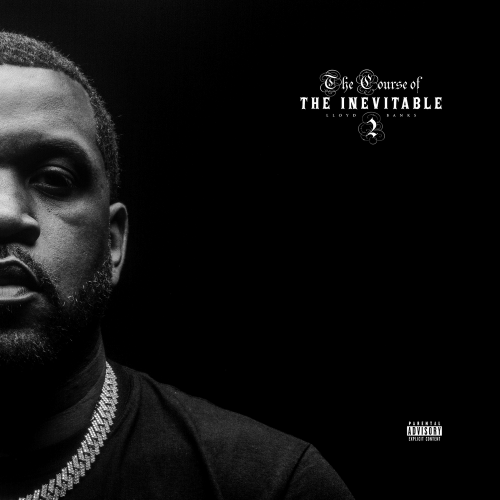 Speaking of surprisingly strong returns, Lloyd Banks has gone and dropped two excellent albums in 2021 and 2022. All the plaudits may be on Nas, but Lloyd Banks' return has been one of the best stories in hip-hop. He's better than in his G-Unit days, and he's done it his way without relying on any superstar names on his cell phone. Where many high-profile emcees throw money at big-name features or producers, Banks has crafted yet another impressive album that matches him and his style of charismatic street rap that's perfect for driving to.
7. Sol Messiah :: GOD CMPLX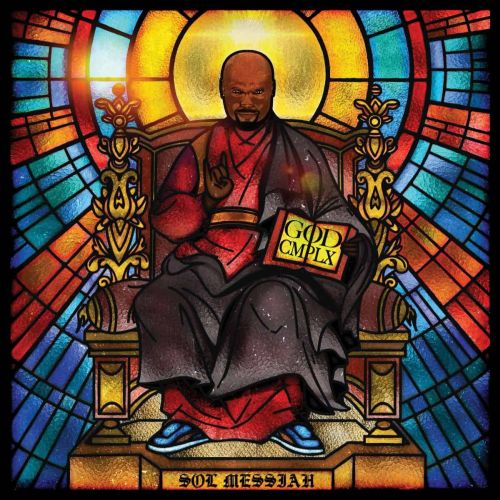 This album from producer Sol Messiah is one for fans of lyrical hip-hop. It's full of fun collaborations amongst elite underground fire-spitters, but also showcases Sa-roc, Sol Messiah's partner. She is up there with the best in the game at the moment, and her tracks demonstrate that she gets the best out of Sol Messiah, and vice versa. After 2020's impressive "The Sharecropper's Daughter" and this collection of lyrical onslaughts, Sa-roc and Sol Messiah are a dangerous combination that perhaps doesn't get the recognition they deserve.
6. Roc Marciano & The Alchemist :: The Elephant Man's Bones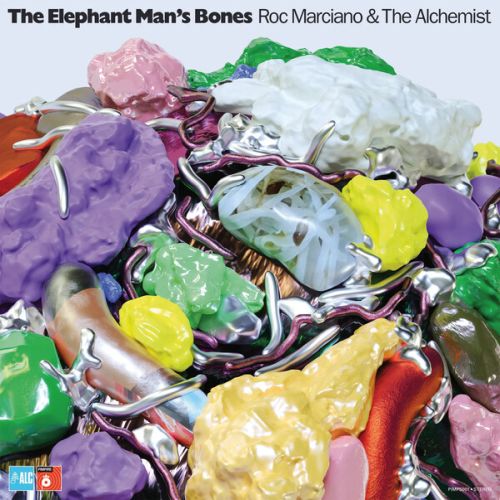 I'm not sure it's his best album, but this may well be Roc Marciano's best performance. As I stated in my review, I was a lapsed Marciano fan after he leaned into the drumless loops on albums that started to blend together, identity-wise. Alchemist taking the production duties from Marciano frees him up to focus on the bars, and you'll be hard-pressed to find a better writer in this list than the former UN member.
5. Little Simz :: THANK YOU
I've been late to the Little Simz hype train, fully aware of her critical acclaim yet struggled to appreciate her conversational style of rap when she emerged in 2014. "THANK YOU" is a good reason why End of Year lists should be done in January because it dropped in December and will now be overlooked by whoever reads these lists. What keeps me coming back to this album, amongst this list of Americans in their forties, is the level of artistry pouring out of every word. This is a proper rap album, but Simz' has an emotional availability that grabs the listener like few emcees currently do. You hang on to everything she says, which when coupled with the musical breaks gives you one of the best hip-hop albums of 2022. Don't sleep on this one.
4. Nas & Hit-Boy :: Magic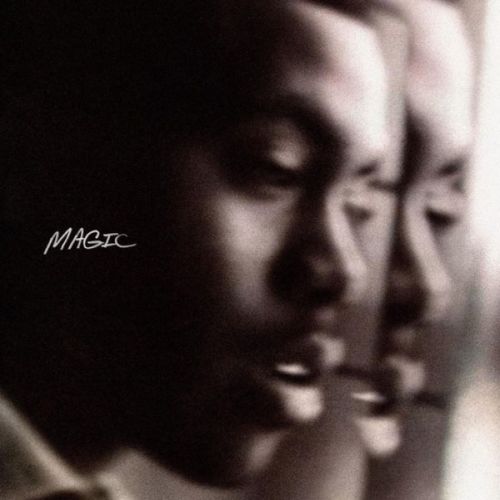 Yeah, yeah, "but it's a 2021 album", I hear the millions of readers decry. Well, it didn't make any 2021 lists because it was released on Christmas Eve, and given many listened to it in 2022, it qualifies. A lot has been written about this one across the internet, and while it has been ousted by this year's release from Nas and Hit-Boy (in my opinion), it remains a top-tier example of the duo's chemistry and confirmed Nas' return to form was no temporary phenomenon.
3. Defcee & Boathouse :: For All Debts, Public and Private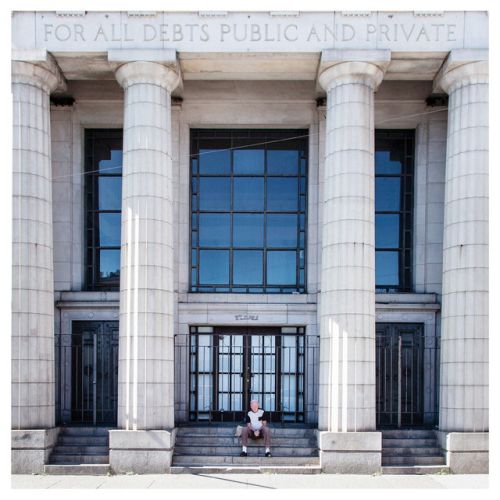 Defcee was an emcee I discovered in 2022, and amongst the hundreds of albums I processed over the last twelve months, "For All Debts, Public and Private" stuck out as a brilliant showcase for underground hip-hop the way I want it to sound. Intricately written and delivered eloquently, while also making you want to dropkick your oldest relative, this is an album that deserves to be lauded and applauded. Boathouse was wrong for that "Ragnarok" beat; easily my most-played song this year.
2. Nas & Hit-Boy :: King's Disease III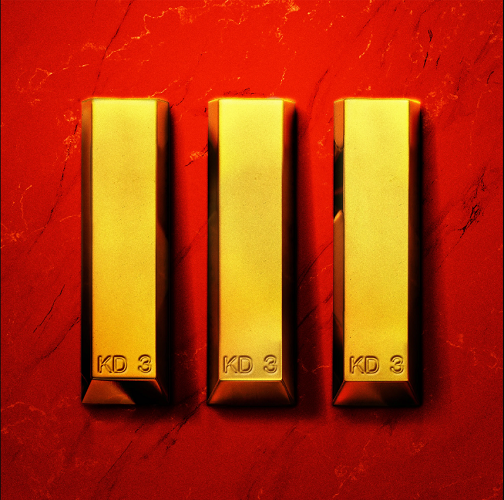 I waxed lyrical about this album in the review, and while I may have slightly overscored it in order to show it was a better album than "Magic" (which I gave a 9), it remains one of the best albums of 2022. It shows Nas at his best, with a combination of his unrivaled storytelling ("Beef", "Once a Man, Twice a Child") and an acute self-awareness of his position that hip-hop fans dream of hearing from their favorite emcees ("Thun", "Ghetto Reporter"). It always puts a smile on my face.
1. Black Thought & Danger Mouse :: Cheat Codes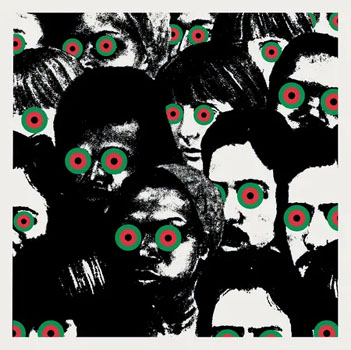 Could it be anything else? With no skips, this long-delayed collaboration between New York's Danger Mouse and Philly's Black Thought sees the Roots' frontman push aside the inconsistencies of his "Streams of Thought" series of mixtapes to craft a succinct, immensely replayable album. We all know Thought has been receiving plaudits in recent years for his steady stream of impressive guest appearances, yet a great solo album has often eluded his grasp. In Danger Mouse, he found a producer willing to be patient and craft beats that remain cohesive together, yet still, sound so distinct. In a time where rappers and beat-makers are churning out records, this one will stand the test of time more than most.