WhoisKevinKent is gaining all types of attention from all types of people. One of those is 4x NBA Championship winner and hall of famer Shaquille O'Neal. "Shaq" recently reached out to Kevin via his Instagram account in a direct message saying, "Love your flow my guy dope asf" after seeing Kevin's crazy video for a song called "Shut Up", in which Kevin displays a crazy Eminem/50 cent type flow that has been going viral with social media posts from juggernaut hip hop pages, such as @Rap, @Barz, @straight.bars, @coolrap.tv and many more.
Whoiskevinkent recently inked a deal with @bobbydeepresents following his viral success and has also dropped a song and video with internet sensation @FatBoy. With the 2 of them once having a hand in comedy and now mainly focusing on music, the collab was a no-brainer.
Whoiskevinkent proves he is not only a dope MC but also has a melodic side to him and an ability to ride any beat. Fat boy doesn't hold back either and laces the song with a dope 16 bars that surely will make fans forget his comedy days and focus more on his music career.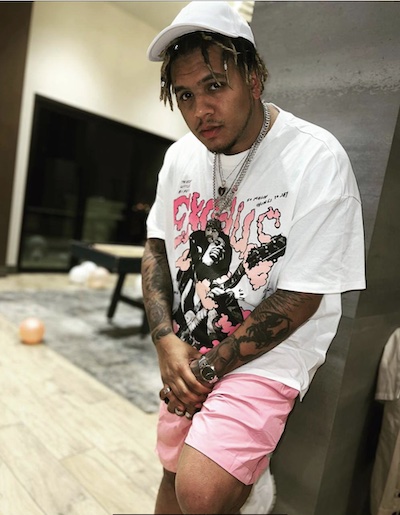 Check the video below for their offerings "Them or Us" Whoiskevinkent ft FatboySSE directed by Alpha films & the song is produced by Kevin's label mate and long-time friend @Frxdwrd, also, check out Kevin's other single, Crocodile Timbs video directed by power director James @Gorillaflix Curtis who is actually Kevin's younger brother. Can't wait to see what they have coming up next.
Stay tuned by following Kevin on his social media accounts @whoiskevinkent and check out his website for regular updates.