Giano :: B Sides and Remixes Volume 2
:: PNG Records
as reviewed by Patrick Taylor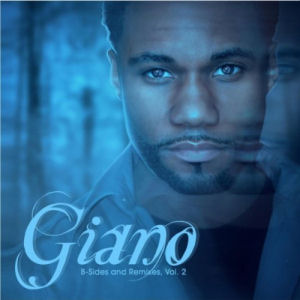 Giano is a Virginia rapper who has been spitting righteous rhymes for over a decade. This album collects remixes from his 2009 album "Beautiful World" as well as some tracks that didn't make it on that album.
Giano is both a devout Christian and a devout hip-hop head, and he straddles the line between the two in his music. It's not totally accurate or fair to classify his music as Christian rap. True, he does have several songs that directly address his faith, but the majority of the music on "B Sides" deals with how his faith informs his worldview. Giano doesn't assume he has all the answers. His faith seems pose as many questions as answers.
Giano is a talented rapper. He's been compared to Lupe Fiasco and Talib Kweli because of his intricate rhymes, which are in full display on "Society Conscience":
"He's a fake, a phony, a mistake, a clone
He's the one you're looking up to cuz his papes, his dough
He's a thug, but only because you gave him the name
He says a couple curse words, couple stakes in the game
He's a militant mastermind, because he has a mind to be different, asinine inference
Am I an idiot for being his friend?
Not if I'm the genius who puts seeds in his head
Gives the need to pretend
Then feeds him the flesh
So he's stuck on being something he's not-means to an end?
Nah, there is no means and there is no end
In fact there is no me and there is no friend"
The diverse production is handled by Giano, Symbolyc One, Sinuous, The Cratez, Ben B, and Major. "Salute" and "In Hindsight" are ambient rock similar to the xx; "Fantastic" is club rap complete with snapping snares and whistling synths; "Faux Interlude" is backpack rap with thwapping drums and horn stabs. The remix of "Society Conscience" adds strings and piano to the mix. "We Need"and "Prelude to A Love Song" go the R&B route, and "Spirit Vs. Flesh" mix of live instruments is reminiscent of the Roots.
Giano is accompanied on the mic by Sivion, Sinuous, BenEvol and Eric Cross. BenEvol and Eric Cross offer pretty straightforward Christian rap on "No More," while Sivion and Sinuous hold their own with Giano on "Spirit Vs. Flesh" and "Prelude to A Love Song."
While the more explicitly Christian songs are a genuine expression of Giano's faith that will no doubt be appreciated by the faithful, it was the more ambiguous tracks that got my attention. I'm not religious and not into Christian rap, but I still found a lot to like about this album. On songs like "Spirit Vs. Flesh," "Society Conscience," and "Faux Interlude," Giano proves himself to be a skilled rapper who is constantly challenging himself and his listeners to challenge their beliefs and strive to be better people. Giano is clearly someone for whom faith is a path to being a better person, not an end. He doesn't assume he has it all figured out, or that his quest for righteousness ended when he found God. "B Sides and Remixes Vol. 2" is further proof of Giano's dedication to both hip-hop and his faith.
Music Vibes: 6.5 of 10 Lyric Vibes: 6.5 of 10 TOTAL Vibes: 6.5 of 10
Originally posted: April 17th, 2012
source: www.RapReviews.com