Chief :: Shadows Collision
:: Feelin' Music
as reviewed by Patrick Taylor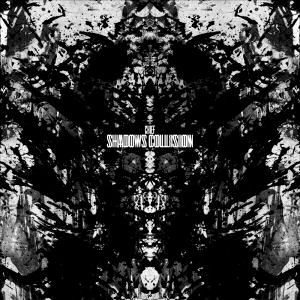 "Shadows Collision" is my first exposure to Swiss beatmaker Chief, but it is by no means his first project. He's released several beat albums, produced tracks for Blu, Co$$, John Robinson, Kissey Asplund, Aloe Blacc, Dynas, Les Nubians, Just Brea, Sene, and Abstract Rude, and released an album with Canadian rapper Moka Only. "Shadows Collision" collects three digital EPs into one vinyl or digital collection.
This album is also my introduction to Swiss hip-hop. In some respects, Switzerland gets a bad rap. As Orson Welles' character said in "The Third Man," " In Switzerland they had brotherly love. They had 500 years of democracy and peace, and what did that produce? The cuckoo clock." Can a country that is most notable for its breathtaking natural beauty, cheese, and banking produce convincing hip-hop?
Chief makes the case for Swiss hip-hop over 22 tracks. The eight songs of Chapter 1 all straddle the line between hip-hop and electronic music. Chief has some of Madlib's glitchy funkiness, combined with J Dilla's crisp drums and sample-flipping skills. This is combined with a heavy electronica influence. The end result resembles the spacy funk of Flying Lotus, complete with slightly off-kilter beats. He also throws in some bass wobbles for good measure.
Chapter 2 continues on the same trajectory, but smooths things out on a soulful tip. It includes collaborations with Dehab, Ghostape, and Flex Fab, and sees Chief incorporating neo soul and bossa nova elements into his musical stew. The similarities to Flying Lotus are even more pronounced.
Chapter 3 starts off with "Another Brazillian Beat," before going in a loopier direction. "Fuck Chief" is a psychedelic groove, "Stay Puft" throws in some video game sound effects, and "Not One Friend" turns an acoustic guitar sample into a droning beat. The album ends with "Jacky Fire," which has a beat that is so off that it threatens to fall apart.
The biggest knock you could give "Shadows Collision" is that it sounds too much like its influences. This album could easily be mistaken for Flying Lotus, although Chief doesn't quite manage to reach the same intricate heights that FlyLo does. You could also argue that sounding like an incredible artist is a pretty good problem to have, especially since it isn't a sound that many other artists are experimenting with. While "Shadows Collision" may not be the most innovative work, it does manage to supply 55 minutes of trippy hip-hop, making it worth tracking down.
Music Vibes: 7 of 10 Lyric Vibes: n/a of 10 TOTAL Vibes: 7 of 10
Originally posted: November 27th, 2012
source: www.RapReviews.com