Square Enix have been busy of late, with a slew of announcements and updates dropping over June's E3 weekend from the legendary Japanese game developers. Through this article we take a look at the main titles coming from Square Enix in 2021 and 2022. Make sure you don't miss them out!
Final Fantasy Pixel
First up is a special treat for older and retro gamers in the form of Square Enix's announcement about the new Final Fantasy Pixel series. This surprising move from the studio is in direct response to a common critique levelled at their series of Final Fantasy mobile remasters that have been steadily released over the past decade. Some fans lamented the design choices on display in those remasters, from altering the graphics and music, to re-making the game in 3D, as in the case of Final Fantasy 3. Fans have been calling for a purer re-release of these games, bringing the original NES and SNES versions to mobile and PC with minimal changes. This is precisely what the Final Fantasy Pixel project intends to do. Fans can expect the first 3 games, Final Fantasy I, II & III, to be released in the Pixel edition at the end of July. Games IV, V and VI will promptly follow later in the year. These titles will have all the original art, sounds and control systems of the classic titles.
Final Fantasy: The First Soldier
Joining these is an all-new spin-off of Final Fantasy VII, a game widely considered to be one of the greatest titles of the 90s. Titled Final Fantasy VII: The First Soldier, it represents an interesting departure for the studio, taking their most beloved intellectual property and recasting it in the mold of a battle royale arena game, as exemplified by titles like Fortnite and PUBG. Square Enix is following in the footsteps of major studios like Activision, with their Call of Duty Spin-off Warzone, and 343 Studio's new Halo multiplayer spin-off, in trying their hand at this immensely popular game genre. The First Soldier is a prequel to the events of Final Fantasy VII and places you as one of 75 players on a large battlefield, with the objective being to eliminate all opposition and survive to the end of the round. In much the same way as other battle royale titles, the game map will shrink as the round progresses in order to funnel players into an increasingly competitive arena. The gameplay has been described as an action-shooter with RPG elements and we can expect to see many of the spells and applications of material from the original game making an appearance in one form or another.
Strange of Paradise: Final Fantasy Origin
Square had one extra Final Fantasy announcement at E3: an all-new game titled Stranger of Paradise: Final Fantasy Origin, in development with Ninja Gaiden developers Team Ninja. This game, an action based RPG set in the distant past of the FF universe, is pitched to be an origin story for the entire franchise, and will place players in charge of three characters named Jed, Ash and Jack, who are on a quest to defeat a malevolent knight named Chaos. This game is set for release at some stage in 2022.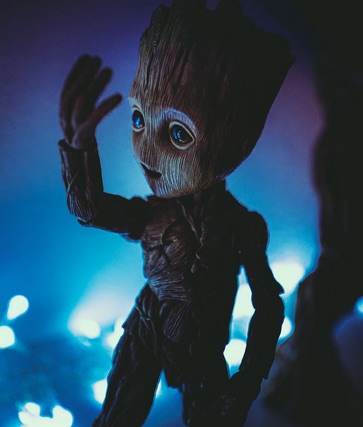 Marvel
Also on display was some much welcomed Marvel Cinematic Universe love with several new announcements in Square's ongoing collaboration with the blockbuster franchise. First we have a Guardians of the Galaxy action-adventure title that will put you in control of Star-Lord, in development by Eidos Montreal that is set for release in October 2021. Last year's Marvel Avengers title will also see some fresh DLC coming this year, including a Black Panther themed pack named War for Wakanda. Speaking of the multi-media phenomenon of Black Panther, Square also teased an all-new Black Panther game, which we can expect to see the light of day at some stage in 2022.