Walkout songs are a huge part of sporting culture, especially in those situations where competitors are going man on man or one person up against an entire team. Boxers, MMA fighters, baseball players, and even League of Legends Esports teams are famous for their walkout music, tracks that get the crowd, and the competitors, pumped for the spectacle that is about to happen.
Unsurprisingly, rap music features pretty heavily in sporting walkout songs. While they do range from Chris Eubank Jr's Tina Turner hit "Simply the Best" to Connor Mcgregor hat tip to his Irish roots by the way of by Sinéad O'Connor and The Chieftains, a lot of sports stars reach for the rap greats when it comes to making their grand entrance.
In this article, we'll be looking at five of the best rap walkout songs and which sports stars used them to get the crowd on its feet.
1 – Mike Tyson: "Road To Glory" by 2Pac
Iron Mike will go down as one of boxing's greatest fighters, despite, in this case literally, becoming a cartoon of himself in his later years. So it makes sense that he combined with rap royalty to come up with one of the best walkout songs of all time.
2Pac actually wrote"Road To Glory" specifically for Mike Tyson, as they were close friends, and Tyson chose to use it as his walkout music for his infamous 1996 fight with British heavyweight champion Frank Bruno.
It's bad enough having Iron Mike coming straight for you, even worse to have 2Pac in your ears, narrating the beating you're about to get: "Throw your hands up, Mr Bruno, ride/Big Mike Tyson 'bout to brutalize that ass tonight".
2 – Floyd Mayweather: "Ima Boss" by Meek Mill ft. Rick Ross
It's difficult to find another rapper with the intensity of Meek Mill, which is why his music makes such a great combo with one of the world's famously focussed boxers, Floyd Mayweather. Mayweather chose Ima Boss as the soundtrack to his legendary matchup with UFC legend Connor McGregor and even released a "Hard Work & Dedication" playlist featuring it.
The track was the perfect background to the standoff between UFC and boxing greats and, let's face it, you can't get better than a walkout track whose lyrics name drop you personally: "At the fight we watchin' Floyd we on the floor".
3 – Frankie Edgar: "Kick in the Door" by Notorious B.I.G.
The UFC has a well-deserved reputation as a competition that triggers passions, appealing as it does to a wide audience, from hardcore fight fans to casual poker players, so it should come as no surprise that former UFC Lightweight Champion Frankie Edgar chooses to swagger out of the dugout to the track by the crown prince of rap himself, Notorious B.I.G.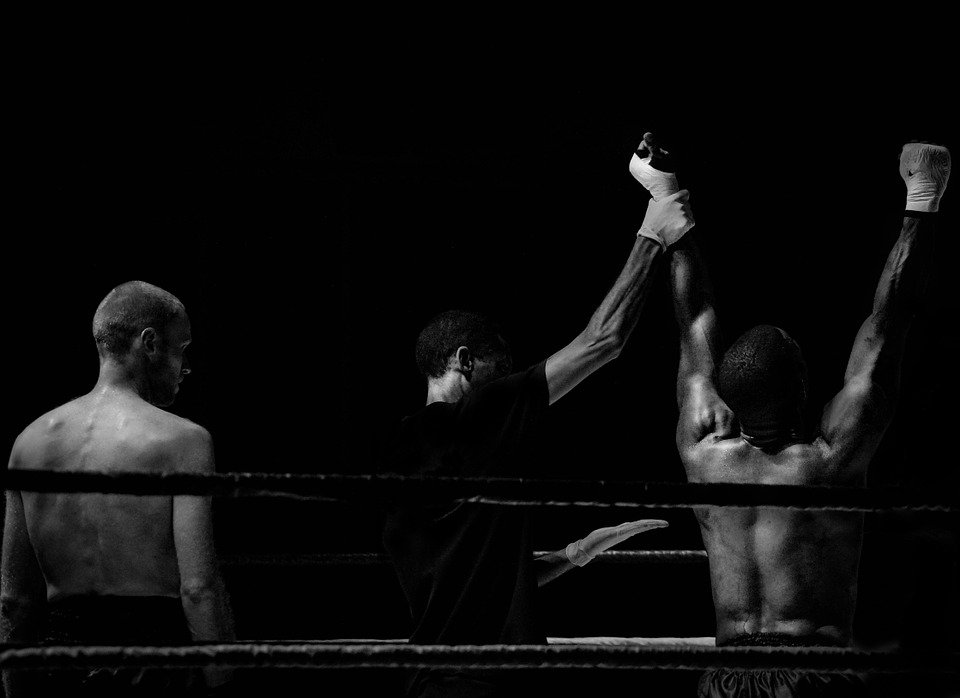 There's nothing quite like seeing the crowd on their feet, roaring the chorus of "Kick in the Door" as the big-hearted New Jersey fighter gets in the ring.
4 – Ronald Torreyes: "I Wish" by Skee-Lo
Let's step away from the ring and set our way back machine to 1995 for this next one. When Ronald Torreyes, an infielder for the Yankees, steps up to the plate he does so to a rather unintentionally person set of lyrics.
Skee-Lo was bemoaning his own 5-foot-8 when he wrote "I was a little bit taller, I wish I was a baller" but Torreyes, who is exactly the same hight, is completely owning it. It might not be the song to put the fear into the other team, but it certainly gets the crowd nodding.
5 – Chuck Liddell: "It's Dark and Hell Is Hot" by DMX
Big Chuck had a reputation as a gravelly aggressive fighter, which means he pairs nicely with DMX's gravelly aggressive track from his album of the same name. It's Dark and Hell Is Hot made DMX a nationwide name in the rap game and this track is as hard-faced and threatening as Liddell himself.