Gone are the days of discs, vinyl, and cassettes. So too are those where you had to splurge on digital downloads. Now you can simply subscribe to a streaming service and have all the music you'll ever need for a single monthly fee.
Of course, there are a lot of different options to choose from. And while most of them have more similarities than differences, some offer features that appeal to users with specific interests. If yours is rap music, then the following guide will help you determine which music streaming service is best for your tastes.
TIDAL
Being famously part-owned by Jay Z, it should come as no surprise that TIDAL is popular among hip- hop and R&B listeners. The high-fidelity platform provides excellent variety, even beyond its standout urban names. It's also the only "major" streaming service offering lossless audio with sound performance far above that of any CD.
Now home to over 60 million tracks, TIDAL comes with several payment tiers in exchange for specific quality levels. The Premium plan uses the same 320kbps bitrate as the competition, while a pricier HiFi plan ups that number to 1,411kps of lossless FLAC – just make sure you have a sturdy connection.
The Good
● Support for Dolby Atmos surround mixes
● Variety of video content and live streams
● Rich content with profiles and record reviews
● Clean and consistent user interface
The Bad
● Web player can be clunky
● Smaller catalog than some competitors
● Most high-res tracks require a specialized decoder
Spotify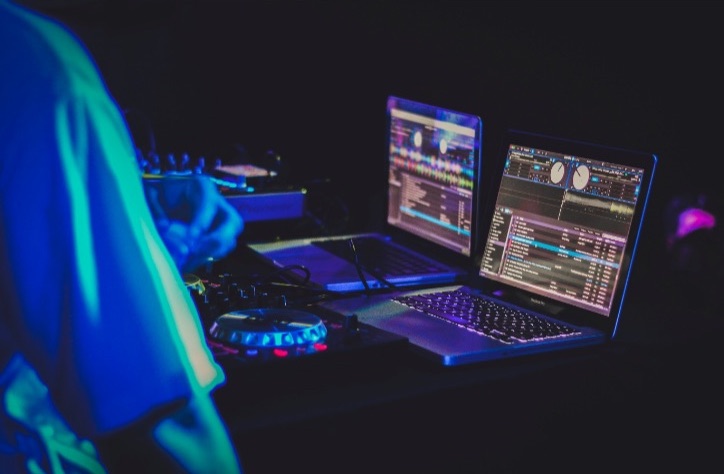 Widely regarded as the best overall music streaming service, Spotify is well-known and loved by millions. It doesn't offer anything particularly unique for hip-hop fans outside of its massive library. However, the easy-to-use interface and wide range of features make it worthy of a top spot on the list.
Great device compatibility keeps Spotify streaming smoothly and steadily on your smartphone, tablet and laptop. The free tier is best in class, allowing you to play music without even providing payment information. Whether you're relieving some study stress, preparing for a workout or hosting a house party, Spotify is a great way to go.
The Good
● Spotify Connect makes it easy to pair with wireless speakers
● Intuitive playlist builder with offline sync
● Provides alerts for new releases
● Impressive free version
The Bad
● Advertisements in the free tier can be annoying
● Prevalence of unoriginal music
● Their catalog could do with some cleaning up
Apple Music
If you plan on streaming your rap songs through an iPhone, then Apple Music is naturally going to be your first choice. And rightfully so, as it's an ideal companion for Apple products. For example, you'll need the service to summon music on your Apple HomePod using your voice.
It's also the best option for the iPod, which still makes for a surprisingly good music player. Apple Music offers tons of expertly-curated playlists, and each major album is graced with a well-written description that details its history and provides some interesting facts. That said, it tends to lack the robust sharing options of Spotify and other competitors.
The Good
● Combines with your iTunes library
● Humans and robot algorithms help you find suitable new music
● Integration with Siri and other Apple products
● Excellent user interface design
The Bad
● Android version can feel unfinished
● Incompatible with older iPods
YouTube Music
Now the aforementioned service's direct competitor, Google's music streaming offering gets thrown in for free if you subscribe to YouTube Premium. Otherwise, you'll be paying about as much as you would for Apple Music or Spotify. YouTube Music has come a long way in recent months and is now capable of keeping up with the rest.
Aside from its standard library, you can also search for, stream, and even download music that's only found on YouTube. This makes it great for hip-hop heads who enjoy their rare tracks. The dark- themed interface makes for easy listening at night and stations allow for endless play based on the genre and style of the current selection.
The Good
● Access to YouTube songs and music videos
● Over 40 million tracks
● You can transfer your old Google Play Music library
The Bad
● Download system can be messy with individual tracks
● Curated playlists are limited
● Sloppy album descriptions
Honorable Mentions
While these streaming services are probably the best for any fan of rap music, there are a few more that you may be interested in trying out. This includes Pandora Premium, Amazon Music HD, Qobuz, Deezer, and Slacker Radio.
There's also SoundCloud if you want to find up-and-coming artists and rare songs that don't get uploaded to mainstream platforms. Just keep in mind that the free version isn't quite on par with something like Spotify, so you'll have to invest in a month or two to decide if it meets your needs.
So, there you have it – all the best streaming services on the internet today. What will you choose?