For those who do not understand it, auto-tune is assumed to be software used to make artists who cannot sing sound better. While this might have been true at some point in time and for specific artists, that is no longer the case. The technology is being in different ways with each artist making their own sounds. Some artists have made great use of auto-tune to create timeless masterpieces, and it is these songs that we will be looking at below.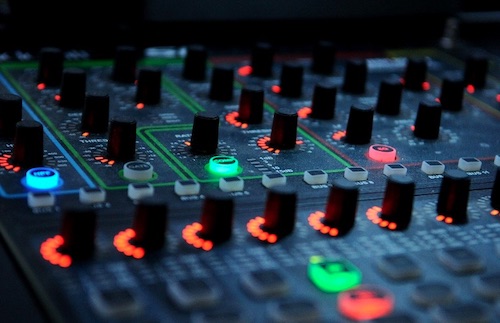 Believe by Cher
Before 1998, auto-tune was mainly used to correct pitches and keys for artists who might not have had the best recording sessions. However, it was Cher's "Believe" that showed the technology can be used as a special effect.
Although the result is phenomenal, it was added by mistake. The producer, Mark Taylor, says that he was just trying to see what auto-tune could do and how far he could stretch it. When Cher heard what he had done, she insisted that it be left in the final mix.
We can say this was the right decision because the song and its distinctive robotic, auto-tune sound became Cher's biggest hit and continues to inspire artists even today.
Buy U a Drank (Shawty Snappin') by T-Pain
This is one of the first songs that really put T-pain on the map. It is also the song that made auto- tune so heavily associated with the artist. This song was part of his second album, and it was so well received that he built other songs around the same format.
He produced the song himself and says that the use of auto-tune was an artistic choice. T-Pain did perform the song in 2014 without the use of auto-tune and it turns out he can sing! This has also been confirmed by numerous video clips of him performing different songs online.
T-Pain used auto-tune to exaggerate his voice and the robotic effect it had, but many artists use it in different ways. It is common for artists to use auto-tune software to smooth out vocals, correct keys, and ensure cleaner recordings.
This is achieved through the use of auto-tune software that also provides the necessary vocal effects for better recordings. Software such as the Auto Tune Vocal Toolkit stands out because it includes a set of plug-ins producers can use to take advantage of the power of vocal effects and auto-tune.
Disturbia by Rihanna
This song was released at a time when Rihanna was experimenting with different sounds. This can be felt in the song as it combines different vocal and auto-tune effects to create the feeling of horror and being unsettled.
The effects that caused a wobble of Rihanna's voice made the song what it is, with the song landing at number one on pop and dance charts. The song was also top 5 in numerous countries and earned the Barbados-born artist a Grammy nomination for Best Dance Recording.
We have looked at three artists who used auto-tune in different ways to achieve different effects. Cher gave us a song that we still dance to today, T-Pain propelled himself to stardom and Rihanna took us to a different world simply by adding vocal and audio effects to her hit "Disturbia".