When we think of baseball, we're so often drawn to the actual games and the typical activities associated with them.
Which MLB team will win this year's World Series? Is our favorite team going to trade for a star? How many games will we attend? Like many fans, are we more interested in how to bet on MLB baseball? Do we prefer to actually play the game ourselves, in a recreational or more competitive league? Or are we perhaps focused on playing baseball video games?
And yet, these days, not nearly enough credit is given to how the rich history of baseball has impacted pop culture. So few sports have inspired the release of incredible books, both fiction and non-fiction. Even more importantly, no sport boasts a larger catalog of hit moves the whole family can enjoy.
You better believe this interests us. After all, think of the age we live in. Everything is so separate. Family time often falls by the wayside. Everyone's on their phone or tablet or computer. The age of families eating meals together and taking in a flick at least once per week is largely dead and gone.
Regaining that quality time is important. And we believe entertaining movies can help. That's why we've assembled our three favorite family-friendly baseball movies of all time that can still be enjoyed today, in 2022. Even if you're neither a baseball nor sports fan, trust us when we say these movies are heartwarming enough to bring the whole family together for a couple of hours at a time.
The Sandlot (1993)
You've no doubt heard of The Sandlot before, as it's one of the most iconic family-friendly sports movies ever to come out of Hollywood.
This film follows Scotty Smalls, a newcomer to the area, and his attempt to meet friends before the summer ends. Though Scotty is at first rejected by the kids playing in the field deemed "The Sandlot," Benny Rodriquez, the top baseball player in the community, proves to be more welcoming and takes the new kid on the block under his wing.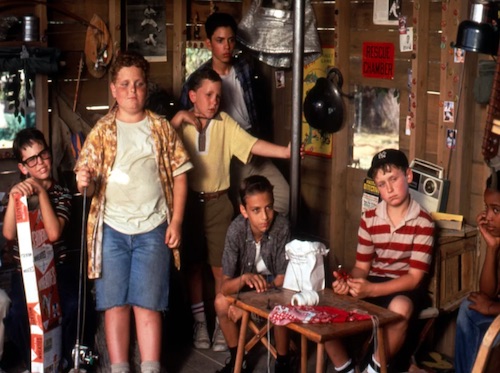 Scotty ends up getting the Sandlot squad into a gargantuan predicament during the summer when he throws a Babe Ruth-signed baseball into Mr. Mertle's junkyard. Nobody has ever gone in there because they're afraid that they'll be attacked by his security dog, which outsiders call The Beast.
We don't want to reveal any more about the film. Let's just say hilarity ensues, and family members of all ages are bound to enjoy this uplifting piece of cinema.
The Perfect Game (2010)
This true story-based movie, The Perfect Game, debuted in theaters on April 16, 2010.
In the film, a motley crew of Mexican boys from Monterrey defies all odds to advance all the way to the Little League World Series. The lads learn to play and support one another while mastering the game under the supervision of Cesar, an aspirant Major League Coach stymied by discrimination.
A movie starring Clifton Collins Jr., Cheech Marin, Jake T. Austin, Patricia Manterola and Moises Arias, The Perfect Game depicts the thrilling journey of the boys' extraordinary game, which created history in real life.
Although there aren't many mature themes, there are a few heated exchanges that can be too intense for younger viewers. Parental supervision is advised, but this will be a, ahem, home run addition to any family movie night.
Angels in the Outfield (1994)
Our final option on the list is another oldie, but it's also a goodie — even today, nearly three decades later.
Produced by Disney, Angels in the Outfield follows 11-year-old Roger, who is played by the now world-famous Joseph Gordon-Levitt, as he attempts to navigate his life as an orphan. The movie also stars Danny Glover (pictured below) as the manager of the Angels.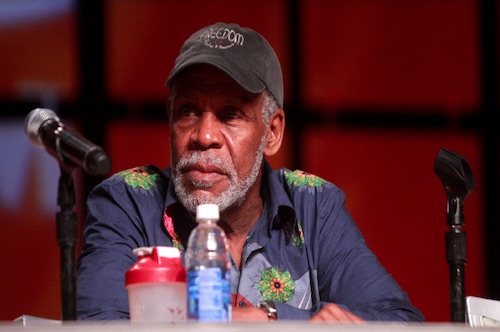 A lifelong baseball fan, Roger takes an offhand comment from his estranged dad about the Angels winning the pennant in the most literal form, and wishes for actual angels to help the Angels baseball team stop stinking so that his family can get back together.
Almost needless to say, actual angels end up answering the call. We see Roger interact with the head angel among them, affectionately known as "AL," who is played by Christopher LLoyd. Roger also ends up befriending the manager of the Angels baseball team, who becomes something of a father figure himself.
That's all we can say about this masterpiece without spoiling anything. We highly recommend it for a family movie night. It's appropriate for all ages, but believe us when we say you'll want to have tissues handy.