Deltron 3030 :: Event II
:: Bulk Recordings/Universal
as reviewed by Steve 'Flash' Juon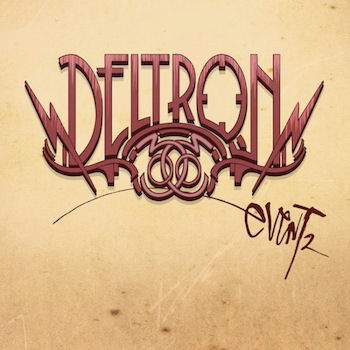 "In the year 3030, everybody wants to be an emcee
In the year 3030, everybody want to be a deejay..." - "Madness"
Del the Funky Homosapien has been ahead of his time since he debuted in the early 1990's. Time never caught up to him. In the year 2000 A.D. for most of us mortals, Del had already moved ahead to the year 3030, a dystopian era where our protagonist tried to overthrow the new world order by unleashing destructive computer viruses. Del had something in common with most sci-fi writers though that many casual observers missed - his futuristic fantasy was in fact a clever critique of modern day society. Del could rap about disenfranchisement, poverty, alienation, government surveillance, man vs. machine and racism under the guise of rapping about a place and time not our own. Strip away the thin veneer of futurism and Del's album was a middle finger not just to hip-hop mediocrity but to a broken society seemingly uninterested in its own problems.
13 years later Del has returned with "Event II" and reunited with Dan the Automator on production and Kid Koala on DJ to recapture that vibe. Del is still ahead of his time, but Anno Domini caught up slightly as it's only 3040 in the future sequel. Various accounts though suggest Del was working on this album as far back as 2004 and that parts of the album had been completed in 2008. Intentionally or not this turned into a running joke - every time Del announced "the album will be out this year" one could assume he was (A.) pulling out collective legs or (B.) stuck in a Dr. Dre-esque trap of pursuing perfection with no end game in sight. Both may have been true at various points but there's no question of his commitment any more when the album is right here in front of us.
"In a land so scandalous and grand
Even the President got his hand in the contraband
They done controlled the band of information
Leading the education to our brainwaves pulsating
They said 'Fuck the environment!'
For so long the environment said 'Fuck y'all!'
Okay - now we in the Cobra Clutch
once the planet fold up and blow up
You know what? Mother Nature
must have saved us, cause look we still stayed here
But much was lost, we lost touch with the source
To get back, there was a hero jet black..."
There's little doubt on "City Rising From the Ashes" that Del is that hero. While the video shows human beings dressed up like Tusken Raiders wandering around a barren landscape littered with metal artifacts on a quest to rediscover nature, there's even less doubt this time that Del has laser sights pointed at us. You can call it the year 3040 if you want to, but he's talking about the here and now. We are the ones who disconnected ourselves from nature, polluted it with reckless abandon, and then presumed our concrete jungle was somehow superior. Del also recognizes the high expectations in following what's now hailed as a rap classic: "Just so y'all can understand/I've got a legacy to chase - live up to fam."
The opening of the album is narrated by Joseph Gordon-Levitt - and he's just the tip of the iceberg for a wide and eclectic range of guest contributors to make their presence felt. Some collaborations feel obvious and overdue - Del rapping with revolutionary anarchist Zach De La Rocha on the aptly named "Melding of the Minds" - for example. Given there were no cameos from the Hieroglyphics the last time, Casual's appearance "What Is This Loneliness" makes perfect sense - as does the return of his old 3030 and Gorillaz friend Damon Albarn. Other appearances are more surprising. Horror movie star Mary Elizabeth Winstead (think "Final Destination 3" and "Black Christmas") adds vocals to "The Agony." SNL comedy rappers The Lonely Island rap like grumpy old farts on "Back in the Day." The one you DEFINITELY didn't see coming is celebrity chef David Chang on "The Future of Food," though thankfully he doesn't try to rap. (Had Eddie Huang gotten that spot, I'd have been in favor of him busting a rhyme.)
Teren Delvon Jones is wrestling his own ghost throughout this album, and at times that spirit seems to have him in a Cobra Clutch of its own. "Do You Remember" is symptomatic of his resignation to not defeating himself, where Del goes through the motions but at least admits his flaw "not to get into nostalgia but/some of those things had value." While "The Agony" was an interesting debut for Miss Winstead, she adds little to "Look Across the Sky" nor does Del, who desperately needs a cup of coffee or an energy drink to kick his mojo into gear. Thankfully he's got it together on 85% of the album, which leaves silly skits like "Lawnchair Quarterback" the album's major drawbacks. The last time around skits like "New Coke" seemed to add to the dystopian environment - this time they actually distract you from it. That said it's hard to complain much about "Event II" given Del's razor sharp wit and deft tongue skills. "The Return" sums up his place in the story well.
"Seems like a leap in time back to simpler days
when technological advances were minimal
Whoever survived were thrust into dimmer days
Every portion of the land decimated in a blaze
Law and order fractured attacks were center stage
The star of the show was entertained, but a bit afraid"
Music Vibes: 8 of 10 Lyric Vibes: 8 of 10 TOTAL Vibes: 8 of 10
Originally posted: October 8th, 2013
source: www.RapReviews.com