"Don't ever ask a real DJ who Da Beatminerz are," a friend told me as I was preparing for my interview with the duo. For whoever isn't a real DJ, though, Da Beatminerz—Brooklyn-bred brothers DJ Evil Dee and Mr. Walt—have already established a reputation as one of the best production duos in hip-hop history. Making a name for themselves during hip-hop's golden age of the mid-90s, they contributed their gritty, dusty sound to classic LPs such as Smif-n-Wesson's "Dah Shinin'" and Black Moon's "Enta Da Stage." Their collaboration list is too long to get into—but making a long story short, whether it be an underground mainstay like Wordsworth or a global star like Busta Rhymes, there's most likely seven degrees or less between them and your favorite rappers.
The duo released their new LP "Fully Loaded w/ Statik" this year. While Mr. Walt was in bed ill, Evil Dee kicked it with RapReviews.com to talk about hip-hop's origins, the group's extensive resume, and the lost art DJing.
---
William Ketchum III: What's your instrument of choice, as far as production equipment?
DJ Evil Dee: The EMU SB1200. It makes the samples sound grittier and harder, it's an old analog sampler from the 80s.
WK3: You've said hip-hop's gotten away from its boom bap sound. Why do you think this is?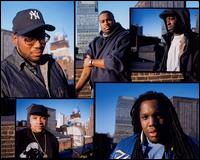 "You're straying away from hip-hop, hip-hop is two turntables and a microphone."
Dee: Because, a lot of people are trying to not use the samples, they're trying to come and just use keyboards. When you do that, you're kind of losing the soul, because a lot of these cats using keyboards do not know how to play keyboards. You're straying away from hip-hop, hip-hop is two turntables and a microphone. Sampling is the DJ taking two records back and forth; when you take that out, it's becoming R&B.
WK3: Why do you think that it's gotten away from that?
Dee: Because, a lot of people don't want to pay to clear the sample. At the same time, a lot of people are like, "Oh well, when you're sampling someone's record, you're just taking it." That's what happened. When you try to go away from the formula, it doesn't work, as you can see—no matter where you look, when someone cries about not getting a sample, it goes back to sampling again.
WK3: Do you think it'll ever get back?
Dee: Yeah it will; it's getting back there now. Common's "The Corner" is a boom bap record. One thing I tell cats is that it's messed up, because Beyonce has more boom bap in her "Crazy In Love" record than most hip-hop artists have on their records. Amerie's joint is a boom bap record, and a lot of hip-hop records don't have that right now. What Jay Dee's doing is boom bap, what Madlib's doing is boom bap, what 9th Wonder is doing is boom bap, what Premier is doing is boom bap. Pete Rock is still here with the boom bap. It's slowly but surely coming around.
WK3: You guys really use the boom bap sound a lot on the new album. How do you keep your artistic integrity while keeping up with what's going on?
Dee: Easy: you don't become influenced. A lot of people are easily influenced what's around them. A lot of people aren't leaders, they're followers. You don't wake up in the morning having to be reminded your name; you know your name already, so the same thing has to go with your identity and your sound. You know what your sound is, and if you believe your sound is dope, stay true to it. A lot of people are on the paper chase, they're in it for the money. I do it for the love, I do it for the respect. When you do it for the love and respect, everything else comes.
WK3: You guys have a really extensive career already. What would you say is your crowning achievement so far?
Dee: The best thing that ever happened to me hip-hop-wise was me walking outside my house and cats telling me my joint is hot. By me influencing people like that, that's so dope. Being able to go to Japan and walk down the block and get treated like I was a prince; it's crazy, they love hip-hop. Everywhere I go out in the world, people know me because of hip-hop, because of something that I do, whether I get paid for it or not. And also, being a record collector and being able to go around the world and collect different records. That's hot. Being able to make beats anywhere in the world. I've achieved a lot of things, but the best thing is just when you're walking down the block, and that one cat walks up to you like, "Yo, your record is dope." To me, that's the hottest thing, because it shows that I'm still here and doing something right.
WK3: You've been DJing through a couple decades What do you think of DJing now, as opposed to DJing when you guys were getting into it?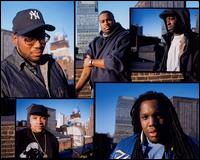 "I was DJing since the 70s, since I was about seven years old…"
Dee: I was DJing since the 70s, since I was about seven years old, and my brother Mr. Walt used to be doing it since age 10. The difference now is, back then, DJs were breaking records, showing their art form. Nowadays, a lot of DJs have become robots and record players. You're a robot because you follow behind the next man, because he's playing the record you're going to play too. If it's not on the radio, you aren't going to touch it. They're not cutting and scratching no more, they're just playing records.
Me, I get busy. I do parties—I can make people dance, because I rock the party stuff, but I also slip that underground record in there. You find yourself dancing to a Jaylib record or a Madlib record, and you don't notice it, because by the time you notice it, Beyonce is on. A DJ can play any record and make it fit his format. You have DJs, and you have the other DJs who are damn jerks. My whole thing is, I'm a DJ—I can do the turntablist thing, I can rock the radio, I can rock a party, and I can DJ behind Buckshot. It's all about being able to adapt to any world. A lot of DJs don't have an identity. How many times have you listened to the radio, and you listened to the mixed show, and you hear the same records they're playing on the radio? I thought the mixed show was to break records?
It's ill because a lot of people are like, "Oh, you've got the CD DJs and the laptop DJs." You don't have to be a DJ to use that stuff. I use CD-Js, which are the Pioneer CD turntables. But I'll cut and scratch just like I'm rocking on turntables; you won't know the difference unless you're watching me, and even if you're watching me, if you just glance, you'll swear I'm on turntables because my hands are moving back and forth. Even when I'm making beats, I'm a DJ, because I'm sitting there chopping up the records and cutting up the records and where they're supposed to go. I will always be a DJ, no matter what I do in music. But a lot of cats, it's just messed up right now. The game is really that bad.
WK3: It's funny that you said that you can have 'em dancing to Madlib or Beyonce. A lot of people are based in underground hip-hop so badly, they shun off other types of music.
Dee: (sighs) You can't do that. I tell cats, I listen to everything. Pharrell's like that. He'll tell you when the Brittney Spears album is coming out, then he'll tell you, "Yeah, I just bought Madvillan too." If you're into hip-hop, you listen to every type of music. I can rock a party and make them dance to anything. It's just like radio. Let's say for instance, I wanted to make MF DOOM the biggest rapper in the world: all I have to do is keep playing it, and eventually people will be like, "Yo, he's dope." That's what radio does—radio programs us to like records we don't like.
I do a DJ tour every year, where I tour around the world DJing. If I did that tour and only listened to one type of music, I'd be assed out. That's why I get a lot of DJ gigs; I get the DJ gigs that people go (imitates a gasp) about. I'm DJing in Japan during a whole tour, and I can't even DJ on my block. Everybody knows DJ Clue, but Clue can't tour like I tour when it comes to DJing. He can't rock a party like I rock a party. So what he sells madd mixtapes—he only sells them in the United States. I'm selling outside the United States. It's a bigger world than just the United States.
WK3: You guys have worked with everyone from Eminem to Rass Kass, from De Le Soul to Flipmode Squad. What would you say is one of the most unique studio experiences that stuck out for you?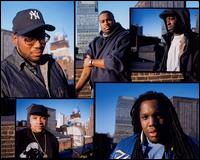 "…one of the dopest cats I've ever worked in the studio with was Sadat X."
Dee: Wow, there's so much. I'm going to tell you like this: one of the dopest cats I've ever worked in the studio with was Sadat X. Sadat X comes in, goes to the mic, puts it to his mouth, spits, and he's out. I think right now, one of the most funniest dudes I've ever worked with is Sean Price. Sean Price is crazy. He'll laugh you in stitches in the studio.
One thing I tell people is that a lot of things happen in the studio, but it's a lot of things I can't talk about. I've seen some crazy shit in the studio. I've seen people do crack in the studio, then go up to the mic and do what they've got to do. And just for the record, it wasn't a rapper. It's crazy, man.
WK3: But being in the game as long as you have, you've probably seen everything.
Dee: I've seen crazy stuff. And I tell people that I see it, but I'm like, "I'm blind, I'm leaving." Now my studio is in my house. I finally said, "You know what, let me put this money into my house now, because I've been putting too much money into other studios." Now, everything is square, because it's at my house. Not a lot of action going on (laughs). I don't even allow weed smoking in my house, it's just square now. You know what I mean? It's square.
WK3: (laughs) Does that make them uncomfortable? Do they still do well?
Dee: You know what it is? The studio game went from being personal to impersonal. A lot of studios went out of business because everybody has Pro Tools now. A lot of the cats that I deal with don't smoke, Wordsworth doesn't smoke. A lot of the cats who do smoke, they smoke before they come into my house. People come in and have a good time, the Henney's still poured; when a weed dude comes by, you've just got to go outside and smoke it. You can't do no crack around me, 'cause I'll kill you (laughs). It's just that now, since it's in my house, you might see my cat run across the room, that's about it.
WK3: This album has a really crazy guest list, and your history in the game is deep. How many more collaborations did you do for the album that didn't make the cut?
Dee: Believe it or not, all the stuff that we did made the album. That was a first, that had never happened with me. I was happy about that, that was a good sign that we were headed in the right direction.
WK3: You have numerous tracks with Wordsworth, tell me about your chemistry.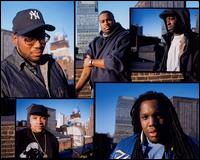 "If I wasn't DJing for my group Black Moon, I'd be DJing for Last Emperor."
Dee: Wordsworth is like my brother right there. Everybody on the album, we've got chemistry with. Wordsworth, and Last Emperor too. If I wasn't DJing for my group Black Moon, I'd be DJing for Last Emperor. Wordsworth and Last Emperor, those are my dogs right there. Matter of fact, we're coming with a Beatminerz/Last Emperor album. We're coming out with a Beatminerz/KRS-One album also. I think we're working out a Beatminerz/Wordsworth album too.
WK3: What's good with Boot Camp Clik?
Dee: That's the beginnings right there. Buckshot's doing the 9th Wonder album, and I'm doing the Beatminerz album, but after my birthday—May 24—we're going to sit down and plan the next Black Moon album. Me and Buckshot could be on different sides of the earth, but Black Moon is forever. He'll tell you the same thing. That's how I started in this game, and that's how I'm leaving the game.
WK3: You've already made a huge stamp on hip-hop with Black Moon, and by producing for some of the greatest hip-hop albums of all time. What would you is there still left to do?
Dee: You know what's still left to do? To bring the game back where it's supposed to be. And to be honest, me as one man can't do that, but I can sure put the formula in. I can't do that as one man, because that's a mission for everybody, but as long as I'm here, I'm going to stay true to what I do. I'm also still happy to be in this game, because there are a lot of people that came in the game with me that ain't here. But hopefully, people will start getting creative again. Once that starts, that's the battery in the back right there, that'll be hot. I'm happy to be here, I'm happy that people still like my stuff. They could've thrown me out a long time ago.