The purpose of this article is to fix data errors, specifically relating to rap album release dates, which have continued to be misquoted and left incorrect for decades. It will also shed light on the early years of rap and why some of these release dates are wrong in the first place.
FACT 1: Records were released on Tuesdays in the United States
While there is speculation over when the exact date is that this became protocol, a valid explanation as to why this came to fruition is the weekly charts published by industry publication Billboard magazine. Billboard is published on Saturdays in the United States and has been since at least January 3rd, 1920, but before the 1980s, record release dates were often vague and attributed to whenever a local record store received their delivery:
"We decided to level the playing field back in the mid-80s," Joe McFadden, senior vice-president of sales and field marketing at Capitol Records, informed me. "Records used to come out 'the week of,' and retailers would sell it when they got it." This created some serious discrepancies; stores that were more remote geographically, or that had a longer distribution chain, would get the music much later. So the labels settled on Tuesdays as a universal release date. "We were trying to avoid anyone breaking the street date," McFadden said. "We figured if people got the product on Monday, they could sell it on Tuesday. And even if distributors got it on Friday, they couldn't get it on sale in stores over the weekend." This also had the advantage of getting people to visit the record store on a steady schedule–although recently, rush releases of leaked records have been on other days. And McFadden confided, "There have been backroom conversations among labels recently about moving the street date to Friday."

Excerpted from the 2006 book Is Tiny Dancer Really Elton's Little John?: Music's Most Enduring Mysteries, Myths, and Rumors Revealed, published by Three Rivers Press, written by Gavin Edwards.
Therefore, if a record released on January 14th, 1986 (a Tuesday), it wouldn't chart until the following week's issue of Billboard – dated January 25th, 1986 (Saturday).
FACT 2: Records were released on Mondays in the United Kingdom
From August 3, 1969 until July 5, 2015 the chart week ran from Sunday to Saturday, aligning with new releases dropping on a Monday, therefore allowing for a full week of sales. From 2015 onwards, the charts run Friday to Thursday to accommodate for the new Global Release Day strategy whereby there is one international release date for new music – Friday. The equivalent of the American Black Singles and Black Albums charts – Official Hip Hop and R&B charts – only has online data from October 9th, 1994 onwards. Therefore, British data is less useful for checking rap albums from the 1980s, but may prove useful later.
FACT 3: Singles usually release before albums
It's rare for an artist to put out an LP first and then start releasing singles designed for radio air-play after. Singles, as a rule of thumb are the focus, usually with a video alongside them. If a release date for an album is dated months before the singles have even charted, it's potentially incorrect.
FACT 4: Billboard and Official Charts are the two reliable sources
After blindly updating a release date for N.W.A.'s "Straight Outta Compton" from RIAA's database and being corrected by respected rap historian Dart Adams, I started questioning other so-called trusted sources. Publications like Rolling Stone, NME, The Source, AllMusic and countless others have published articles with incorrect release dates for decades, but the official authority for declaring whether a record is "Gold" or "Platinum" should have correct data. Apparently not.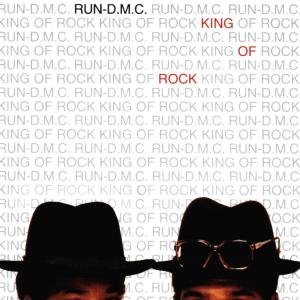 Let's take a look at Run-DMC's sophomore LP, 1985's "King of Rock". Wikipedia cites its release date as January 21, 1985 (Monday), which is either incorrect, or a vague placeholder that really means "the week of January 21, 1985". The two references on Wikipedia (as of August 25, 2020) back up the latter:
Released by Profile in January 1985, King of Rock was an immediate hit with both the public and the critics, who particularly raved about the album's heavy-metal-infused title track…

Excerpted from the 2007 book Hip-Hop All Stars: Run-DMC, published by Chelsea House Publishers, written by Louise Chipley Slavicek.

Page 82 of Billboard magazine dated February 2, 1985 includes a mini-review of King of Rock and cites all reviews are of "commercially available records". There is also an advertisement for King of Rock on page 90, so King of Rock was definitely available to purchase the week beginning January 28, 1985. The crucial piece of the puzzle here is when did the album chart on the Top Black Album Chart? Not until 4 weeks later…
Run-DMC's second album would have definitely been a big deal, confirmed in the February 9, 1985 issue of Billboard:
A REALLY IMPORTANT album: Run-D.M.C.'s "King of Rock" (Profile) is full of good musical ideas and subtly brought-off touches, but never so wrapped up in a trick that it's ever anything but really hard. Just watch it zoom up the charts.

From Billboard, dated February 9, 1985, written by Brian Chin
Early 1985 was still rap's infancy as far as mainstream success goes, so "King of Rock" took a number of weeks to reach the charts, hitting the Top Pop Albums chart at #69 and the Top Black Albums chart at #59 on February 23, 1985. The video for the song "King of Rock" hit MTV on February 20, 1985 and the single arrived on the Hot Black Singles chart at #26 on March 9, 1985. A week later it hit the UK Top 100 on March 16, 1985.
By June, the album had gone Gold. Did "King of Rock" release on January 21st? No, but it was either that week or the week after.
What we can gather from this is that if we ONLY looked at the sales data, the assumption would be "King of Rock" released on Tuesday February 12, 1985 and then charted the following week. That's not correct. There's a very good chance the Tuesday date for album releases hadn't yet come into full effect by early 1985.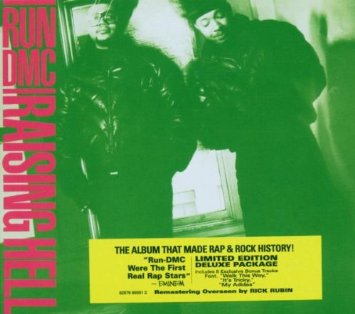 Let's look at Run-D.M.C.'s next LP, 1986's "Raising Hell". Currently, Wikipedia confirms this release date as May 15, 1986. This was a Thursday, which we can immediately flag as suspicious, but this is from the RIAA. We will return to the RIAA in subsequent weeks, because they are a source of many other rap albums that need their date correcting.
By mid-1986 the Tuesday date for new releases was very likely in effect. The hit single "My Adidas" debuted on the Top Black Singles chart at #85 on May 17, 1986 – this same issue writers Nelson George and Brian Chin both hype up the "Raising Hell" album that is imminent, but no release date is given. In fact, Billboard confirms that "Run-D.M.C. recently wrapped its new album at Secret Society" – Secret Society being a New York studio.
"PROFILE IS BREAKING initial sales records with the new Run-D.M.C. album, "Raising Hell", which hit store shelves last week. According to label chief Cory Robbins, the album's preorders exceeded 500,000 units, making it the first rap record ever to ship gold."

Excerpt from "Grass Route" on page 39 of Billboard, dated May 31, 1986.
Despite "Raising Hell" not hitting the UK Album Charts (at #41) until July 26, this quote implies that "Raising Hell" dropped on May 20, 1986 – the previous week's Tuesday. It's possible that "last week" could refer to May 27, which when you consider the album didn't hit the Top Black Album chart until June 14 (#18), reaching #59 on the Top Pop Albums chart that same week it's much more likely that a May 27 date is the one.
FACT 5: Sales numbers before 1991 aren't completely accurate
In 1991, Nielsen Soundscan took over the sales tracking of albums from Billboard. This was a key moment because prior to this, Billboard assembled its charts by collating sales data from stores across the United States, often using employee estimates rather than specific sales figures. Pre-Internet this was a long, arduous task and was obviously open to error. Stores could influence figures and subsequently, chart positions, as could record labels, so an independent body (Nielsen) was established to ensure data wasn't just accurate, but also neutrally collated.
Weekly sales periods ran Monday to Sunday, so going back to the Run-D.M.C. example:
Monday May 26 – sales tracking week begins
Tuesday May 27 – Run-D.M.C.'s "Raising Hell" drops
Sunday June 1 – sales tracking week ends
Saturday June 7 – new chart published in Billboard magazine (no sign of "Raising Hell" – which supposedly had half a million pre-orders)
Monday June 2 – sales tracking week begins
Tuesday June 3 – Run-D.M.C.'s "Raising Hell" drops
Sunday June 8 – sales tracking week ends
Saturday June 14 – new chart published in Billboard magazine ("Raising Hell" debuts")
It's worth bearing in mind that any quotes or insider knowledge from a printed magazine are going to be at least a week old (given Billboard is published weekly) so May 20 and May 27 may have been touted as when the album "hit store shelves", but sales data leans towards June 3.
In the New Year, we will analyze the rest of 1986's rap album releases