Some Sh*t You May Have Missed – 2014 Edition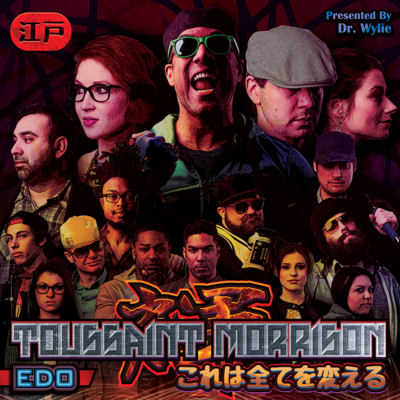 For the past few years I have openly admitted I'm a hip-hop curmudgeon who dislikes the vast majority of what I hear. This is why when it comes to the annual year-end top ten lists each of us put together for RapReviews I feel like Chandler Bing at Thanksgiving, wanting nothing to do with the festivities. That said, I've been told that my incredibly strong feelings towards hip-hop are the exact reason why I SHOULD be writing a top ten list.
Rather than ranking a bunch of albums, however, I've decided to do my second annual "Some Sh*t You May Have Missed," list. This list consists of albums I feel may have flown under the radar, but are incredibly deserving of your listening time. With 15 albums in total, I'm pretty sure you'll find something you like. If you do, please consider purchasing the album, or albums. Every dollar that goes to a good artist helps hip-hop get better.
Toussaint Morrison – Edo
Metermaids – We Brought Knives
PremRock – A Clean Well-Lighted Place
Kate Tempest – Everybody Down
Homeboy Sandman – Hallways
Lee – 16 Reasons To Buy This Album
Nova Rockafeller – Problem Child (EP)
Warren Britt – Awww, You Mad?! (EP)
Illus – Behind The Mask
Kev Sez – First Attempt at a Second Chance
Hasan Salaam – Life in Black & White
AtLas – Hieroglyphics in Crayon
C-Zar Van Gogh – Lay Up Lines (LP) / This Time Last Month (EP)
Lil Mattress – Wack On Purpose