Rap It Up
While American rappers are usually the ones who top the charts, there are amazing rappers from all over the world. American rappers, in general, are very well known, and some even come from places that might surprise you. New Jersey is usually best known for being the Garden State, for having the most outlet malls and best names in retail in a 25 square foot radius, the gorgeous resorts along the Jersey Shore, and for being the diner capital of the world. Jersey is also known for great musicians: it is home to some of the best and most loved rappers in the world!
We've made a list to guide you through all of the best rappers that come from Jersey. Maybe it will inspire you to create a new playlist!
Lauryn Hill
Born May 26, 1975, South Orange, New Jersey.
She might be a household name these days, but Lauryn Hill started off with her music as a teenager in the afternoons after school. Lauren and her high school friend Praz Michel started out their performing days under the name "Tranzlator Crew", and before long, they were joined by the one and only Wyclef Jean. While music was her first love, Lauryn did a little acting early in her career. She used the funds from these jobs to fund the band that would become The Fugees. She is not only a rapper but also an incredible singer and a philanthropist. In 1996 Lauryn started an organization called The Refugee Project, which helped underprivileged youths.
Ice T
Born February 16, 1958, Newark, New Jersey.
Ice T is arguably one of the coolest people ever. He was born in New Jersey, then moved to South Central in LA, and lived with his aunt. He says that it was that year when he became involved in inner-city life that would define his career as a rapper. Before he joined the rap world, Ice spent some time in the army before returning to LA and stepping into gang life. His less than above board earning situation funded his high life, but that wasn't enough to keep him satisfied for long. He knew his rapping was a chance at an honest living, and it was a chance he took with both hands. Ice has had a distinguished rap career but is also known for his acting. He had a recurring role in Law and Order Special Victims Unit as the street smart Finn but is also remembered for his role in Tank Girl.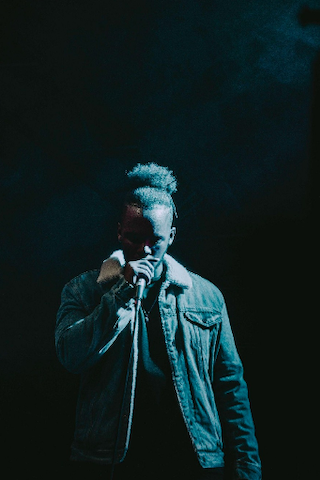 Queen Latifah
Born March 18, 1970, Newark, New Jersey.
While she is known as Queen Latifah, her birth name is Dana Elaine Owens. Many rap fans credit Queen Latifah and her career for paving the way for a group of female rappers who otherwise might not have made it as far as they have. The genre had long been something of a boys club, but Latifah put an end to all that. Her career began while she was still in high school. She was a member of the all-female rap group Ladies Fresh. At 18, she got her first record deal from Tommy Boy Records. Latifah was influenced by many different styles of music, including soul, reggae, dance, and of course, other rap. After signing with Motown Records later in her career, Latifah released the song that defined her career: 'U.N.I.T.Y.' The track's feminist themes and firm stance on violence against women earned her her first Grammy. Not one to be boxed in, Latifah also went on to be an incredible actress on the big and small screen.
Redman
Born April 17, 1970, Newark, New Jersey.
This rapper had a challenging start in life. His high school was a place he loved, but unfortunately, due to poor performance, he was expelled at the age of sixteen. He went back home to live with his mother, but that was also a challenge as he was kicked out soon after for selling cocaine. He became an MC/DJ under the name Kut-Killa and later with the group Lords of the Underground, which is how he got his big break. 1990 would see him make his musical debut on EPMD's album, Business As Usual. Two years later, he would release his first solo album, Whut? Thee Album. In total, he has released twelve studio albums.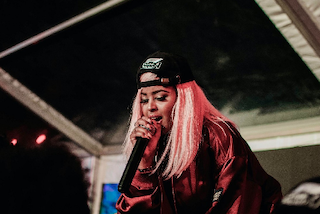 Naughty By Nature
This trio from East Orange, New Jersey, was originally called The New Style. They would bust out in rap songs when their high school classes became too dull to handle. It was clear that they were natural performers from a young age. Kay Gee, Treach, and Vinnie had their first big hit with 'OPP' in 1990. They sampled the famous Jackson Five's hit 'ABC'. The song would later go double platinum. They're probably one of the most famous groups in rap history, and with good reason. You'd be hard-pressed to find anyone (of a certain age) who doesn't remember 'Hip Hop Hooray'.
Justina Valentine
Born 14 February 1987, Passaic County, New Jersey.
It was clear that Justina was musically inclined from a young age. She grew up in a musically gifted family and always loved dance and hip hop. In 2006 she began to record her own music. She found her following on YouTube in 2012 when she released her mixtape, Route 80. Her debut full-length album, Valentine, came in at number 38 on the iTunes R&B charts in 2013, and her second album, Red Velvet, came out the following year. She would go on to feature on MTV's The Challenge for two seasons and is still recording music today.
Wrap Up
As you can see, some of the best and most famous rappers in history come from New Jersey! It's clearly an environment that fosters greatness, so keep your eyes on the Garden State to see who appears on the charts next! We bet it'll be someone great.