Rap and hip-hop scenes are widely popular among the young generation, including students. Many talented new artists pop up constantly. And the already established musicians dominate charts with new releases.
To understand who new rap icons are for students, we evaluate several factors. Of course, those are a number of streams, media appearances, and social media mentions. But also, it is important to see what artists are writing about in their academic papers.
There is no exact data or research on this yet. But the partnership with qualified paper writers at WritePaper gave us some insights into this. The experts often help students with all types of academic papers on lyrics, messages, or metaphors in modern and classic rap songs. Like any other part of contemporary culture, it is explored in academia. So it is not a surprise that some names are being mentioned in essays, research papers, and thesis.
YoungBoy Never Broke Again
This talented rapper is only 21 years old, but he is one of the top-streamed already. Not only does he have a unique musical approach he's also incredibly steady with the number of releases. Only in 2020, he dropped four incredible solo projects. His lyrics speak about exploring life, being in love, fighting enemies, and living with trauma which touches a lot of the young generation.
In a way, his music is truly connected to the people. So it is not a surprise that a lot of students tune in.
Saweetie
Saweetie is a relatively new artist that's gaining more and more attention now. She started by sharing her music on social media, and in 2018, she released her debut song. Since then, Saweetie has been working on music and dropping hits regularly.
And her songs like Best Friend and My Type are hugely loved on social media, primarily on Tik Tok. She is smart, talented, and has amazing flow. So her upcoming album "Pretty Bitch Music" is probably going to be a major success.
DaBaby
DaBaby is often named controversial, but he only grows bigger each year with new releases and powerful messages. He is recognized as one of the best in the industry today. In the beginning, he did mixtapes and his debut album came out in 2019.
Immediately it gained a lot of positive feedback. His second and third albums also went to the top. DaBaby is known for many exciting collaboration projects with other artists, like Megan Thee Stallion, for example.
Tyler, the Creator
This name is well-known even among those who are not deeply invested in the rap scene. Although, there is some debate about him evolving away from hip-hop into a more mainstream sound. But the album "IGOR" of 2019 showed otherwise. And the next release in 2020 was only another proof that he is still one of the top names in the industry.
He is widely loved for his signature flow, style, and delivery.
Megan Thee Stallion
Megan first hit the public eye in 2016 with the Cypher video. She was immediately spotted because of her talent and powerful flow. Megan has also collaborated with Cardi B on the WAP song and brought her unique style to the hit. This 2020 single was a major success.
The recent album "Good News" also instantly got to the top of Billboard charts. No wonder she received 3 Grammys for that as well as several other prestigious awards. Megan Thee Stallion is all about confidence, power, and authentic delivery.
Young Thug
There is a reason why Young Thug was named the most influential rapper in the 21st century by BBC Jeff Weis. Since the beginning of his career in the 2010s, he has influenced the rapping scene and brought new notes into it.
His impact on rap as a whole is hard to overestimate. It comes down not only to his own releases but also to a huge group of talented MCs, including Lil Baby.
Young Thug has a truly unique and sometimes weird flow. He can also create hits for everyone, including himself, judging by his album.
Cardi B
It is hard to find anyone who doesn't know her name. And it is even harder to find a person who hasn't heard last year's banger WAP. It was a moment that took the whole world's attention for a while.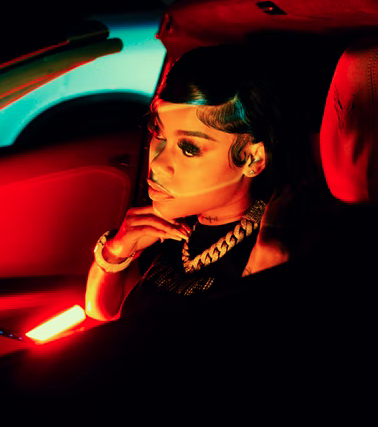 Nicki Minaj
It is another household name in the industry. Since the 2010s, Micki Minaj has been dominating pop music with her incredible performance and bold tracks.
She collaborated with many notorious artists even at the beginning of her career, namely with Jay-Z, Ye, and Rick Ross. Nicki Minaj has been changing the game not only for music as a whole but also for female rappers. She is the most charted Billboard female rapper as of today.
Besides her amazing music, she has a distinct impact on social politics and issues as well as modern fashion.
Drake
Drake is undoubtedly a superstar. He is one of the top streamed artists worldwide across all genres. And with each new release, he cements his place among rap icons even more.
One of the features that make him stand out is that he is not afraid to experiment with his music. He has switched his style multiple times. And his emotional lyrics resonate with the young generation as well. No wonder the album "Certified Lover Boy" made history as the most-streamed album in one day, both on Apple Music and Spotify.
Drake is an award-winning icon and leader in the industry. He is beloved by students and young adults. And he is also an inspiration for many new upcoming artists.
Lil Nas X
Some may debate the place of Lil Nas X among rap icons. But no one can deny his place among the top musicians of today. He made his huge breakthrough with Old Time Road. The song was such a hit that probably everyone has heard it by now.
And in the year 2021, he has released several more powerful songs. They went viral on social media and gained a lot of media attention. The long-awaited "Montero" album is also a success despite some critics saying that he is a one-song wonder.
Honorable Mentions
It is impossible to cover all the talented rap icons of the modern days in one list. So here are some other great artists to listen to:
ASAP Rocky;
Lil Uzi Vert;
Juice WRLD;
21 Savage;
Baby Keem;
42 Dugg;
Lil Durk;
Future;
Lil Baby.
In Summary
The contemporary rap stage is full of unique and versatile performers whose lyrics resonate with the young audience. They create powerful tunes with clever lyrics and experimental sounds.