The seemingly pre-arranged marriage between hip-hop and comic book cultures is nothing new. Though the latter had been considered something of pejorative (read "nerd") for the longest time and forced some fans to conceal their unpopular personal interests, the box-office and critical success of several big-screen/big-budget comic book adaptations in the past 15 years has led to a mainstream acceptance of comic book culture. With hip-hop artists, they're not just throwing a clever comic reference into their verses or adopting a character into their gimmick (a la MF DOOM). Now, many are far more open about their love for the medium, from Pete Rock shopping at Midtown Comics in Manhattan to T.I. having roles in Marvel's "Ant-Man" films. Some have even tried their hands in being part of the medium's creative aspect.
"Welcome to the Terrordome"
Seminal hip-hop group Public Enemy is known for their scathing political lyrics, social upliftment of the Black American community, and their chaotic sound collages. However, its front man, Chuck D. has a background in graphic design. A background he's putting to use in a collaborative project with a "who's who" of leading writers and artists in the comic book industry. Coinciding with the 30th anniversary this fall of Public Enemy's fourth album, "Apocalypse 91…The Enemy Strikes Black", MistaChuck is poised to release "Chuck D. Presents Apocalypse 91: Revolution Never Sleeps". Though the plot starts in 1991, it then leapfrogs into a dystopian future with four interconnected stories about revolutionary characters all willing to resist and "fight the power".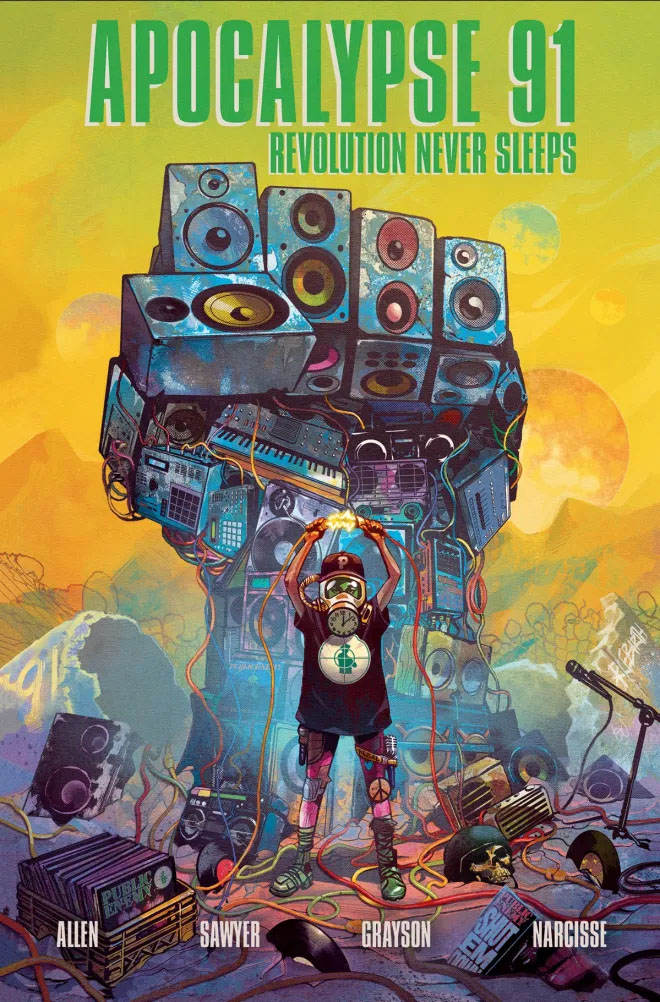 Chuck himself is directly involved in both the writing and art of this graphic novel, along with several creators: Evan Narcisse ("Black Panther"), Regine Sawyer ("Dark Nights: Death Metal"), Che Grayson ("Batman: Urban Legends"), and Troy-Jeffrey Allen ("VILLAIN: ALL CAPS"). "Chuck D. Presents Apocalypse 91: Revolution Never Sleeps" will be published by Z2 Comics, a small independent New York City-based publisher, in conjunction with Def Jam Recordings and UMe. Z2 will offer softcover and hardcover versions of the graphic novel, along with bundle packages which include exclusive art images and limited-edition vinyl copies of "Apocalypse 91…The Enemy Strikes Black".
"Chuck D. Presents Apocalypse 91: Revolution Never Sleeps" is set to be released in November of this year and is currently available for pre-order.