Would you rather play board games with friends or do your homework? Do you prefer swimming and sunbathing or writing an essay? Barbecue with family in the backyard or doing research on your laptop? If we are honest, most of us would rather go for the first option.
The heavy workload in college is often exhausting. That makes you think: why should I make so much effort? Is it worth it? While I've been using a college essay helper at EssayPro to get a deeper understanding of the topic, my friend doesn't seem to care at all. He fails a lot of his essays but he looks much happier than I do.
Then your brain will start searching for arguments to excuse your temporary unwillingness to study. Bill Gates never graduated from Harvard. His biggest bet was Microsoft. And we all know it was a huge success. Richard Branson is dyslexic which had a negative impact on his academic performance. He is a self-made billionaire known for his open-mindedness. Mark Zuckerberg… The list is long.
There are a lot of successful people who either dropped out of school or made the decision to quit. No one can change these facts. But 'education' is a broader notion. It is not dry facts and numbers only. Being educated means knowing how.
Music as a Means of Motivating… and Demotivating
Do you sometimes listen to rap or metal to get inspired before writing an essay? And here we go again. Famous rappers may also seem a good example of why you should not bother with your college grades. They do not look like the people who spent their best years cramming from dusk till dawn. And yet, the living ones are cool and rich. The late ones are legends.
Do not jump to your conclusions. There are facts about their educational background that will surprise you. And even though some rappers did not get the best education in the world, they prove the value of it. Each of them in their own way.
1. Tupac Amaru Shakur
An icon in the world of rap. Tupac bravely voiced his opinion about the education process. Without getting to the core, it may seem he criticized the system. According to him, school is about reading, writing, and arithmetic again and again. One level harder each year. Just to keep students busy.
There is an element of criticism at the beginning of his famous quote. And if you want to excuse your laziness, you will take these words out of the contest. Later, Tupac explains what education should be like. Let us dig deeper.
He suggested introducing a class on drugs, religious cults, and racism among others. These topics are being discussed on a due level these days. Students learn about tolerance to people of different ethnic and religious origins. There are regular awareness-raising sessions about drugs.
So Tupac was not neglecting education as such. His idea was to show it needs a practical approach. Which is happening now. The educational values that this rap singer was advocating are a reality.
2. Eminem
You are probably laughing now. Who? Rap God? No way, he hated school. Nobody is saying he loved it. He had his reasons. His family often moved and he changed schools up to three times a year. Always a newcomer, he was a victim of bullying. His inability to get on with his classmates resulted in poor grades. Music was a happy escape.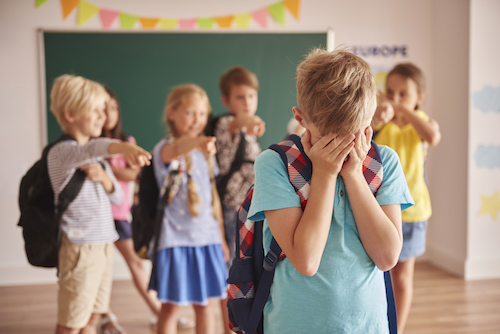 At the same time, he has the largest vocabulary for a recording artist. Guinness World Records says he uses a word he has never previously used every 11 words. The total number of words in the artist's repertoire is 8818.
With this level of vocabulary, Eminem could compete with some of the most successful writers out there. It is important to discriminate between the value of good grades and the value of education here. Yes, Eminem's lyrics are full of swear words. He also uses words like mayhem, omnipotent, and reminiscing.
3. Saweetie
If Eminem's skills were self-taught, Diamonte Quiava Valentin Harper has never been shy about the importance of education in her life. Her ambition got her a place in one of the top communications programs in the world, and a degree in communications. She ended up in Forbes.
Music has always been a passion for Saweetie. Listening to Nicki Minaj and following her albums was a motivation to start rapping herself. A professor from the University of Southern California immediately sussed out how talented she was. He encouraged her to pursue the career of an artist. And this is another big value of education: we meet people whose words sometimes change our lives.
4. Talib Kweli
Kweli is an example of taking up rapping to be popular at school. He ended up enriching rap with intricate rhymes and socially aware lyrics. Not surprisingly. His upbringing is one key factor. Being raised by an English professor and a college sociologist, he got a highly literate background from the start. Becoming one of the best rappers with college degrees was his destiny.
5. J. Cole
The first protege of Jay Z, Cole is a true perfectionist. Even as a child, he needed to excel. This is true both for his musical and academic achievements.
He began rapping at 12. At the age of 15, he was making his own beats. At the same time, Cole was the first chair violinist in his high school orchestra. And even though he decided to go for a career as a rapper, he still graduated with the highest honors from St. John's University. He is a perfect example that being both creatively and academically gifted is possible.
6. Megan Thee Stallion
She could have been an administrator in healthcare. Her mother insisted that she should put off her decision to become a musician till the age of 21. So Megan got a degree in the sphere of medicine and became a popular rapper.
Her education had an impact. After becoming popular with her killing freestyles on YouTube and Instagram, she became financially successful. She invests her money and influence to establish more healthcare facilities in Houston.
So what is the value of education? Let us summarize the key points:
As opposed to theoretical knowledge, know-how is more important. Rap singers can turn the public attention to this issue with their 'inconvenient' lyrics.
Being a rapper is being a writer in a way. Of course, rap has simplified grammar and spelling standards. But you need to be broad-minded to create lyrics that evoke emotions.
Education is the people we meet. From college professors to your fellow students. You never know which acquaintance is going to change your life one day. So networking is something that goes hand in hand with education.
Unleashing the best of your potential
Many rap singers are also successful businessmen. It means that they managed to make the most of their potential. Successful people are successful in everything.
Rappers are people of many surprises. Everyone had different life circumstances that shaped them. But they all know the value of education. Their life paths and creative legacy prove it in various ways.