It's one thing having a lengthy career as a rapper, another thing entirely doing it for thirty years as intense and ferociously as Onyx has. Fredro Starr and Sticky Fingaz continue to pump out chest-pumping music with unrivaled passion and aggression, and show no sign of slowing down with their album "Onyx 4 Life". Without a M.O.P. album in eight years, it's left to the self-professed bald heads to fill the void so sorely lacking in recent times – over-the-top fight music.
Much like Billy and Fame, Fredro and Sticky inject enough black comedy into their rhymes to ensure that no matter how tough things get, you're always entertained. The duo made a successful comeback in 2014 with "#WakeDaFucUp", the antithesis of a genre saturated with sleepy rappers. It's my primary grievance with a generation raised through cell phones – the energy and personality simply fall short, even in the biggest stars like J Cole and Drake. You notice it even more after playing an Onyx record.
When Fred states every time he rhymes his veins show on the New Year's anthem "Ahhh Year", he's not wrong. Alongside a grizzled Mad Lion, they capture that magic displayed on seminal classics such as "Throw Ya Gunz" and "Shut Em Down" – you can't help but sing along. The video may specifically show the guys bringing in 2021 after a miserable 2020, but it's more relevant than ever in 2022. "Onyx 4 Life" dropped in 2021 so the pandemic is a hot topic and lockdowns are covered on the track "Coming Outside"; thankfully not delivered in a manner that's drowning in political ignorance, but it does represent a period of frustration. You can't exactly recapture the joy and energy of an Onyx performance over Zoom.
"South Side" might just be the highlight of the album – it's one of the toughest songs in their whole catalog and that's saying something! The ODB snippet is wonderfully vicious, but handing the third verse to Panama PI feels like a combination of fan service and supporting a long-time friend of the crew. Panama was on a bunch of 90s New York hip-hop tracks (Canibus, AZ, Agallah etc.) and most prominently the Onyx track "All We Got Iz Us". He's rarely been heard in two decades, and while I would have preferred a superior emcee to have made this song an all-time monster, it's a nice touch nonetheless. There's a ridiculous verse from Sticky Fingaz on "Hard Shit" that needs to be heard – every now and then Sticky likes to deliver darkly comic, chaotically vivid verses and this is just that: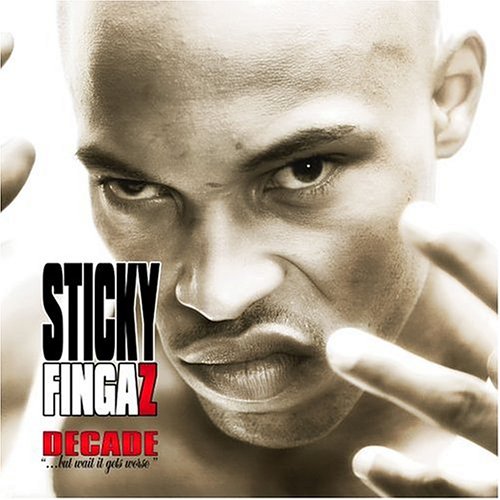 "They said "Sticky we want you to take a drug test"
I said "OK, what kind of drugs you want me to test?"
I said "OK, what kind of crimes you want me confess?"
I said "OK, now where are the guns and give me the vest?"
It's me, of course you know I got the icky icky
These n****z selling Becky bet these n****z got the blicky
These bastards tried to blast me but the shrapnel didn't hit me
I'm always with the ratchet nasty bitch I keep it with me
We thugs, ya'll n****z weirdos
You in the club n**** why would you wear those?
I'll rip them diamond studs right out your earlobes
You asked for it n**** so here it goes"

— Sticky Fingaz
---
There are a couple of prominent guest appearances on the songs "Ha Ha Ha" and "We Got Chu". The former sees Cappadonna clash with a pounding beat; Cappa's flow is fine but he excels over less intense instrumentals given his unorthodox approach to rapping. It's all a bit messy. The latter track boasts a simple, snappy hook and Planet Asia sounds at home over the straightforward kicks and snares, almost taking us back to the Cali Agent days.
The rest of the tracks on "Onyx 4 Life" are fairly forgettable, owing to the production rarely branching from a safe format. This is only confirmed by the streaming numbers – nobody is returning to the tracks "Demon Time" or "Hold It Down" and that's largely because they lack the identity or musicality of the tracks mentioned earlier in this review. That being said, "Onyx 4 Life" is better than I expected after the disappointing "100 Mad" project. This was never going to match up to their greatest work (1995's "All We Got Iz Us") but it's not a bad continuation from 2014's "#WakeDaFucUp". You know what to expect and Onyx deliver, occasionally displaying moments of greatness.