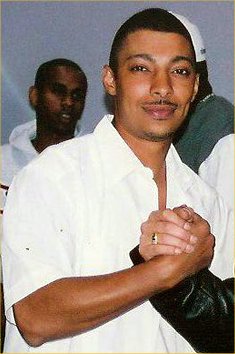 Triple Seis Interview
Author: William Ketchum III

While most group members who go solo use their clique affiliations as a crutch, Triple Seis is holding his own weight. Earning stripes with Big Pun, Fat Joe, and Cuban Linx, he had the company to prepare him for the future. Now, after Big Pun's death and his separation from Terror Squad, the Bronx native is looking to build upon his own name. Triple Seis talks to RapReviews.com about why he left Terror Squad, the internet's affect on music, and the Hispanic presence in hip-hop.
---

WK3: For those that aren't familiar with you, tell me a little bit about your history in the game.

Triple Seis: I go by the name of Triple Seis. The reason why my name is Triple Seis is because I'm a beast, I beast up when it comes to things I really want and really need. I don't stop, that's my drive, my ambition. I came up through Full-A-Clips, that's a group that we had coming into the game—Cuban Linx, Pun and myself. We ended up performing at all the local shows, strip joints, wherever we had to do, we did it. Then we did a contest, got hooked up with Fat Joe, Joe picked up Pun, and we joined Terror Squad through Pun. In '87, Pun came out with the single "You Ain't A Killa," and from then on, we were just on our way up the ladder of success with that run. But as of now, I'm on my own, I'm independent, I'm doing things on my own. And Madd Records came, and they're gonna put out the album right now.

WK3: So what happened between you and Terror Squad?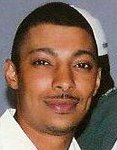 "As soon as Pun passed away, I decided to leave Terror Squad."



TS: On my end, it was kind of different from what happened with my brother (Cuban Linx). As soon as Pun passed away, I decided to leave Terror Squad. So I sat down with Joe, and told him why I was leaving — well I didn't really tell him why, but I just told him basically that I wanted out. His response was that if I do leave, I can't use anybody from Terror Squad to try to make it, I've gotta do it on my own, no affiliates. That's what happened between us, and I left like a week after Pun passed away. Even before Cuban did the song "Flowers for the Dead," before all of that recognition they got after Pun passed away, I wasn't involved. And if you do the history and look at the videos, or any shows, I wasn't there.

WK3: How'd you hook up with Madd Records?

TS: Actually, it was a new independent label looking for new artists. Some people that knew I was trying to get my album done independently, and it all fell into place. I met them, I felt them, they was cool. They were trying to just put out an album, and that's what I was trying to do. I wasn't really focused on the money, like "give me a $6,000 advance, give me this, give me that," I just wanted to put out the album.

WK3: Tell me about the new album, "Only Time'll Tell."

TS: I named it "Only Time'll Tell" because that's a theory, that's a belief I have, that everything is going to tell in time, the dirt is always gon' surface. If you're working at something, and you're putting effort into it, it's going to take time, but you know your time will accept it, so it's just a matter of time. If you're falling back, and you're waiting on someone to bring with you, you may take all your time (laughs). That's why I named it Only Time'll Tell. I've got producers that's up and coming, I've got Ransom, the A-Team—they're the ones that's dealing with Clue right now—I've got Antonio, I've got Rich Kid, I've got Hell Raisin, I've got Psycho Les and the Beatnuts. I've got a track with Pun, my mans Dre Most, from the Lung Boys. I didn't have one producer that did the whole album, I just went through everybody, the powers that be that let me live. Before Madd Records picked it up, this album was already done.

WK3: How would you describe the whole album?

TS: It's an album that has sentimental value. But it's the timing... because the album was done already, so I feel now that I can do things different, change this and change that. There's always that feeling that you can do things better. But that'll be the next run. I didn't sign with Madd Records, and they put me in the studio to do a whole new album—this album was already done. It's been a year, and I can think about it... it's like you write a book report a year ago, and you know when you look at it now the way you're going to rephrase and revise. You bring it back to life and make it a little bit tighter. And my features are gonna change. I've got more allies right now, more people who are doing it and making a name for themselves, and might do a song with me.

WK3: Like who?

TS: Let's say Mobb Deep. Let's say D-Block, Jadakiss, my mans Styles, that's my peoples. Ghostface, Trina probably, even though she's with Atlantic, something could be worked out. It's just a matter of time. If everything goes into place, my brother will be waiting for me with open arms, Cuban (Linx) with MOB Records. And the Cuban album is serious, it's ready. It's not really focused on killing Terror Squad, none of that, it's just music.

WK3: Who would you list as musical influences?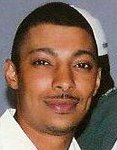 "Rakim, Big Daddy Kane — I'm an old school dude. I do like some new people..."


TS: Rakim, Big Daddy Kane — I'm an old school dude. I do like some new people, I like Eminem, I do like Jadakiss, especially Styles, we killed it on a personal level. There are a couple of people out there I didn't mention (that) I got honor for.

WK3: How do you feel about the Hispanic presence in hip-hop right now?

TS: I'ma let people know my race—I'm Dominican, I'm representing for Dominicans 100 percent. I feel good that rap is still bicultural, it's not one way. It lets other ethnic groups get involved and join the culture of hip-hop. The culture of hip-hop is universal. I know a lot of rappers who do a lot of music, but they don't feel the aura, they don't feel respected by the American side of their music. It's different, so (they feel) they have to accept it and stay in their roles. But me, I come from the hood. I'm a different kind of Dominican, a different kind of Latino rapper. I was born with black and Puerto Rican. I was born around this music, from Grandmaster Flash to Busy B, to Ruby Dee, to the Surpremes, I was there, so I'm a different kind of Latino coming at you.

WK3: Who are you listening to right now?

TS: I listen to my man when he did that song, "when you need somebody, let somebody love you back" (laughing). I don't listen to rap too much. I listen to Kiss, and that song by DMX about his grandmother, that's me right there. But I'm focused a lot on beats. I'm not afraid to hear anybody's beats. You may not be the best producer in the world, but you might have that one beat that's just ready to go.

WK3: How do you think that the internet affects hip-hop?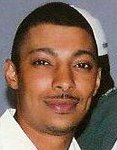 "If it wasn't for the internet, there's a lot of groups out there that you (would have) never even heard of. "


TS: It depends on how it's being used. There's internet stealing music, and there's internet promoting it for 99 cents, and there's internet that gives artists that would never have a chance to promote a chance. If it wasn't for the internet, there's a lot of groups out there that you (would have) never even heard of. UGHH.com helps the underground, helps the artists that never been heard get a chance to be heard, because they get connects to artists that are in the game. It gives up and coming artists a chance to be seen. It made the prices of CDs go down, but the chance is that's the future. The future, rappers are not going to get paid off of record sales, they're just gonna make show money. That's gonna be the future, the executives are gonna make money.

WK3: You've got a joint with Pun, you've got a few joints with Cuban Linx, you've got a joint with Just Blaze. You said some names earlier, but who else would you want to work with in the future?

TS: I wanna work with Mary J. (Blige), or Alicia Keys, one of them. I want Mos Def on my album, and I want Styles on my album. I'm underground, but I'ma have some singers on it, yeah. I would love to do a song with Mya, she just did a song with Cuban for his album, so it'll be easier to get at her if she's already a go. I would love to a song with her, 'cause she's serious.

WK3: Yeah, Mya's serious.

TS: Serious!

WK3: You just did your solo album. What's next for you?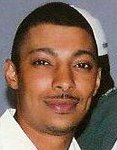 "After this album, we're gonna try to do some shows, get on a nice run across the country. "


TS: After this album, we're gonna try to do some shows, get on a nice run across the country. I'm also doing a mixtape, "Only Time'll Tell: The Mixtape." And after that deal, if everything goes right, I look forward on. By my brother's side, on MOB Records.

WK3: Alright, almost done. I say a name, you say what comes to mind.

TS: Okay.

WK3: George Bush.

TS: The president.

WK3: Good or bad?

TS: 50/50... he's a half-ass (laughs). He's gonna win the election though

WK3: Kanye West.

TS: I like that guy, I want some beats from him.

WK3: Kobe Bryant.

TS: Misunderstood.

WK3: Best rapper of all time.

TS: Big Pun.

WK3: Okay, that's about it.

TS: Oh, I was waiting for you to say, "Fat Joe." I was going to say, "he's a good guy" (laughs).

WK3: Is there anything else you want to say to the readers?

TS: Check my album out, "Only Time'll Tell." Check for Cuban Linx' "Chain Reaction" in September. Shout-outs to Pun's family—Laza, Vanessa, Amanda, Baby Chris. And all my fans, I love you.
---
Originally posted: July 27, 2004
source: RapReviews.com