February 2016 marked the 10-year-anniversary of the passing of J Dilla as well as the release of one of his most impressive works "Donuts." In the 10 years since his death, Dilla's importance to hip-hop has become more and more celebrated. On April 15, Nas and his label Mass Appeal released his formerly shelved MCA vocal album now titled "The Diary." On that same night, I saw Slum Village, Black Milk, Guilty Simpson and Phat Kat celebrate the life of James Dewitt Yancey in Chicago.
The Kings Court Tour is billed as a J Dilla tribute tour, remembering one of Detroit's most important musical exports 10 years after his death. Many fans in attendance at the show in Chicago's South Side Neighborhood, Hyde Park, were sporting gear with Dilla's name on it and most of the music played in between sets was laced by the man himself. Jay Dee's presence was felt throughout the night, to a point where the performing acts were overshadowed by it (albeit intentionally).
Watching Slum Village in 2016 is very bizarre. The now two-man crew ran through classics off of "Fantastic Vol. 2" with only one of its original members still alive (R.I.P. Baatin). Founding member T3 and Young RJ carry on the legacy and aesthetic of the original Slum Village, but something about it still feels off. It's like watching Journey without Steve Perry or D-12 without Proof and Eminem. They still perform the songs we love, but it almost feels like a tribute band rather than the actual group performing their songs. Young RJ has been contributing production to Slum Village records since 2002 but was only recently made an official member. Their new records aren't classics but are solid. T3, the only Slum member to appear on all of the group's albums, has done a great job keeping the group's sound and vibe consistent when the roster hasn't been.
All the hoopla and controversy surrounding Slum Village no longer mattered as soon as the opening chords of "Untitled" echoed throughout Chicago's Promontory on Friday night. T3 and RJ brought the same energy as the record's original performers. SV ran through most of their classics while also mixing in some newer tracks, and they consistently kept Jay Dee's presence in the forefront. I wasn't sure what to expect coming into the show, but I left the performance feeling like I had just saw legends.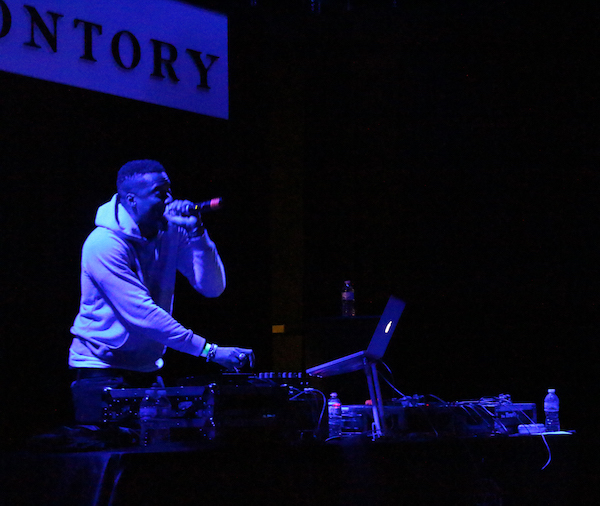 Phat Kat, Guilty Simpson and Black Milk all put on great shows as well. Phat Kat and Guilty drew several Dilla-produced cuts from their extensive catalogs and proved why they're among Detroit's most respected emcees. Black Milk, who has become one of my favorite artists over the past few years, disappointingly only did a DJ set. He had great energy and all of the beats he played (including some tracks he claims he never plays for people) were banging, but I was hoping for a full set. He did perform a few verses, but after seeing him perform with his band, Nat Turner, a few times over the past couple years, it was a little underwhelming.