There's a great bit in the Netflix special Death to 2020 where Tennyson Foss (hilariously played by Hugh Grant) confuses the plot of Game of Thrones with what has happened in 2020. It's a perfect analogy of a world consumed with media that struggles to differentiate reality from a fabricated real, ironically enhanced more than ever thanks to many of us staying home and watching a shit-ton of Netflix. There could be White Walkers outside for all I know, it's been months since I've been anywhere!
While cinemas closed and the movie industry took a heavy shot to the chin, music fans perhaps suffered the most as far as entertainment goes. Concerts, festivals and nightclubs have remained closed for large parts of the world, meaning most music has had to be consumed alone. There's been a lot of streaming this year, with an increase in listeners revisiting their favorites but there's been plenty of new music to sink our teeth into. Without touring, many rappers increased their productivity to almost relentless levels that even hardcore fans now struggle to keep up with them all, let alone writers. And in what became an important year in history, the western world's mismanagement of a global pandemic, the inspiring Black Lives Matter movement and the long-awaited ousting of Donald Trump means this year has felt like a decade's worth of history crammed into a twelve-month period.
It's been a really strong year for Hip-Hop music though. As a self-confessed data nerd, I opted to wait until January before doing this list and one thing I noticed in 2020 more than ever, is that I've started to tire of coke rap more than most. But before counting down my ten favorite records of the year, I want to acknowledge the following:
Honorable mentions to Jadakiss (and The LOX) as their records were their best yet, without really making any noise. I was less keen on the Nas and Benny albums and that's down to the beats by Hit-Boy. Busta Rhymes' obscenely lengthy return "E.L.E. 2" had enough tucked amongst the misfires to reward fans that had waited over a decade for a good Busta album. Stove God Cooks' debut is impressive, yet wasn't a record I revisited much throughout the year. It's a luscious, luxurious approach to coke-rap that benefits from a new voice, but also from some of Roc Marciano's best production in a long time. Ransom, 38 Spesh and Sonnyjim were, for me, the three most lethal emcees of the year. Projects flew out left, right and centre from Spesh in particular, and I want to shout out Napoleon Da Legend also, as another emcee that grabbed 2020 by the scruff of the neck and demanded to be heard. Check out his project with Giallo Point. Similarly, I'm a big fan of Eto and "The Beauty of It" is a great transitional piece for the Rochester, New Yorker. Sonnyjim's collaboration with Verbal Kent and Vic Spencer under the name Iron Wigs is a great example of stylish braggadocio taken to the extreme. I also want to give a shout out to The Palmer Squares for "With or Without It", a record that felt fresh amongst all the grit and grime. Sankofa's "Glyde Drexler" similarly captures that everyman mentality and pairs it with excellent production; an essential listen if you enjoy Jonwayne (they sound very similar). "Felt 4 U" by Murs and Slug impressed me but I've only just got round to listening to it. Ant truly is one of the great Hip-Hop producers of the past two decades. Speaking of which, The Alchemist may have produced the song "20/20" for Dilated Peoples, but he wasn't far off producing the year 2020 too. "LULU" and "Alfredo" were enjoyable records but they were a bit too laid back for my liking. That being said…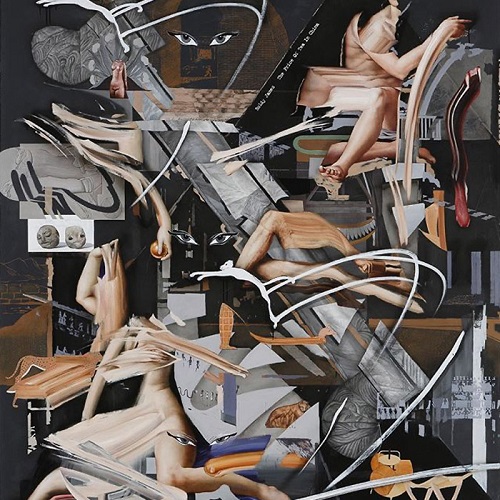 10. Boldy James :: The Price of Tea in China
Alchemist saved that harder, more menacing soundtrack for Boldy James with "The Price of Tea in China" having an air of modern Mobb Deep about it. While Boldy is no Prodigy, he does impress on the likes of "Surf & Turf" and the nighttime drive anthem that is "Slow Roll". He even outdoes Benny the Butcher on "Scrape the Bowl". The bassline on "S.N.O.R.T." is classic Alchemist as Freddie Gibbs joins Boldy for some cookery tips; even Evidence gets in on the act with the somber "Grey October". But none of these guest features overshadow an album that gets the best out of an emcee that has a very laid back, bursty flow.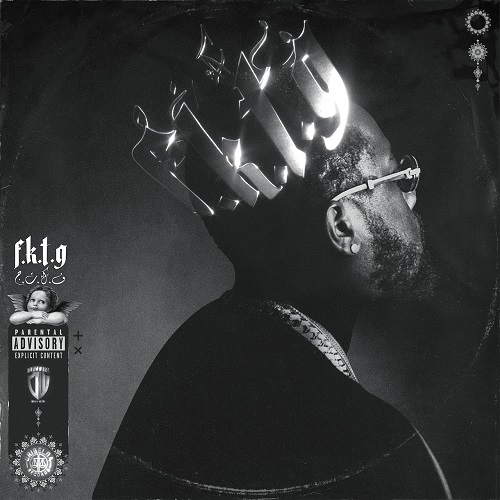 9. Conway the Machine :: From A King To A God
It's odd to think this is Conway's debut album, considering the amount of material that flies off the conveyor belt at Griselda HQ. Sure, there are a lot of features (including one from Method Man that almost steals the show) and a ton of producers too, yet it doesn't feel disjointed. The production is drained of life yet never feels too dreary, and the Erick Sermon/Rockwilder record "Forever Droppin' Tears" highlights how Conway suits more upbeat production where necessary. Further proof of this is on "Jesus Khrysis" which he kills. Also, shout out to Conway's second verse on "Front Lines" – one of the best verses of the year. "Anza" is the one weak spot, but as far as debut albums go in recent times, this is a great one!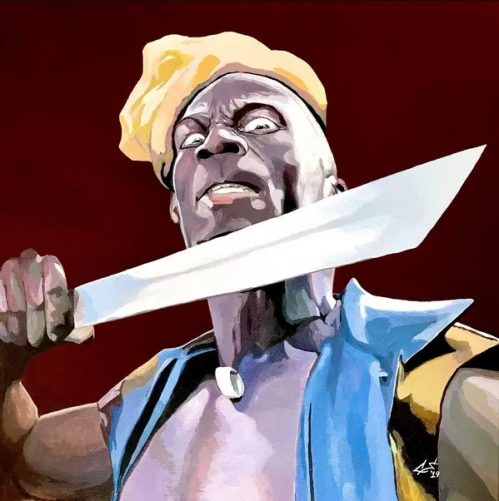 8. Da Buze Bruvaz – Adebesi Hat Recut
If you grew up listening to old Agallah, classic Mobb Deep or even have a penchant for ANKHLEJOHN's brand of ultra-hardcore rap, Da Buze Bruvaz (Him-Lo and Clever-1) are essential listening. They have developed a bit of a cult following in recent years thanks to their low-budget, unsettling take on Hip Hop that is often locked behind a paywall, but this Giallo Point remix album that released in January 2020 is now available on streaming services so hopefully, they reach a wider audience. "Revolver" never lets up, nor does "Clash of the Titans" (which has a great verse from Solace); in fact, the whole project just feels like a classic that's been unearthed by Giallo Point, spruced up and presented in a new light. Everything goes in cycles so it wouldn't surprise me if this style of '93 RZA rap is the next logical step from the Griselda phenomenon.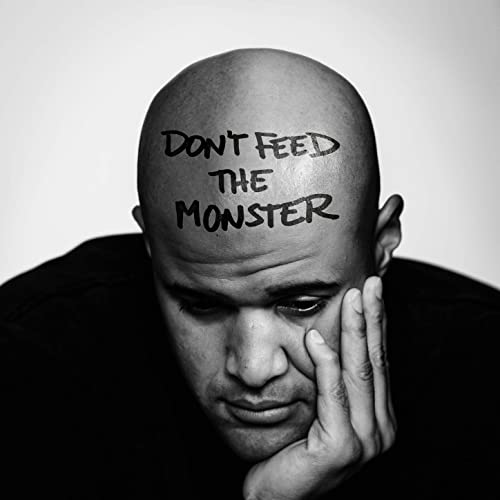 7. Homeboy Sandman :: Don't Feed the Monster
We all have artists we prefer or gravitate towards, yet occasionally an artist will craft a record that grabs you when their previous work simply didn't. Homeboy Sandman is an emcee who I have admired from afar, playing the shit out of his first record, mostly for the single "Air Raid Airwave" which was an underground favorite at the time. The ironic thing is Quelle Chris is also pretty experimental for unseasoned ears, yet this collaboration between the two results in one of the best albums of the year. Quelle Chris opts for fairly minimalist instrumentals, that allow Homeboy Sandman's direct, detailed approach to rap to connect in ways very few emcees manage. Whether it's conquering fear, sharing childhood abuse or just waiting for his girlfriend to get ready, you hang off every word Sandman says.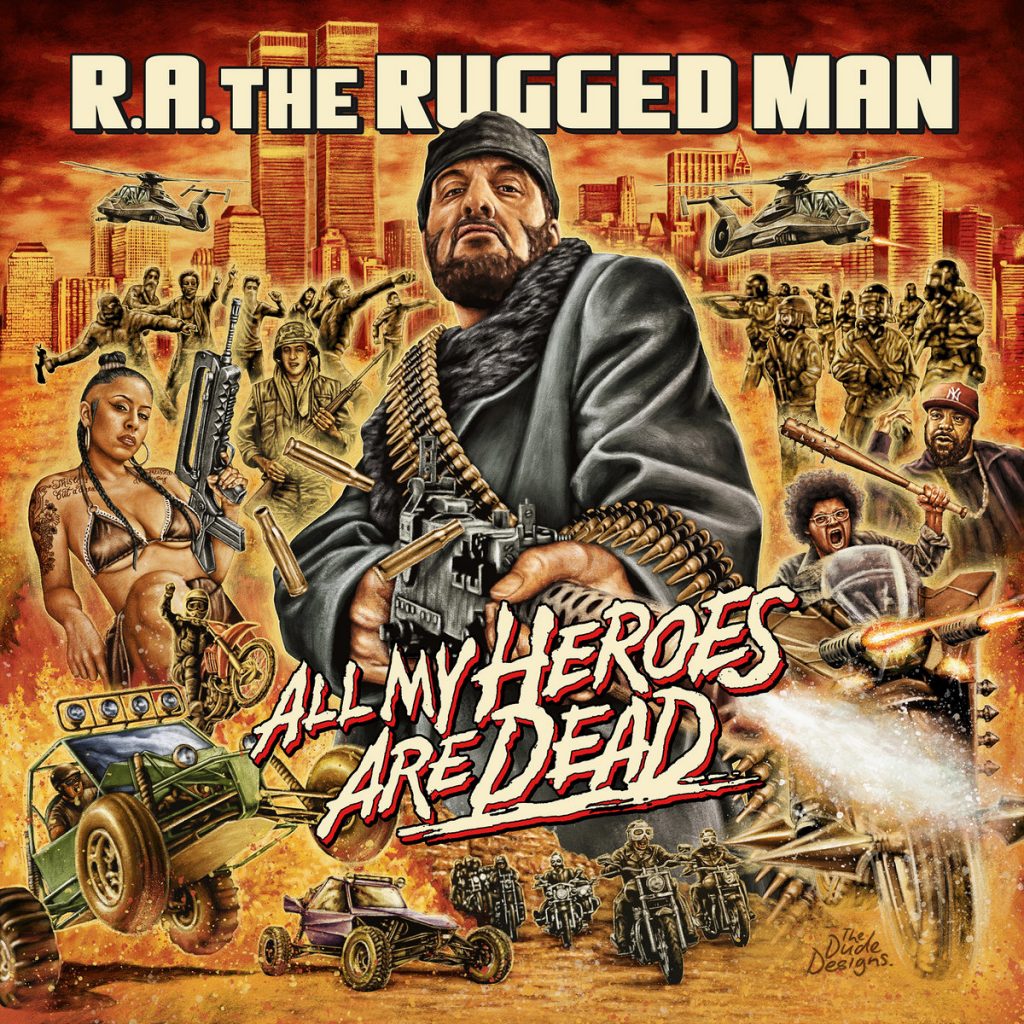 6. RA the Rugged Man :: All My Heroes Are Dead
Looking back at 2020, "All My Heroes Are Dead" looks like the other side of the Hip Hop coin to Busta Rhymes' "E.L.E. 2". A long record, jam-packed with guests and boasting a motor-mouthed bar-spitter attacking stellar production. The difference here is that RA rarely misses, creating his own world that builds on his last album by doing it better and giving us more of it. The humor and self-awareness connect where a peer like Eminem continually fails, as RA navigates 2020's Hip Hop scene knowing full well he's cut from a different cloth. Instead of trying to fall back on his goofball nastiness, he frequently applies that deep New York accent to personal stories and fun concepts with ease. Heavy themes like mental disability, death and even just being a parent are all tackled expertly, and with the awkwardness that an old white man rapping can possess; "Golden Oldies" and "Contra-Dictionary" are some of the smartest, best-written rap songs of the year. Of course, there's plenty of straight-up bar-exchanges and posse cuts in between, but "All My Heroes Are Dead" caters to more than just underground rap fans. It's a great example of a rapper admitting they are old and feeling disconnected, yet creating music that still feels current and entirely relatable.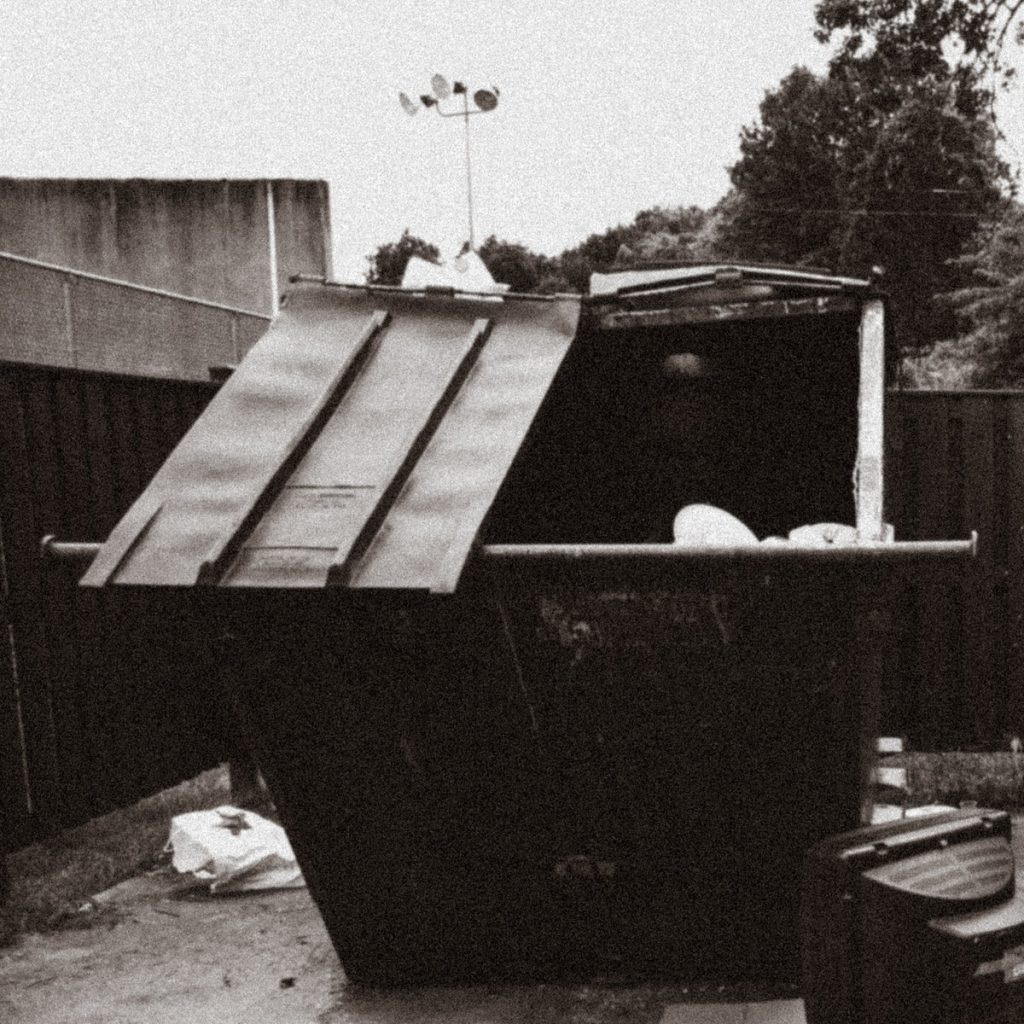 5. The Doppelgangaz :: Dumpster Dive
The Doppelgangaz came through once again with a selection of tough, satisfying songs that drag fans right into their warped universe. There is a cult-like appeal to the way Matter Ov Fact and EP rhyme about both the inane and the insane, with language and phrases you wouldn't think would work in a convincing way. Yet it does, and as they continue to build a catalogue of truly memorable instrumentals, "Dumpster Dive" has some of their funniest and smartest ideas to date, all backed by some of the hardest beats you'll hear all year.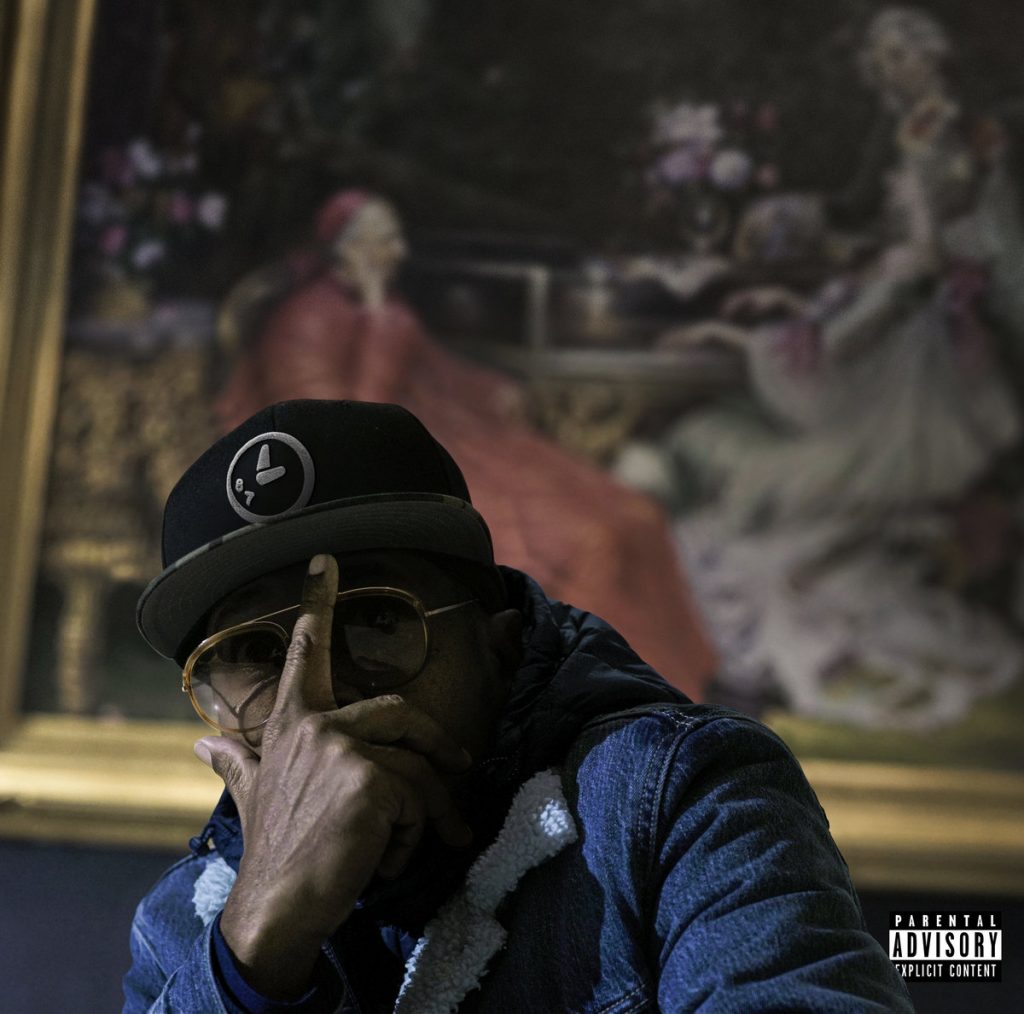 4. Elzhi :: Seven Times Down, Eight Times Up
Elzhi's reputation is etched in concrete, as he continues to provide exceptional records every couple of years and "STDETU" is probably his most accessible work since 2008's "The Preface". Aside from maybe Royce (whose Allegory felt like a rare dip for me), El is such a pleasure to listen to thanks to a natural, eloquently precise flow that just weaves in and out of beats like a paintbrush. JR Swiftz, perhaps unknown to many, gives El enough bounce without taking any shine from the bar-work. The concepts aren't as prevalent as perhaps they were on previous albums, but you've still got plenty of oxymorons on "Hot Winter Cold Summer" and "EarlyBird NightOwl". I'll never tire of hearing "Light One Write One" come on.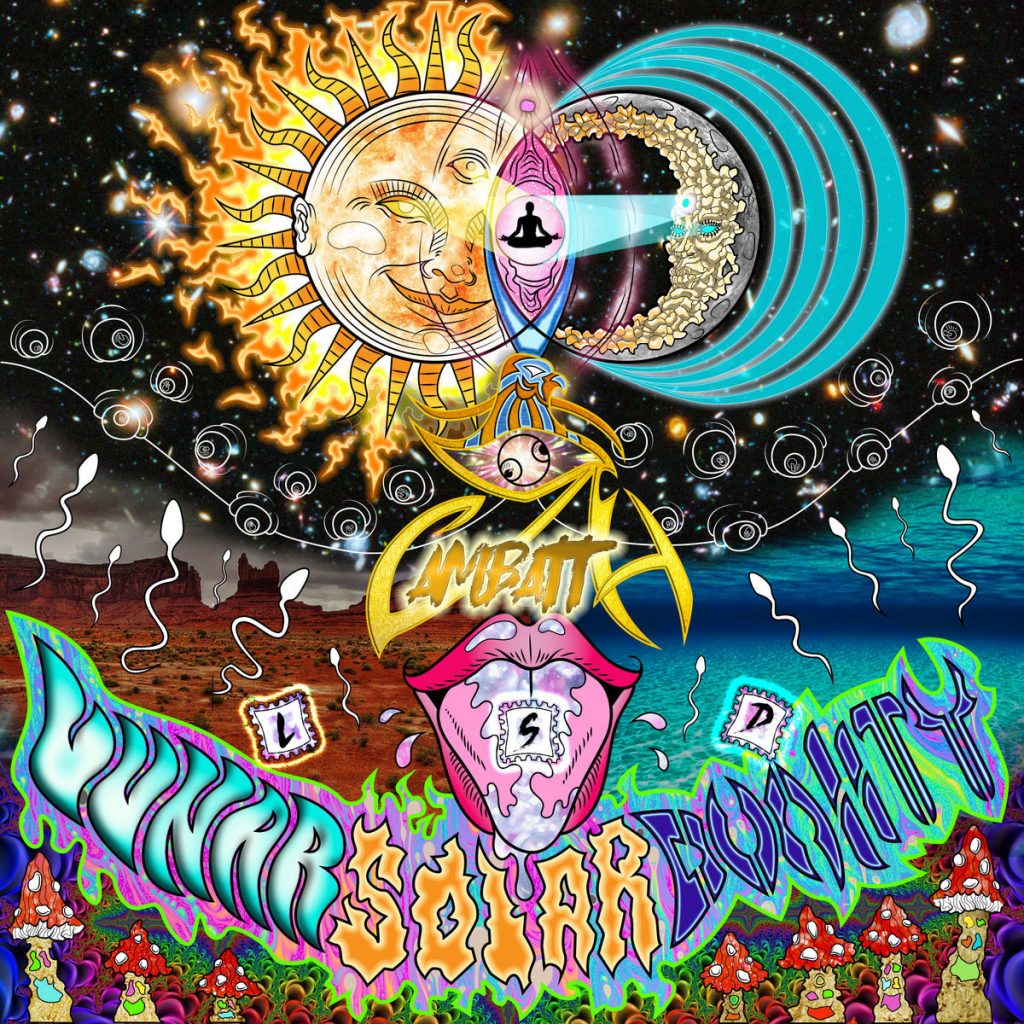 3. Cambatta :: Lunar Solar Duality
Imagine Jay Electronica and Canibus had their DNA frozen in a laboratory, and it was defrosted in the year 3,000 AD in order to create a new emcee. And then you threw some LSD into the test tube. You'd end up with something like Cambatta, one of the most exciting rappers to emerge in years. Thanks to Mello Music Group, he's finding a wider audience and this record blew me away. It's not often an emcee can say a line and give you no clue as to where he's going in the subsequent rhyme, but Cambatta manages to continually surprise the listener on a record full of quotable lines and forward-thinking production. At times it's haunting ("Bones of Osiris") and even outright terrifying on the wild track "33" but it's a journey worth experiencing because we're talking about elite-level rhyming over the perfect blend of modern electro-hop and smooth soul-sample Hip Hop. Drugs may be bad (mm'kay) but this feels like a record that could only be created after unlocking a different section of the brain. Also shout out to all fifteen producers involved, managing to somehow give Cambatta a cohesive canvas for his outlandish bars.
2. Blu & Exile :: Miles
"Miles" is the duo's best work since the classic "Below the Heavens" dropped thirteen years ago. The artwork shows Blu returning to his roots and after some interesting collaborations with Oh No, Bombay and Nottz, none of them managed to capture that chemistry that Exile has when he teams with Blu. It includes a couple of tracks from the "True & Livin' EP", but they fit in seamlessly on what is a long album (95 minutes) that doesn't really miss a beat. Considering 2020 has had plenty of dark, moody rap records, "Miles" is full of sunshine and beautifully sampled vocal snippets giving it all a hopeful feel. Tracks like the epic "The Feeling" and the eulogy-laden "To the Fall, But Not Forgotten" are immaculately produced, as Blu utilises his best trait – honesty. Blu has always felt like a relatable emcee destined for greatness and while there's some smart writing, wordplay and punchlines aren't at the forefront (so he often gets overlooked when discussing current greats). There's a stripped-back feel, full of emotion and introspection, particularly surrounding musical influences as Blu celebrates his favorites like Miles Davis and Michael Jackson. There's even a diversion in the second half that throws in some Caribbean and African styles, that Exile manages superbly.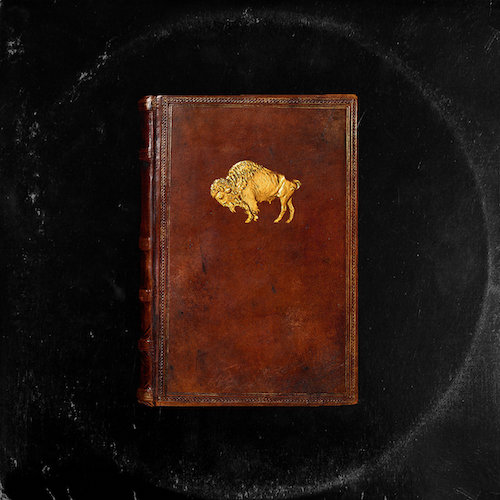 1. Che Noir & Apollo Brown :: As God Intended
Has there been a year where an Apollo Brown record hasn't been one of the best? Not for a decade it seems, and that relentless stream of quality continues to impress, this time seeing Apollo team with a younger emcee in Che Noir. Under mentor 38 Spesh she proved she can drop hot verses, the perfect female foil in a crowded field of male street rappers, but "As God Intended" shows other dimensions to Che. It's an artist making art and Apollo provides much more than just a slew of bangers – there's nuance and maturity amongst the retrospective themes. There's something about Che's delivery that cuts deeper than her contemporaries; despite having a welcoming, warm vocal presence, her coldness is never far away. Hearing tales of making illegal money is nothing new, yet the nonchalant manner Che shares her story over these (often piano-infused) Apollo beats is special. That "12 Hours" beat, in particular, is different class. A future classic.