Khrysis is a producer from North Carolina that made a name for himself in the 2000s as part of The Away Team and the wider NC collective Justus League (alongside 9th Wonder and Little Brother). Much like Ayatollah before him, he has amassed a portfolio of neck-snapping beats throughout his career, often without being recognized for the sheer amount of heat he has cooked up. Many may wax lyrical about Little Brother and attribute their work to 9th Wonder, but Khrysis laced Phonte and Big Pooh with "Watch Me", probably the best beat on "The Minstrel Show". He gave Sean Price "Onion Head" and did a bunch of songs on "Jesus Price Supastar", dropped a brilliant album with Elzhi, and is a key reason for the successful return of Little Brother in 2019. Hell, that might even be my favorite Little Brother album! I also recommend listening to DJ Rhettmatic's "Khrysis on the Boards With the Heat" mixtape which sees the Beat Junkie juggling and blending some of Khrysis' classic beats.
"The Hour of Khrysis" is in the vein of Pete Rock's "Soul Survivor" series – amass a bunch of notable guests to rock out over your production. Much like Pete, there are moments of self-indulgence that threaten to derail potentially special ideas. The first track is Khrysis rapping and it's decent, but not why you picked up a Khrysis record. He even gets on a track with Busta Rhymes and Pharoahe Monch that is as chaotic as that combination sounds. Khrysis drifts between impersonations of both Busta and Black Thought, before Pharoahe Monch inserts his alliterative style in with what is a standout verse of 2021. Why was nobody talking about this verse? Even Busta Rhymes' closing verse, as raucous as it is, isn't quite as impressive. A similarly satisfying song is Sa-Roc and Rapsody's "The Disrespect", easily the best song on the whole project.
There aren't many emcees that make you feel every word they utter, but both Rapsody and Sa-Roc have an emotional availability along with their impressive verbiage that simply screams star quality. Without leaning too far into gender wars, the decision to put this song straight after the Busta and Pharoahe one only helps to highlight Rapsody and Sa-Roc are on that level.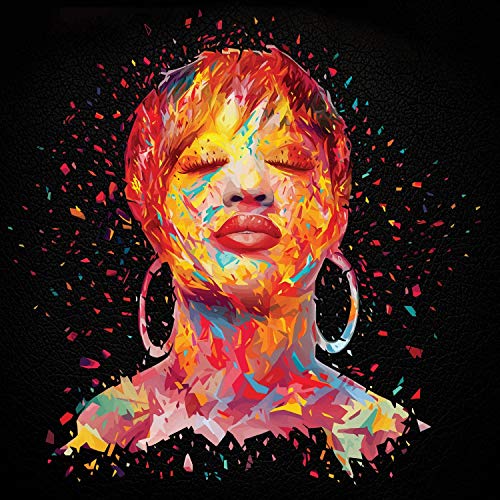 "The disrespect…I get more credit from AMEX, used to dread such honesty now I feel like I'm 6lack"

— Rapsody on "The Disrespect"
---
The beat has a haunting grounded quality to it that sounds like old Rapsody – no surprise given Khrysis has actually contributed to every Rapsody album. Another track that reiterates the brand of sore neck hip-hop is De La Soul's "Mr. Big Mouth II". Good Lord. Much like a baby elephant, this will have your trunk rattling away with pure joy. Lyrically, it's nothing to write home about, especially when it comes to De La Soul's pedigree, so they merely pay lip service to the piano loop. But what a loop!
Aside from these heavyweight moments, the rest of the album varies in quality, not necessarily from Khrysis but from the guest appearances. Sean Boog's return on "The Return" is a solid reminder of the Away Team's earlier success, even if it does sound more like a Kev Brown track. I like Problem's "Why", more so than the Evidence effort "Asylum", which I never thought I'd say. The latter just never really gets going, from a musical standpoint, and because it's only ninety seconds long. Chi Ali and Geechi Suede both appear on some great production but don't really leave a lasting impression. Del Tha Funkee Homosapien gets the most traditional beat on "Keep Walkin' On", and because he has so much character (and injects inflection into his bars) he steals the show as far as solo tracks go. He takes the fairly ordinary theme of music industry bullshit and puts a positive spin on what is usually a bitter topic.
"The Hour of Khrysis" certainly has its moments, but there aren't enough of the heavyweight performances his career truly deserves. It's crying out for a Little Brother or Elzhi moment – something that is unmistakeably underground yet still matches up to the sheer oomph of a Khrysis production. It can't be argued that Khrysis isn't still on the boards with the heat; the levels aren't quite hot, sizzling, scorching, or torching, but it will keep any hip-hop head suitably warm for a while.
Khrysis :: The Hour of Khrysis