We want to show some love for Brownsville's angriest men, Mash Out Posse (M.O.P.), and remind everyone how unique Billy Danze and Lil' Fame are. For nearly thirty years they have delivered intense energy, an unrivalled penchant for weaponry and vicious adlibs that evoke memories of the great Run-DMC. Nobody, not even Onyx, does what M.O.P. do. Sure, their rhymes may be full of profanity and ignorance, but much like the late, great Sean Price, it's packed with humor and creativity. Their voices are closer to instruments than narrative tools, and yet they continue to be overlooked lyrically. Fame has some of the funniest lines in hip-hop history. Billy has one of the most commanding presences on a microphone you'll ever hear. Their live performances are exceptional, evoking the passion and dirty style they have become "world famous" for, and yet while their vocals often sound loud, they are never shouting. There are years of pain and loss wrapped up in all the raw aggression. Death is very real to Billy and Fame, so while naysayers are quick to judge the profanity and one-dimensional topics, their message is as essential as any.
Interviews show the pair are supremely down-to-earth and their friendship is as strong as it's ever been. Nobody dares beef with them, because WHY WOULD YOU!?! Remember when M.O.P. released their album "Warriorz" back in 2000? They conducted promo that involved going to Brownsville and filming their crew letting off automatic weaponry into the sky. That album was huge, particularly in Europe. Singles "Cold As Ice" and "Ante Up" went #4 and #7 in the UK, respectively. Hearing something as vitriolic and vicious as M.O.P. on the radio in 2020 would seem ludicrous, but it happened.
The fight to survive New York's crack epidemic of the 1980s fueled M.O.P.'s intense energy in the early 1990s. 1992 saw the earliest examples of the grimy New York sound that is still worshipped today by many – Wu-Tang Clan dropped "Protect Ya Neck", Onyx had "Throw Ya Gunz" and M.O.P. first arrived with Lil' Fame's appearance on "The Hill That's Real".
Sometimes you'll need to channel aggression and violence towards other areas of your life – thousands of us have used their music at the gym or before a game of football or basketball. The pain and anguish demonstrated by both Billy and Fame is the perfect example of putting that negative emotion into something positive – I can't imagine the s*** these guys have been through. Fame explains in the 2002 DVD release "Straight From The Projects" how he lost his father, his brother and then his mother too, and revisits the house he grew up in that is now boarded up. The vocabulary that has woven its way into any M.O.P. project: "first family", "warriors", "firing squad"; they all highlight the welcoming arms of a brotherhood, a group that is strong and determined to make it no matter the cost. Any ardent fan can attest to feeling a part of that "brotherhood", particularly when you learn the street names, the codified language and the rallying calls of "BROWNSVILLE".
Rap duos are a dying breed. It's sad that we'll never get another record from Mobb Deep, Heltah Skeltah, Gang Starr, UGK or Tip and Phife, so embrace and support the duos we have. With Sean Price and Prodigy's deaths in recent years, the number of great, active rap duos is dwindling.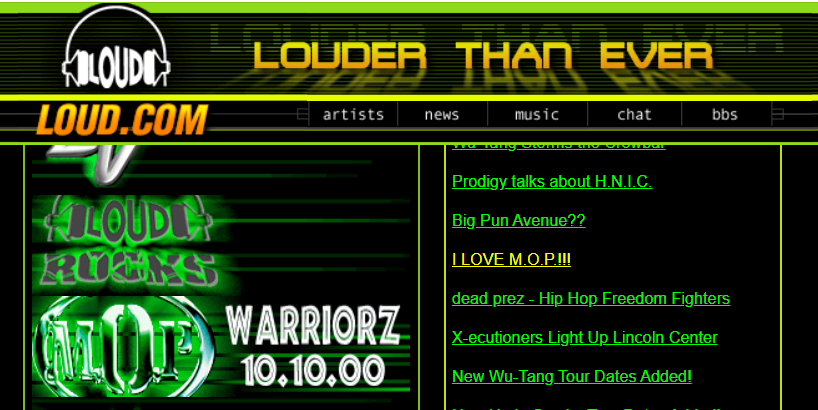 Twenty years ago, Loud Records released M.O.P.'s most successful album: "Warriorz". Vulture.com recently (well, when I started writing this!) posted their list of every Jay-Z track, in order of ranking. It was horrendous. Mass Appeal had also co-signed a list of every Kendrick Lamar track, ranked, often with no actual reason why. It's about time a true, comprehensive list was done on an artist that isn't talked about every-freaking-day like Jay or Kendrick are. Lil' Fame, one of the most underrated emcees of his generation, and Billy Danze, owner of the most distinct, effortlessly rugged vocal tone in all of music. They are the Mash Out Posse – let's do this!
Criteria
Any track featuring M.O.P. – both Fame and Billy. This includes guest features from M.O.P., because any time M.O.P. are on a track, it becomes an M.O.P. track.
Albums, mixtapes, EPs, unreleased tracks… we're going ALL IN SON!
We are excluding songs featuring M.O.P. when in reality, they are using an M.O.P. vocal sample. So no John Cena theme, no DJs scratching M.O.P. on to hooks etc.
These songs are all ranked by personal preference, so please don't scroll through to see if "Ante Up (Remix)" is number one and then moan. The whole point of this article is to prove how deep and underappreciated the M.O.P. catalog is, so don't read too much into the order. There is also a chance I may have missed a song, as I'm working with a 28-year history littered with collaborations across albums and compilations, not to mention countless mixtape appearances. If you think I've missed anything, hit me up on Twitter @grantjones86.
Exemptions
M.O.P. & CNN – "Foot Soldiers" (2005)

Not an original song, but a mashup from DJ Green Lantern that was released on a mixtape celebrating his Hot 97 "In the Mix" radio show.

M.O.P. – "Welcome Back" (Ghetto Warfare – 2006)

Teflon returns for a remix of 2000's "Welcome to Brownsville", which ACTUALLY sounds like a stomped down version of the "Warriorz" first song. This is actually a Teflon solo verse, but is billed as M.O.P. featuring Teflon. Therefore it's exempt from this list.

Memphis Bleek feat. M.O.P. & Freeway – "Same Ol Gs"

Lil' Fame solo appearance

M.O.P. – "God Bless and Good Night"

This is a Billy solo effort from back in 2008 – the beat is an Alchemist/Evidence joint. When Billy had a decent run of solo efforts – "Undescribable" being a memorable one

G-Unit feat. Mobb Deep & M.O.P. – "300 Shots"

Lil' Fame solo appearance

Teflon – "Gotta Get Ova"

There is an "uncredited MOP" feature on Teflon's Gotta Get Ova, but it's actually just a Billy Danze line.

Domination feat. M.O.P. – "Get Wild"

It's unclear when this track actually first dropped as it's part of "Mixtape Exclusives 9" which released this year (according to Amazon and Spotify), but it doesn't sound like a new track. The production is similar to "Here Today Gone Tomorrow" (ranked much higher) but Domination is a fairly derivative example of a street rapper. Despite being billed as a M.O.P. feature, it's just Lil' Fame, so is therefore exempt from this list.
277. "Hood News"
Artist: Olivia feat. M.O.P. and Mobb Deep
Album: So Seductive (2005)
Not even a song, this skit from Olivia's G-Unit debut "So Seductive" captures that unique sense of humor many of the G-Unit mixtapes of the time had. A reporter attempts to get an interview from M.O.P. and Mobb Deep but is on the receiving end of trademark catchphrases. It's well done, but it's not a song.
276. "World Premiere"
Artist: Da Brat feat. Jermaine Dupri, Q Da Kid & M.O.P.
Album: Limelite, Luv & Niteclubz (2003)
"Rumour has it we're two of the illest spitters to do it…" – Lil' Fame
A lot of these lower ranked M.O.P. features are placed here because you have to sift through some below-par rhyming or equally forgettable production before Billy and Fame phone-in one of their lesser verses. This is just that, a forgotten track from a forgotten Da Brat album.
275. "Beats by Fizroy"
Artist: M.O.P.
Album: Marxmen Cinema (2004)
Just as much a skit as it is a song, "Beats by Fizroy" jokingly throws jabs at top producers and their pricing structure for beats – "if you got 2 dollars or 4 dollars, we got beats for you". Fame then freestyles over Sade, which even on the messy record "Marxmen Cinema", is completely random.
274. "Full Contact Fighter"
Artist: D-One feat. M.O.P.
Album: Grindstone: The Collection (2016)
M.O.P. would spend the latter part of their career offering their talents to underground emcees that dabbled in the more aggressive style of hip hop. This means that unremarkable collaborations such as "Full Contact Fighter" show up in their catalog, but this one is specifically weak as it is only ninety seconds long (the final minute is just the beat playing as if a verse wasn't added).
273. "Fight Club"
Artist: Fat Joe feat. M.O.P. & Petey Pablo
Album: Jealous Ones Still Envy (J.O.S.E.) (2001)
"Cotton-ass pretty boy, talkin' about drama
With that nasty-ass Coogi suit, lookin' like pyjamas" – Lil' Fame
After the monstrous crowd-pleaser "My Lifestyle" solidified Joe's status as the go-to artist for intense street anthems, it was inevitable Billy and Fame would guest on his album in 2001. Unfortunately, it disappoints, plodding rather than pounding and the Petey Pablo verse feels shoehorned in by the label.
272. "It's That Simple"
Artist: Victoria Beckham feat. M.O.P.
Album: Come Together (2004) [unreleased]
If you ever considered putting two completely opposite artists together, M.O.P. and the worst Spice Girl has to be up there with the strangest decisions in music history. Clearly trying to add some street credibility to Posh Spice's solo career, "It's That Simple" was left on the cutting room floor in 2004 after Beckham's label Telstar went bankrupt before her "R&B and Hip Hop album" was finished. This is actually a fun, if ludicrous record, as M.O.P. spend a potentially valuable moment in the spotlight exchanging vicious gun raps. It's absolute madness.
271. "Guns Go Bang"
Artist: Young Buck feat. M.O.P.
Album: No Place For Me (2012)
"You'll be found chopped in a bag and stuffed in a Buick" – Billy Danze
Long after G-Unit's flame had dwindled, Young Buck continued churning mixtapes out and "Guns Go Bang" is full of gunshot sound effects to hide that terrible hook. If you didn't know, Fame has lost a lot of weight in recent years and his performance here sounded like his health was affecting his verses – all the more noticeable when Billy's levels are so consistently intense.
270. "No Shame"
Artist: M.O.P.
Album: Street Certified (2014)
"Because you don't see tears, don't mean there's no pain" – Billy Danze
The Brownsville duo always find a moment on their albums to take stock of more serious psychological issues and "No Shame" is an appeal to women not to compare their man to others if they are putting food on the table. It serves a purpose but was one of the less memorable songs on "Street Certified".
269. "Original Gangstas"
Artist: Young Chris feat. M.O.P., Beanie Sigel, Freeway, Neef Buck, Peedi Crack & Pooda Brown
Album: Hired Gun (2007)
"The highly underrated and deeply underpaid" – Billy Danze
Off the back of their troubled time signed to Roc-A-Fella, this bloated track appeared on a Young Chris record and is largely generic album filler but it's fun hearing Chris whisper his verse as if he's daunted by the presence of Billy and Fame before the R.O.C. emcees close out the track. The sound quality of the Brownsville duo's verses leaves it all feeling a bit disjointed and there are some subliminal jabs if you read into their rhymes.
268. "Giantz of NYC"
Artist: DJ Clue? feat. M.O.P.
Album: The Professional 3 (2006)
"I got ninety nine problems but this bitch just made it a buck" – Lil' Fame
As with any mixtape they've appeared on, M.O.P.'s presence stands out and thankfully Clue? doesn't rant all over this call for the throne to New York. With a Heatmakerz instrumental providing the suitable foundation, it's another reminder just how good that Roc-A-Fella record could have been.
267. "Dead & Gone"
Artist: M.O.P.
Album: Firing Squad (1996)

"You can never be alone, when I'm dead and gone" – Lil' Fame
A soulful cut from 1996's "Firing Squad", Billy and Fame share a message for their family in case their past catches up with them. The use of church pastors and a choir-like hook give you an idea of the funeral atmosphere they are trying to capture but it sounds decidedly dated compared to much of their catalog.
266. "Champions"
Artist: MissIll feat. M.O.P.
Album: n/a (2012)
"My kingdom is enormous, get a look at the floorplan" – Billy Danze
After the dubstep phenomenon gave some renewed vigor to the likes of Brand Nubian and Wu-Tang Clan in the late 2000s, even the Mash Out Posse got in on the act with French artist MissIll. What sounds like a match made in heaven reveals Fame and Billy's vocals clash with the loud style of dubstep – it's often difficult making out the rhymes. Nevertheless, it's an interesting experiment that I'm glad they tried.
265. "Clak Clak"
Artist: M.O.P.
Album: The Return of the Warriorz mixtape (2007)
"When you stand up it's stand-up comedy" – Lil' Fame
One of their more derivative efforts from a German mixtape that suffers from a lifeless production, it nonetheless sees Billy and Fame displaying their trademark energy. One of, I'm sure many, tracks from the mid-2000s that remain rare and unreleased.
264. "24/7"
Artist: DJ Decks feat. M.O.P. and Killaz Group
Album: Mixtape 7 (2020)
"If you see a different me then that means I've seen the real you" – Lil' Fame
From the DJ Decks mixtape "Mixtape 7" (which has a crazy lineup) this is the newest track on the list. Clearly this would be in a higher position if I'd spent more time with it, but the language barrier also hinders the enjoyment for many. It's been a while since we've seen Billy and Fame, and aside from clearly losing weight, they sound as sharp as ever.
263. "Crossfire"
Artist: Afu-ra feat. M.O.P.
Album: Life Force Radio (2002)
"You want to be the Jordan of rap?
Watch me rebound and slam dunk two in your back" – Lil' Fame
Afu-ra is a case of having good rapping ability but never really says anything of substance, relying on DJ Premier heat rocks to shift records. At least that's why I bought the first three Afu albums. This is one of the better cuts from his sophomore, but the decision to limit M.O.P. to just verses gives the record a level of restricted, unfulfilled potential.
262. "Stop the Show"
Artist: Alchemist feat. M.O.P. & Stat Quo
Album: 1st Infantry (2004)
"Everyone with a platinum chain is wack as fuck" – Lil' Fame
From a time when Alchemist laced rap's finest with "bangers" rather than the more laid back, coke-fuelled instrumentals he delivers these days, this only ranks so low because it could have been something incredible. Next to Lloyd Banks' "Bangers", Prodigy's "Hold U Down" and B-Real's "Bang Out", M.O.P. were left a little short-changed with this one. Sharing the mic with Shady Records' Stat Quo too was an odd combination.
261. "Fake Ass Gangstas"
Artist: M.O.P.
Album: To the Death (1994)
"I'll be your worst nightmare like I was Freddy" – Billy Danze
Never ones to be politically correct, "F.A.G." is an attack on fake thugs whilst also questioning their sexuality. It's one of their least interesting offerings from the early years, redeemed by a strong bassline and hard drums that was the backdrop to much of the music on "To the Death".
260. "50 This 50 That"
Artist: 50 Cent feat. M.O.P.
Album: The Empire Strikes Back (2006)
Recycled verses over an unremarkable beat are saved by a threatening 50 performance, hailing from a period when 50 Cent mixtapes were a hot commodity. They never got their chance to shine at G-Unit and this song kinda exemplifies that.
259. "Ratta Tatta"
Artist: M.O.P.
Album: Anger Management (2005)
"I should get rid of everything above your fuckin' neck" – Billy Danze
This is just a Billy Danze verse from what's billed as "new M.O.P." so it's likely the full song hasn't seen the light of day. A shame, because while the beat ain't all that, the Billy verse is mean as fuck!
258. "Punks Jump Up"
Artist: M.O.P.
Album: Anger Management 3 (2005)
"I rock gold fronts because my teeth are fucked up" – Lil' Fame
This Clinton Sparks & Eminem mixtape from fifteen years ago is a deep cut, but one worth revisiting. Not only are there some rare tracks from Ludacris, Talib Kweli and Eminem himself, but there's also a radio interview with Donald Trump where 50 Cent agrees to write a song for Mr. MAGA. It was a different time. "Punks Jump Up" is a nod to Brand Nubian but with all the gunshot sound effects Clinton Sparks puts over this, it's a dark slice of M.O.P. that might just be their best song on G-Unit.
257. "Tho' It Up"
Artist: Canibus, M.O.P. & Kool G. Rap
Album: The State vs. Doo Wop (2003)
What is it with Canibus and bad beats? This top-tier line-up is as lyrically satisfying as you'd expect, but that beat is just so underwhelming it almost ruins it all. Not many artists can wrestle that coveted third verse from a Canibus or G Rap, but Billy and Fame do and did their thing. I just can't get over how weak the beat is, especially when Bis starts rhyming to "The Symphony" and it switches back – it highlights it more.
256. "My Planet"
Artist: Teflon feat. M.O.P.
Album: My Will (1997)
Teflon, much like Blaq Poet, has a solid flow and the necessary roughness needed to give a beat that rugged feel, but he rarely leaves you impressed. 1997's "My Will" is fine but lacks the killer DJ Premier single many New York emcees needed to get their albums into rap fan's collections. M.O.P. provide an assist on the hook and I think that's where Teflon is left exposed – his verses feel barebones because there's a lack of adlibs and sound effects.
255. "No Uniform"
Artist: Camp Lo feat. M.O.P.
Album: 80 Blocks From Tiffany's Part II (2013)
"Middle finger up like Pac on a stretcher" – Lil' Fame
"Luchini" and "TROY" are two Top 10 hip hop beats, let's be honest. Yet that iconic reputation was always going to be hard to replicate and this wild effort was a bit too repetitive for its own good. M.O.P. deliver one of their best performances, limbering up for their 2014 album, but given Pete is spitting on here (which has never been great) it feels like a missed opportunity to craft something truly menacing.
254. "Revolution"
Artist: M.O.P.
Album: Firing Squad (1996)
What begins as a simple beat with a preacher asking if we are ready for the revolution, turns into M.O.P. chanting "uh" and "yeah". And that's it. Repeated three times. It's over five minutes and acts as a comedown during the "Firing Squad" album, but as a track, it's probably one to skip.
253. "N**** Whut"
Artist: Teflon feat. M.O.P.
Album: My Will (1997)
M.O.P. show up a few times on Teflon's debut and he often benefits from being the honorary third member of the posse. Billy and Fame provide the hook which is little more than a bunch of "WHAT!"s, but as far as dope East Coast hip hop to throw on, it does its job admirably.
252. "Another Dead Rapper (Statik Selektah Remix)"
Artist: G Huff & Lena Jackson feat. M.O.P.
Album: n/a
"You a drug dealer? You don't even own your own drugs" – Lil' Fame
A recent release, G Huff and Lena Jackson pulled M.O.P. in for a verse on a track all about decapitation. Not one of their best, but you know they'd be first in line to chop a rapper's head off.
251. "Duckits"
Artist: Brothers of the Stone feat. M.O.P.
Album: Return to Stoney Island (2018)
"Old timers, I'll put a hole in your toupee" – Lil' Fame
British emcees Leaf Dog and BVA recruit M.O.P. for a crafted cut that, if you can stomach Leaf's nasal style, is solid enough. Bolstered by a saxophone loop, the Illinformed instrumental dominates one of their better international collaborations.
Part 2: 225-250
Part 3: 201-225
Part 4: 176-200
Part 5: 175-151
Part 6: 150-126
Part 7: 125-101
Part 8: 100-76
Part 9: 75-51
Part 10: 50-26
Part 11: 25-1