For me, this year of our Lord 2021 was an entire life lesson. From getting harsh realities thrown in my face about my love life to who my real friends and family are, 2021 was most certainly a learning curve for me. But despite all that, one true love in my life never let me down: Hip-Hop. But even as I listen to "The Man In Me" by Bob Dylan, I ponder (as I have since 2013 when I turned 30) whether this music which I've loved since I was a boy can still reach "the man in me". The answer is "yes", because, as Chris Rock once said, "whatever music was playing when you started getting laid, you gonna love that music for the rest of your life." That said, and in another pandemic year, I will simply say, "Thank you, hip-hop, for giving me plenty to look forward to every year". So, on that note, here's my annual top 10 hip-hop album write-up for all you readers to inhale like crack smoke.
10.)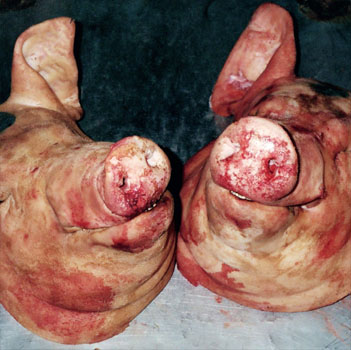 Artist: Armand Hammer & The Alchemist
Album Title: Haram
Label: Backwoodz Studios
Release Date: March 26th, 2021
Producer: The Alchemist
It means "forbidden". "Haram", that is. But having your album cover as a picture of two butchered pig heads, in addition to the title, adds some new layers of meaning. That was some of the controversy surrounding "Haram", the joint album from New York City rap duo Armand Hammer and the street's favorite producer, The Alchemist. In promoting the album, they garnered attention from PETA for what was thought to be depictions of animal cruelty. In response, the trio basically said in so many words, "Just shut up and listen to the music."
The Alchemist's production style works best with gritty street rappers: Mobb Deep, Griselda, Termanology, Sean Price, and now Armand Hammer. He makes use of obscure samples from genres like soul, progressive rock, classical, and KPM libraries. He makes his soundscapes atmospheric with Armand Hammer, with the dusty snares and echoing vocals on "God's Feet"; the double entendre-laden "Chicharonnes", with its syrupy drum programming and indictment of police; and the menacing dark piano key darkness of "Squeegee".
The sounds and lyrics of "Haram" are certainly not for everyone. In fact, its contained grittiness and the sound of the urban landscape it aims to portray may be expressly forbidden to some. When other mediums like movies and television have gangster motifs, some hip-hop artists will draw from them relentlessly to give form to their own musical endeavors. The trifecta of Armand Hammer and the Alchemist are no different. But the difference between them and many others? They make their own exploits and experiences sound interesting through ghetto sensibility.
9.)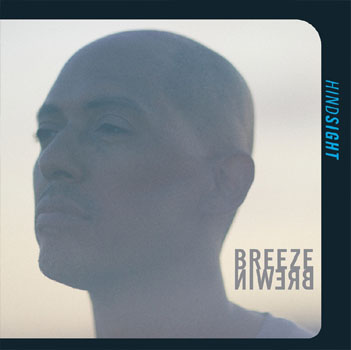 Artist: Breeze Brewin
Album Title: Hindsight
Label: Fat Beats Records
Release Date: January 22nd, 2021
Producers: Breeze Brewin, Marco Polo, Black Milk, DJ Maseo, DJ Spinna, Sebb Bash, Parallel Thought, et. al.
The debut album from the lead Juggaknots emcee was named "Hindsight", but another appropriate title choice would've been "Tesseract". Because Breeze showed here that both he and his lyrical skills are beyond three-dimensional. From storytelling, to battle raps, to social commentary, to even producing some of the tracks, Breeze has proven to be just as multi-faceted as Marvel's "What If…?" series. On the mic, Breeze is both an everyman and a super-lyrical emcee, though it's often difficult to discern which one we're hearing given his trademark deadpan flow.
Breeze's understanding of institutions is pretty detailed. As a teacher by day, he's on the front lines in the New York City public school system and gives a first-hand account of his experiences in "Taking Notes". On the self-produced "Bumpy Johnson", he cleverly misdirects the listener into thinking it's a crime story when, in actuality, it's a safe-sex narrative told in the third person. He even goes political on "Devil's Advocate", where goes to town on ex-president Donald Trump. Not to be forgotten, he harks back to his braggadocio raps on both "Translate It" and "Oxymoron".
Another strength of "Hindsight" is Breeze's understanding of his place in the rap game now. On "Mentore", he rightly assumes the role of elder statesman and dissects the positives and negatives on both old and new school rappers. The Bronx emcee may not have intended it this way, but "Hindsight" is a concept album in some sense. If anything, he takes a while in between releases. But when he does put out new material, people will be hitting themselves in "hindsight" if they miss it.
8.)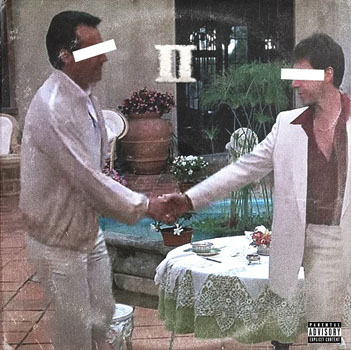 Artist: Benny the Butcher
Album Title: The Plugs I Met 2
Label: Griselda Records/BSF
Release Date: March 19th, 2021
Producer: Harry Fraud

Before making headlines for signing with Def Jam, Buffalo emcee Benny the Butcher released the sequel to his Scarface-inspired 2019 EP, "The Plugs I Met". No stranger to first-person gritty drug raps, the Butcher continued to spin detailed yarns about the many bricks he's chopped along with the barons from which he's dealt with. It's also worth noting that though released via Griselda, it doesn't have any of the label's roster included: There's no Westside Gunn, Conway the Machine, or Daringer. Instead, Benny's nine-track EP is laced entirely by Harry Fraud while guests are outside sources.

Some of which come in the form of 2 Chainz, who provides a show-stealing verse on the airy "Plug Talk"; or Fat Joe on "Talkin' Back"; or on the hustler trifecta of "Longevity" featuring French Montana and Jim Jones over the album's sole production that closely resembles Griselda's trademark spooky griminess. On the boom-bap laden "No Instructions", Benny gives his version of the "Ten Crack Commandments", laying out for the listener that the main rule of the drug business is essentially situational adaptivity. Benny's lyrical skills remain sharp, combining brashness with experience in a polysyllabic rhymed format.

Even with its brevity, "The Plugs I Met 2" shows how Benny the Butcher keeps his take on coke rhymes interesting. There's no dearth of them, and sprinkling them with clever pop culture references often leads to a rewind several times. With the varied production and lack of Griselda inclusion on this release, "The Plugs I Met 2" felt more planned and more calculated than its predecessor. If that's the case, then it only breeds more anticipation for his full-length Def Jam debut.

7.)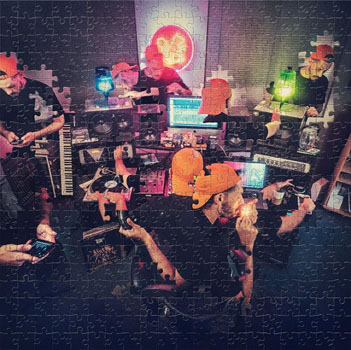 Artist: Evidence
Album Title: Unlearning Vol. 1
Label: Rhymesayers Entertainment
Release Date: June 25th, 2021
Producers: Evidence, The Alchemist, Daringer, Mr. Green, Khrysis, Nottz, Sebb Bash, et. al.

Fashioning your album cover after a jigsaw puzzle isn't as puzzling a metaphor as some would believe. Often, it's just to convey missing pieces of a picture. For the fourth full-length LP from Dilated Peoples emcee/producer Evidence, it's the weather. Up until now, both the word and concept of "weather" have been integral parts of Evidence's career since his solo debut in 2007. With "Unlearning Vol. 1", the rapper born Michael Taylor Peretta takes a new direction: In fact, the jigsawed album cover has multiple images of him all over the place in the studio.

He usually drops good albums and "Unlearning Vol. 1" with the title-track first single is no exception. One thing I have noticed about the former Weatherman throughout his career is his voice. He's like the late Guru from Gang Starr, he's got a monotone voice which does not and (I think it's safe to say) will not change. But that's good because it lets me know it's him when he's on the mic. He's not deterred when enlisting guests who are more proficient on the mic, having Boldy James on the self-produced "All of That Said" and Conway the Machine on the Daringer-produced "Moving On Up" were interesting collaborations that didn't hurt.

Another plus about the west coast emcee's projects is how Evidence always has a hand in own productions. He finds good samples to flip which makes the sound of his beats as varied as the company he keeps. Mr. Slow Flow, as he calls himself, may have a laconic flow, but "Unlearning Vol. 1" shows why he's a sought-after rapper/producer. His monotone may throw some off, but underneath is a chill emcee who's learned to put himself on a new path.

6.)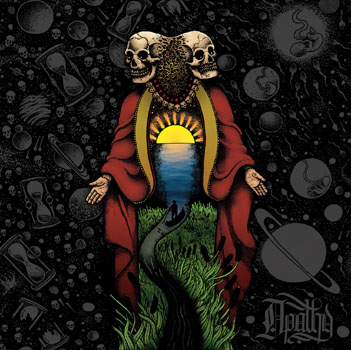 Artist: Apathy
Album Title: Where the River Meets the Sea
Label: Dirty Version Records
Release Date: May 28th, 2021
Producers: Apathy, Stu Bangas, & Teddy Roxpin

One thing I've come to realize about Apathy's albums is this: Nobody tells that man what to do. What I mean by that is that he has full creative control over his projects down to the letter. Sometimes he makes them underground hip-hop star-studded affairs, sometimes they'll be mostly him, or they could be somewhere in between. His seventh album, "Where the River Meets the Sea", finds itself in the latter and the middle. Apathy handles the majority of the production himself, with fellow New England beatsmiths Stu Bangas and Teddy Roxpin helming one track each. Of the 14 tracks, half of them come with assists.

I now believe that once a rapper passes a certain age, their music becomes a hip-hop version of adult contemporary. It's not a mid-life crisis, but the lyrics become more reflective and pensive. Apathy has been on that schtick, since opening up on wax about the loss of his own father while becoming a father himself. On this album, it's expressed as water-related rhymes and metaphors. "Headwater", "The Ocean", and "Rainy Day in Connecticut" all utilizes aquatic connotations to convey his sentiments. The Connecticut emcee maintains some of his customary aesthetics on here as well, namely his penchant for dusty east coast boom bap and battle rhymes.

His collaborations are a strength and a testament to his respect within rap circles. On "Underwater", he's enlisted ANoyd, Chris Webby, and Brevi while on "P.S.E.", he's got Styles P. and Lil' Fame of the The L.O.X. and M.O.P., respectively. No Demigodz members were included on this album, but it's just as well as he's not dependent upon them. The frequency of his projects notwithstanding, what also makes Apathy consistent is the quality of his albums, and "Where the River Meets the Sea" meets that standard.

5.)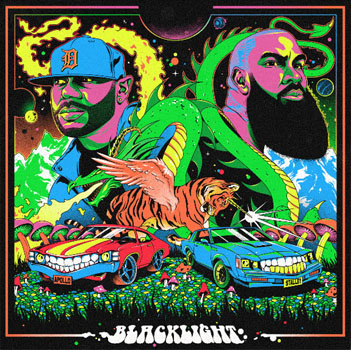 Artist: Apollo Brown & Stalley
Album Title: Blacklight
Label: Mello Music Group
Release Date: November 19th, 2021
Producer: Apollo Brown

Apollo Brown: Detroit producer. Stalley: Ohio-based emcee. Two hip-hop artists from the Midwest looking to illuminate. Like most Apollo Brown collaborative albums, the opening track begins with a dialogue sample from a speech, television show, or movie. In this case, with the track "Hidden", the dialogue drives the album's point home: Shining a blacklight on matter to learn its truth. Speaking of "shine", that's exactly what Stalley does on this album over Apollo's sample-based Motown hip-hop soul. And the best part is that both men did it all by themselves with little help.

On "Love Me, Love Me Not", Brooklyn Skyzoo gives his take on that old adage over, and in a touch of intersectionality, a production reminiscent of "Girls, Girls, Girls" by fellow Brooklynite Jay-Z. Fellow Mello Music Group emcee Joell Ortiz provides an assist on the vintage sounding "Bobby Bonilla" (and actually outshines Stalley). Lastly, actor/poet Omari Hardwick steps out of his well-known "Ghost" role and provides an intense spoken word poem over the album's closer "Omari's Lament". But beyond those three, "Blacklight" is Stalley's show as far as the mic's concerned.

Stalley is consistently dope when it comes to conceptual rhymes. On "No Monsters", he spins a motivational song based on the old childhood myth of 'the monsters under your bed'. The airy production on "We Outside" goes hand-in-hand with Stalley's lyrics of staying grounded despite the temptations. Apollo and Stalley go to town on a similar topic on "Humble Wins" where the latter emphasizes that resilience is key. Whenever Apollo Brown has one of his "One emcee/One Producer" albums lined up, it's usually worth checking out, because his beats bring out the best in the rappers rocking over them.

4.)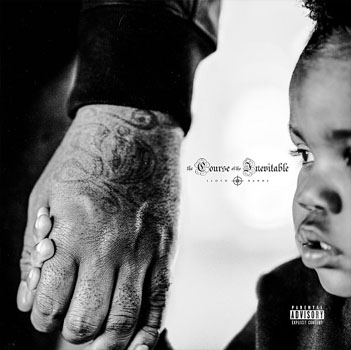 Artist: Lloyd Banks
Album Title: Course of the Inevitable
Label: Money By Any Means/EMPIRE
Release Date: June 4th, 2021
Producers: Cartunebeatz, Ecornelius, Fruition Beats, Mr. Authentic, Illatracks, et. al.

This album I was not expecting. Of all the members of G-Unit outside of 50 Cent, it was Lloyd Banks who made a name for himself shortly before his debut. With clever punchline raps and a penchant for gangsta leanings, he was deemed rookie-of-the-year by many rap luminaries. His 2004 debut album was solid on the music, but came short on the rhymes that got him noticed in the first place. But since then, the rap landscaped has moved on from and evolved past G-Unit. I imagine Banks knows this and, after several albums, mixtapes, and EPs, eventually came to that avoidable truth. Hence, the "Course of the Inevitable".

Lyrically, Banks has changed with the times. He hasn't gone the conscious rapper route, but his pen game has greatly improved. He's not dropping the same similes that garnered him the attention he received in 2003-2004, but his wordplay has grown more subtle and slick. Take the Ecornelius-laced "Propane": "Country of the serpent, y'all all in bed with the snake / Black fitted reads, 'When was America great?' / In the bootleg era, left competition dead on a tape / Kryptonite to super save a ho, infrared on your cape." His guest stars come with no shortage of street rappers either, such as Benny the Butcher, Styles P., Freddie Gibbs, and Roc Marciano to name a few.

I believe "Course of the Inevitable" is Lloyd Banks' best album to date. He hasn't lost his hunger, but he's shed any mainstream ambitions, it seems. This album has an underground aesthetic to it, from the beats, lyrics, & his flow. He's certainly matured past the brash youth of his G-Unit days, and that's allowed him to refine his talent as he's aged. The album cover is reminiscent of the Notorious B.I.G.'s 1994 debut which included a child, his child, on the cover. While not an elder statesman, Banks is certainly an O.G. who's managed to show & improve with the times.

3.)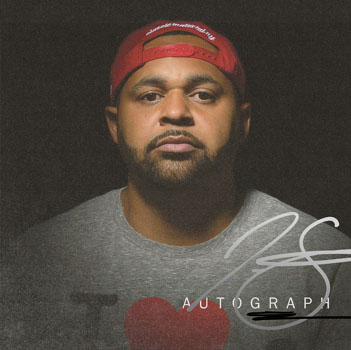 Artist: Joell Ortiz
Album Title: Autograph
Label: Mello Music Group
Release Date: November 12th, 2021
Producers: The Heatmakerz, Apollo Brown, Salaam Remi, Hesami, & Namir Blade

Joell Ortiz is one of those emcees who are just like the finest of wines: They just get better with as time goes by. He caught my ear back in 2007 with his debut album "The Brick: Bodega Chronicles", but it wasn't until he was a founding member of the now-defunct hip-hop super-group Slaughterhouse where his lyrical style (vocals, flow, and rhymes) underwent a paradigm shift. He became more adept at wordplay, rhyme schemes, flow changes, and his solo albums became more and more indicative of this with each release. Which brings us to "Autograph".

Apart from his technical ability, Joell alsp uses narratives and topical rhymes to leave his signature all over "Autograph". He even gets autobiographical in his lyrics as well, especially on "Uncle Chris Car", where he gives a detailed account of his birth and wonders how his life would've turned out had he never been raised in the projects. He raps more about his life that on "Sincerely Yours", over the Salaam Remi boom-bap production where he humorously spits along with the title drop, "From sunflower seeds to a Sour Patch / Thirsty as hell like, 'Where that water fountain at?' / Now the bitches thirsty, I leave seeds where they mouth is at / Garden they flower then +Autograph+ a Yaowa Hat."

"Autograph" benefits from having a gifted emcee at the helm with plenty of gifted producers backing him up. The Heatmakerz show versatility in their sample choices, able to flip even middle eastern sounds into a ghetto story. Fellow labelmate Apollo Brown laced "One Day" and "Therapeutic", both snare-less tracks where the sample is meant to make them soothing cuts. Joell has come to think of making music as a form of therapy for him and it shows. With "Autograph" he stands several cuts above mainstream rappers who couldn't rock a mic if they tossed a boulder at it.

2.)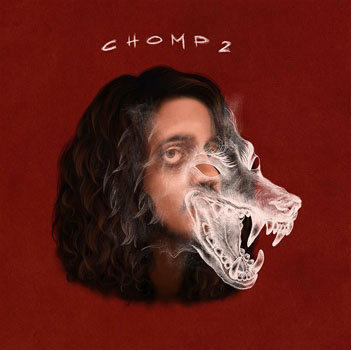 Artist: Russ
Album Title: Chomp 2
Label: Russ My Way
Release Date: December 8th, 2021
Producers: Russ, DJ Premier, 9th Wonder, DJ Hi-Tek, The Alchemist, Hit-Boy, Jake One, Harry Fraud, et. al.

It's always good when an album drops in your lap and turns out to be unexpectedly better than you thought. That was the case with ATL-based rapper/producer Russ on his latest album "Chomp 2". Admittedly, what attracted me to the album was the track list. Of the fourteen tracks here, Russ produces two, but the remaining twelve each have a different beatsmith lacing the track (see a sample listing above). Aside from the "who's who" of producers, the guest list is just as stellar (he's got everyone here from Snoop Dogg to Griselda). But neither of those make this a compilation album. Russ can hold his own on the mic as lyricist and emcee with the majority of his guests.

I say "the majority of his guests" in reference to the self-produced "Bucket Hat Low", where Brooklyn emcee Papoose just spazzes out and shows why he had that $1.5 million dollar deal with Jive at one time. 9th Wonder brings his vintage soul-sampling on "Salute", featuring verses from Styles P. and Westside Gunn. Russ enlists DJ Premier's boom-bap on the west coast-southern fried connection with Snoop Dogg, Russ, and Big K.R.I.T. on "Free".

Russ is skilled on the mic as well, as he shows his penchant for multis and clever wordplay with lines like "I knew my purpose / School ain't workin' / I'm too determined / I'll +kill+ my family's +bills+ like Uma Thurman" on "Top of the World" featuring Jay Electronica. He goes solo on three tracks, including "Hustler Freestyle" and the album's respective opening and closing songs "Sheep" and "Golden". The album cover shows an image of Russ with a wraith-like image of a wolf super-imposed over part of his face. With "Chomp 2", Russ has certainly taken a bite out of 2021's rap scene.

1.)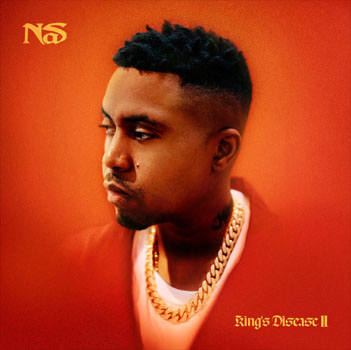 Artist: Nas
Album Title: King's Disease II
Label: Mass Appeal Records
Release Date: August 6th, 2021
Producer: Hit-Boy
If it ain't broke, why fix it? The emcee formerly known as "Nasty Nas" dropped his first Grammy-award winning album a year ago, and decided to follow it up with a sequel. Besides the "II" at the end, his fourteenth album only differs from its predecessor in terms of its guest features and track length. Other than that, Hit-Boy is back on the boards for the whole shebang. As for Nas himself…? He doesn't necessarily have to rap anymore. I mean, with his history and his current business affairs as a successful venture capitalist, he is, in a word, good. However, he remains one of the most celebrated rappers in hip-hop and to call his mic skills "vaunted" is oxymoronic for certain.
On "KD-II", the Queensbridge rapper still keeps up with the times while continuing to do his. He does a flow change on "40 Side" while "EPMD 2" was one of the most talked-about tracks. A collaborative effort between Nas, fabled rap group EPMD and Eminem, the latter's appearance is the most eye-opening aspect of the track for two reasons: a.) Him having a verse on a Nas track and b.) His untouched pen game in giving rappers the business. Hit-Boy's production definitely sounds polished on several tracks, but he goes for old school vintage soul on the song "Store Run".
True of several venerated artists, Nas is known for contradicting himself in his lyrics. On the album opener, "The Pressure", he raps "I ain't made it till we all can say that we made it" and then raps about all of his people he's lost, not to mention deceased rappers. While he's clearly doing a fuller examination of both his life and career, him wrapping up his life story in the flag of an aesop fable sounds like self-exalting. But on "King's Disease II", Nas proves on "Moments" that he still inspires "Moments you can't relive, moments you can't relive / Like your first time buggin' from somethin' that Nas said."