Super Bowl LVI Halftime Show Will Go Down As A Classic
You didn't have to be a football fan to enjoy the Super Bowl LVI showdown between the Los Angeles Rams and Cincinnati Bengals.
All you had to do was tune in for the Pepsi halftime show to get plenty of entertainment for one night. That's because Dr. Dre, Snoop Dogg, Kendrick Lamar, Mary J. Blige, Eminem and 50 Cent worked together in producing one of the greatest Super Bowl halftime shows in history.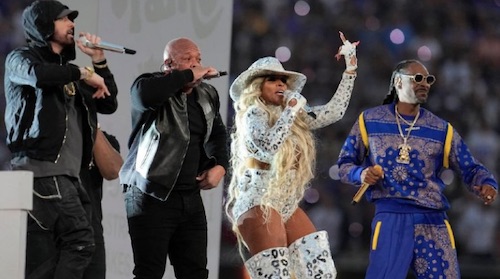 Couple the halftime show with the game itself, and you have what will go down as one of the most memorable Super Bowls ever.
The home team Rams managed to outlast the Bengals 23-20 in a game that went down to the wire. For the Rams, it's the franchise's second Super Bowl championship and their first since the 1999 season.
Cincinnati narrowly fell short of claiming their first-ever Lombardi Trophy, but with a star-powered young core in place, they are one of the prime favorites to win it all in 2022. Next season, Cincinnati fans will be able to bet on Bengals games thanks to the recent introduction of Ohio sports betting.
Super Bowl LVI was held at SoFi Stadium in Inglewood, California. This marked the first Super Bowl played in the Los Angeles area since 1993; Super Bowl Super Bowl XXVII between the Dallas Cowboys and Buffalo Bills was played inside Pasadena's legendary Rose Bowl venue..
The fans and TV audience were treated to Michael Jackson's iconic Super Bowl halftime show that many regard as the greatest ever. Fast forward 29 years later to the next LA-based Super Bowl event, and you have a new candidate for the best halftime show in history.
Dr. Dre and Snoop Dogg kick-started the electrifying show with the former's 2000 hit "The Next Episode." They then shifted into Tupac's 1995 song "California Love", before 50 Cent (who wasn't announced for the show ahead of time), performed "In Da Club."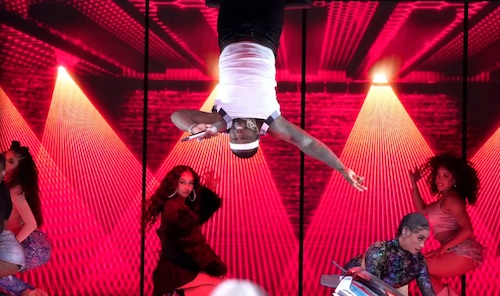 After 50 Cent's unexpected and pleasant surprise appearance, Blige took over with her 2001 hit "Family Affair" which was followed by "No More Drama."
Blige was followed up by Kendrick Lamar's dazzling performances of "M.A.A.D. City" and "Alright." Then came Eminem, who quickly shifted from "Forget About Dre" to "Lose Yourself", featuring a surprise appearance from Anderson .Paak.
Dr. Dre then played an instrumental of Tupac's "Ain't Mad At Cha" 1996 song. The show closed with the artists performing "Still D.R.E." in front of the roaring SoFi Stadium crowd.
Needless to say, the highly-anticipated Super Bowl halftime show in Inglewood more than lived up to expectations.
The Stars Came Together
There was plenty of hype around this Super Bowl halftime show, and for obvious reasons. Any time you get a star-studded lineup like this one, fans have good reason to expect a five-star show.
Dr. Dre, Snoop Dogg, Eminem, 50 Cent and Mary J. Blige are among the most influential music artists of their generation, and Kendrick Lamar has made a strong case as the best of his era.
The element of surprise for a marquee event like this will always add bonus points. 50 Cent's unannounced appearance only added more thrill for millions of fans that were watching around the world.
Very few music artists and bands get the fortunes of performing at multiple Super Bowls (Blige was a special guest for Super Bowl XXXV in the 2000 season). But we shouldn't be surprised if Pepsi and the NFL ask any of the Super Bowl LVI halftime performers to come back down the road.
Rob Sheffield of Rolling Stone placed this performance as the fourth-best Super Bowl halftime show ever, behind only Beyonce (2013), U2 (2002) and Prince (2007). Perhaps as more years pass, more fans and prognosticators will view Super Bowl LVI as the home to the greatest Super Bowl halftime show of them all.
Certainly, the performers for Super Bowl LVI have set the bar even higher for future performers. Next year's big game, Super Bowl LVII, will be held at State Farm Arena in Glendale, Arizona.
Needless to say, the performers for the show will have a tough task in matching the overall excitement and thrill of this year's event.