First off, Happy [fill in your choice holiday].
The end of the year is a few days upon us, and as usual, it won't end without me giving what I think were the top 10 hip-hop albums of 2022. After painstakingly exposing myself and my ears to a Stay-Puft Marshmallow Man-sized plethora of the hip-hop releases this year, I've carefully examined and chosen the best of the best. So, I invite you check it out and comment away. Excelsior!
10.)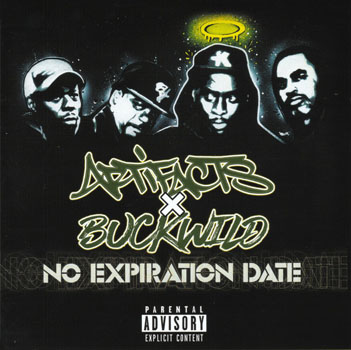 Artist: The Artifacts x Buckwild
Album Title: No Expiration Date
Label: Smoke On Records
Release Date: August 20th, 2022
Producer: Buckwild
The Garden State has almost always had something of an inferiority complex towards the biggest city in its neighboring Empire State. Ask any New York City native, and they'll say the only real beef that they have with New Jersey is that their citizens are bad drivers. Plus, it pisses them off when Jersey folks claim they're from NY (similar to Maryland and Virginia people wanting to be cool by claiming to be from D.C.). But nonetheless, the state rivalry didn't stop Bronx producer Buckwild from producing the entirety of Newark's Artifacts latest, and final album, "No Expiration Date." The group had a reunion a few years back. But with the recent death of Tame One, and with DJ Kaos having died three years prior, El Da Sensei is now the sole remnant of the trio. But before we could officially say, "…and then there was one", the tagging/rapping crew released an album which shows that even a style from a past time period will never grow old and die.
Both Tame and El remind of two rap dudes who lazily smoke lye on the couch intermittently throughout the day, but can destroy ciphers no matter what state of mind they're in. As a tagging-turned-rap crew, they're backpackers, but not deep-thought or conscious rappers. Like Tame's cousin, Redman, they're just rappers who like to rap. They can be topical, though. On "Raw Garden State", they big-up their home state with autobiographical lyrics of their upbringing and name-checking various areas in New Jerusalem. They brought in a few notable guest stars, as well. On "Contagious", R.A. the Rugged Man protégé A-F-R-O lays down a verse with bars like "Who do it steadily? Who the dude who knew better offending me? / Usin' the leprosy / make traps like Human Centipede" and Tame-1 doing a hilarious send-up of the hook for "Ha" by Juvenile. The single "The Way I Feel" slaps hard with thumping drums, DJ scratches, and both emcees spazzing out.
The last fully-produced Buckwild album I truly enjoyed was his 2010 joint album with Celph Titled, "Nineteen Ninety Now", where the concept was essentially Celph rapping over unheard Buckwild beats from the '90s. Here, he gives updated boom-bap for the New Jersey crew. It's heartbreaking that this is the final Artifacts album, though I won't be surprised if a Tame-1 album gets posthumously released. They began the album in their braggadocios best with "Ask Niggas" and concluded it with "Three 4 The Crew." At ten total tracks, "No Expiration Date" is a timeless exploit from a crew who represented two of hip-hop's four elements.
9.)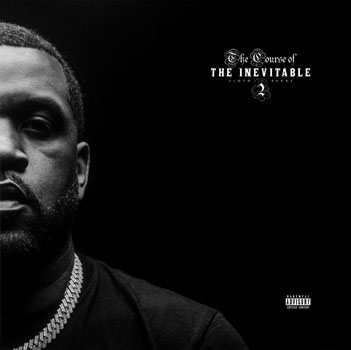 Artist: Lloyd Banks
Album Title: The Course of the Inevitable 2
Label: Money By Any Means/EMPIRE
Release Date: July 15th, 2022
Producers: CartuneBeatz, Fruition, Mr. Authentic, Fort Noxx, Cryptic One, et. al.
His fifth solo album and a direct follow-up to last year's "Course of the Inevitable", Lloyd Banks is one of three consecutive repeat offenders on this edition of my annual top 10 hip-hop list. He surprised me last year with the first "COTI", and the sequel is even better. My only grievance is that neither of those albums have a physical release compatible for my collection (i.e. no CD release. Yes, I still buy those). The "COTI" releases have shown the former "Mixtape Rookie of the Year" with a maturity and pensive mindstate that wasn't on display during his G-Unit years. Hailed as the best member of the group, he really had a firm grip on slick punchlines and a few hit songs back then. Hooking up with Long Island producer CartuneBeatz helped as he's returned and helmed the majority of this latest installment.
Banks works well with seasoned emcees, new and old school. To that end, Conway the Machine makes an appearance on the quite menacing "Menace", and both rappers peers: They're the same age, though Banks has more experience in music industry. The other Griselda appearance here is from Benny the Butcher on "Living Proof", with his more animated flow juxtaposing Banks's laid-back vocals over the slapping street production. Jadakiss is the veteran guest emcee and while his verse isn't bad on "Power Steering", it sounded as though he was actively not trying to surpass Banks or be on-par with him. He still retains a G-Unit connection with Tony Yayo's appearance on "Don't Switch Up" and sounds like two middle fingers to their former boss. The last guest track is a piano-driven posse cut with Vado and Dave East, and this is where it becomes clear that CartuneBeatz should produce the entirety of Banks material in the future. His beats have a versatility in their grime that's in sync with Banks' rap style.
Banks' lyricism is still braggadocious and filled with well though-out multis and wordplay, but he's shed much of the gangster hedonism from G-Unit's heyday. Of his solo tracks, there are several standouts. The album closer "On My Way Through Hell" is thumping boom-bap; "Socialize" is lyrically good, especially his delivery with bars such as "Ain't no question 'bout it, weapon crowded, steppin' out the coupe / These perfected lines I specialize and mesmerize pursuits / I need an extra prize, my severed ties should recognize the truth"; and the single "Dead Roses", which was produced by Cryptic One and has a video with a degree of social commentary. Earlier I mentioned he was the best G-Unit member. Banks going full solo and taking his career by the horns sans major label interference has led to some of his better output.
8.)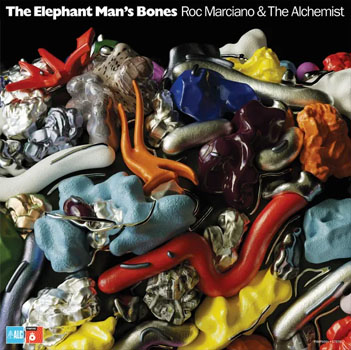 Artist: Roc Marciano & The Alchemist
Album Title: The Elephant Man's Bones
Label: Pimpire/ALC Records
Release Date: August 26th, 2022
Producer: The Alchemist
The only thing I remember about the historic Elephant Man was during my childhood in the late 1980s, when uber-pop star Michael Jackson started some controversy when he wanted to purchase the Elephant Man's skeleton. Another relation to this is the 1989 film Johnny Handsome, where the title character is a two-bit crook (played by Mickey Rourke) with similar deformities to the Elephant Man. Considering what the late Jackson was reportedly willing to pay for the remains ($1 million, apparently), as well as hip-hop's fascination with both money and gangster films, it only makes sense that two of rap's most consistent artists would join forces and bond over the grotesque, but highly valuable. NYC's Roc Marciano has worked with The Alchemist many times in the last decade, but it was about time they came together for a full-length album because their chemistry is undeniable.
Both artists are a double-threat combo of rapper/producer, though both of them veer more towards one than the other. Roc's an emcee, first and foremost, though he can hold his own as a producer. And Alc? The man's catalogue is extensive and his constant work ethic maintains his place as one of hip-hop's best beatsmiths. That said, "The Elephant Man's Bones" is a treat from start to finish. With only four guests in this 14-track (or 16, if you have the Pimpire edition) album, Roc continues to give his lyrical spin on east coast mafioso rap. Alc stays busy carving out soundscapes from underground to mainstream, from Griselda to Kendrick Lamar. Personally, I think he makes his best beats when working with street rappers, particularly New Yorkers. His sample-based style here on this album has birthed trippy, lo-fi beats. Take "Stigmata": It's got a vocal sample, dusty drums, and a low-key background sample. But Roc has fun with it, completing it as the type of track listeners can light one up to.
Other standout tracks include "Daddy Kane", featuring Action Bronson with his stream-of-consciousness flow; "Liquid Coke" has such a psychedelia to both the title and the beat that the listener may actually begin to see colors; while the title-track has gems such as "did my due diligence / It take a village to raise a kid, but can still produce an idiot." This is one album which I only gave a shot to months after it dropped, but better late than never. Because if anything is indicated from "The Elephant Man's Bones", is that its quality will have fans clamoring for a sequel.
7.)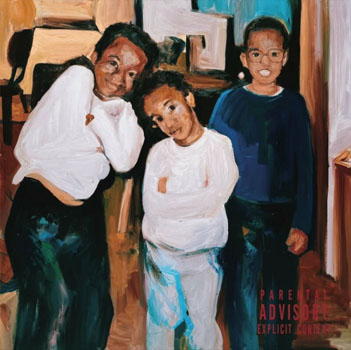 Artist: Benny the Butcher
Album Title: Tana Talk 4
Label: Griselda/BSF/EMPIRE
Release Date: March 11th, 2022
Producers: The Alchemist, Daringer, and Beat Butcha
"Stop throwin' the ball so fast, Tom!"
"If you stop gettin' here so fast, I won't have to throw it fast."
That was an exchange between LA Chargers linebacker Joey Bosa and then Patriots QB Tom Brady during the 2018 NFL playoffs. But, yes, how does it relate to Benny the Butcher? Apart from it being a sports reference (which Griselda rappers often utilize), it's also my commentary on Benny's place in the rap game and its ever-shifting nature. It forces you to quickly adapt, or you'll get left behind. And Benny the Butcher frequently releases copious material, usually to acclaim. Some of my fellow writers here on RR say that the Buffalo emcee has stretched himself out so far that his product has become diluted, but I respectfully disagree. Though he's inked a solo deal for himself with Def Jam, he remains Griselda's star player. The label's already proven that their product won't be watered down via their 2019 group album "W.W.C.D." which was released through Shady Records, a powerhouse rap label in its own right. As for Benny, I know what to expect: Coke rhymes over gloomy sample-based beats courtesy of mostly Daringer. But like his compatriots Pusha T or Freddie Gibbs, he makes it interesting and flies in the face of conventions. For example:
Take this album's first single, "Johnny P's Caddy." Alchemist laced a smooth '70s style beat where Benny brings J. Cole to rap alongside him. Cole isn't a street rapper, but he can hold his own on the mic and certainly stands tall on this track, killing his verse with lines like "Nigga want me on a song, he gon' see the wrath of the reaper / I'm prolly gon' go to Hell if Jesus ask for a feature." The fourth installment in the "Tana Talk" series, the album is a follow-up to part 3 and is a childhood painting of him, his deceased older brother, Machine Gun Black along with Griselda head-honcho, Westside Gunn. Shady and Def Jam notwithstanding, Benny gets another major rap label co-sign in the form of Bad Boy's Sean "Diddy" Combs who makes an appearance on "10 More Commandments", Benny's update to the Biggie Smalls classic "10 Crack Commandments". This track was produced by Daringer and Beat Butcha, a combo where it's usually stated that no samples were used in the production, but I just can't believe that.
Unlike his last release, "Tana Talk 4" has Griselda guests, Conway and Westside Gunn included on "Tyson vs. Ali" and "Guerrero" respectively. Topically, Benny has a lifetime of drug-dealing experiences to rap about, so there's no shortage there. He's experimented with his ability to rap, as demonstrated on the Alchemist-produced "Thowy's Revenge", where he adopts a near-fast flow over the horn sample-driven beat. Closing out the album with the airy "Mr. Chow Hall" (which is inexplicably censored in some parts), "Tana Talk 4" remains a sign that Benny's product will remain strong, no matter the label territory.
6.)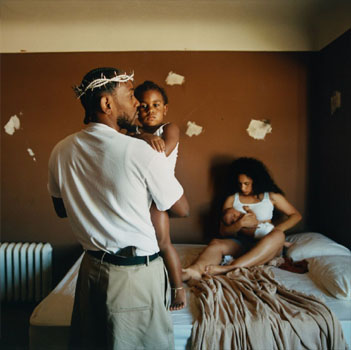 Artist: Kendrick Lamar
Album Title: Mr. Morale & The Big Steppers
Label: TDE/Aftermath/Interscope Records
Release Date: May 13th, 2022
Producers: Sounwave, Duval Timothy, The Alchemist, Pharrell Williams, Boi-1da, et. al.
Let's get this out the way: The rapper born Kendrick Lamar Duckworth will never make another "good kid, m.a.a.d. city" again. He's maintained concepts for albums that have garnered widespread critical acclaim, but I don't feel he'll ever reach that apex of artistic creativity again, unless he surpasses it. His latest album comes close, though. "Mr. Morale & The Big Steppers" is like an open-display dissection of Kendrick Lamar's psyche. Here, his themes waddle between conscious rap and an emo style that would make Dashboard Confessional's cheeks turn red. Among the themes he touches on are his thoughts on race, gender identity, male-female relations, his childhood, and how they conflict with one another to make him the man he is. As an emcee, Kendrick spits with purpose and conceptually divided this album as per the title: One is confident and the other is rife with a selfish, overachieving streak.
In the past, I've stated that fans tend to act as though every album Kendrick released after 2012 is akin to Jesus Christ's rebirth. Considering just how confessional this album is, Kendrick clearly doesn't hold himself up to that status, despite having to show bold ego and brazen competitiveness in the rap game which he himself has done ("Control [remix]", anyone?). The album's production is typical of modern major labels: Having multiple producers helming just one track to create something grand, though the Alchemist, Pharrell, and Duval Timothy are the sole producers to handle their own tracks, one each. The album's first single was "N95", where K-Dot uses the N95 COVID-19 face mask protection as a metaphor for how people conceal who they really are. It's exemplified by the line, "Take all that designer bullshit off and what do you have?" He even has some unorthodox guests lined up. Another single, "Silent Hill", features the often-maligned Kodak Black. The Alchemist-helmed "We Cry Together" is a back and forth rap argument between Kendrick and guest Taylour Paige, perfectly spelling out the gender relations as it pertains to the Black community.
I remember watching his group halftime performance at this past Super Bowl and thinking to myself, "Damn, Kendrick is the youngest person amongst all of these bonafide vets, three of whom are in their 50s!" But that just shows that he's earned a spot at their table. "Mr. Morale & The Big Steppers" is best post-2012 album he's released. If Kendrick is terrified laying his mental mosaic on the table for a cold, clinical display, it certainly doesn't show. "Father Time" speaks to generational trauma and his own self-confessed daddy issues, topics that very few rappers talk about, at least not to Kendrick's extent. And to hark back to his inclusion in the Super Bowl halftime line-up, his inclusion on my list here is for the same reason: What he brought to the table earned him a spot.
5.)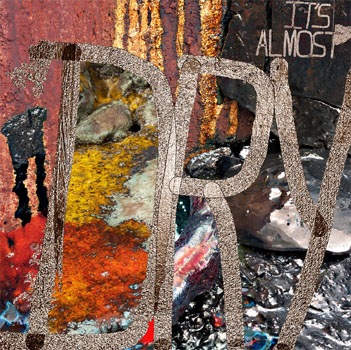 Artist: Pusha T
Album Title: It's Almost Dry
Label: G.O.O.D. Music/Def Jam Records
Release Date: April 22nd, 2022
Producers: Pharrell Williams, Kanye West, 88 Keys, Labrinth, et. al.
His fourth solo album and his first in four years, Pusha T has found more success in hand-to-hand distribution of his coke rhymes solo than he ever did in a duo as part of The Clipse. Although it now seems that having Kanye West on your album is a faux pas, King Push owes much to Chicago's resident "genius" beatsmith, with him having served as a prominent producer and executive producer on each of Push's solo albums. "It's Almost Dry", his last for Def Jam, is no exception. I've commented on Push's brazenness in his art, from his rhymes to his album covers, which is now an image of an abstract painting drying on the wall, showing Push's penchant for viewing his album's as masterpieces. I don't know about a masterpiece, but it's certainly one of the strongest rap releases of 2022.
At this point, it's safe to say that Push has coke rhymes down to a science. As an emcee, he always finds interesting ways to rhyme about the cocaine trade. Usually, he does so over the synth-funk bounce of a Neptunes beat, but as stated, he's had Kanye's backing for quite some time now. That said, Mr. West helmed the John Lennon-sampling "Dreamin' Of The Past" where Push raps "No reward for the latter, so it gotta be mine / Huff and puff in the club, then I gotta be Shyne." The lead single, "Diet Coke", is also a Kanye production, and among one best produced tracks on which Push laid his razor-honed rhymes over, referencing stepped-on drugs and big-upping fellow Virginian Missy "Misdemeanor" Elliott in the process.
Not to be outshined, Pharrell laces beats that hit just as hard as Kanye's sample-based material. His production on "Call My Bluff" feels like simple drum and bass with Push having a laconic-sounding flow, while on "Scrape It Off", Lil' Uzi Vert lends banana clips to Push on the mic. Closing out the album is something of a Clipse reunion has Malice reunites with his brother on "I'll Pray For You", the first song where the former returns to his former moniker and still sounds as incisive as his brother. Though the title of this album both indicates his final under contract with Def Jam and implies staleness, the beats and rhymes on "It's Almost Dry" are anything but.
4.)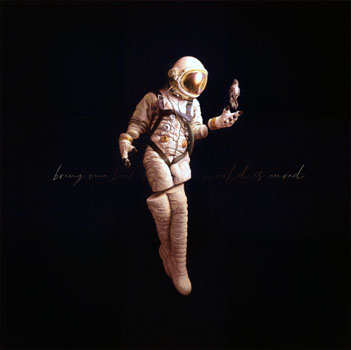 Artist: Sadistik x Kno
Album Title: Bring Me Back When The World Is Cured
Label: n/a
Release Date: March 31st, 2022
Producer: Kno
What do you get when you cross a grungy-looking Seattle rapper with an unassuming producer from rural Atlanta? Well, it's not Starbucks coffee with a Jimmy Carter peanut farm, sorry. Instead, we got something better and simpler: Dope beats and dope rhymes. Sadistik has kept himself busy, having several releases during the pandemic. But when it was announced that he and Kno would be doing a follow-up to the 2015 "Phantom Limbs" EP, that then-upcoming release became his most anticipated. With perhaps the longest title for a rap album in 2022, "BMBWTWIC" evokes a dream-like journey. Not just because of Kno's customary lush productions, but because of the cover art: A divided astronaut floating in presumably a state of suspended animation, waiting to be brought back when all is right.
Some of my peers say that the Seattle wordsmith fell off after the first "Salo Sessions" EP, but if that's true, then he's back to form here. On the first rapped track, "You Don't Know", his flow sounds more focused and determined than the laconic flow he's sometimes displayed in recent years. And Kno…? It's here where I see that he knows how to tailor his productions to the artists he's fully producing for, be it here, his own solo material, and/or a CunninLynguists album. Yes, he uses samples that have crate diggers frantically searching, but he knows which ones work with whoever he's behind the boards for. For CL, there's the southern soul. For Sadistik, it's melodic, dark, and in some cases aggressive. Case-in-point:
Though Sadistik is known for baring his soul with tongue-twisting poetic rhymes, he can rip a mic apart when he wants. On "Mothlight", he raps 'Cats get skinned for acting brolic / Turn a hallway to a Jackson Pollock'; later on "27 Club", he takes advantage of Kno's menacing boom-bap to talk about idolized dead celebrities; and then on the single "GODMODE", he shows that, if he's ever in a rap cipher, he should be the last one to spit. "BMBWTWIC" doesn't follow trends in mainstream or the underground rap cauldron from which it hails. It's not trap, drill, or backpacker rap. It's hip-hop for the thinking adult.
3.)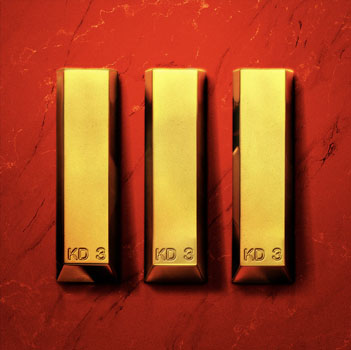 Artist: Nas
Album Title: King's Disease III
Label: Mass Appeal Records
Release Date: November 11th, 2022
Producer: Hit-Boy
Nasir Jones has spent over 30 years as a rapper. During that time, he's released close to twenty albums and wisely invested his money to earn quite the impressive dividends. But even with all of the money he's made and his cemented status as one of hip-hop's greatest lyricists, the Queensbridge emcee retains his competitive edge. He's had albums of various titles with different concepts (2006's "Hip-Hop Is Dead" and his 2008 untitled album), but he's stumbled back into near-Illmatic critical acclaim with his "King's Disease" series, with the inaugural album released in 2020. With the release of the third volume once again entirely helmed by Hit-Boy, the street poet laureate of Queens grants another offering that's bound to be lauded, dissected, and puzzled over by critics, fans, and rappers alike.
Nas's latest music has reached the level that Jay-Z's did on "4:44": Adult contemporary hip-hop. Nas certainly contradicts himself in his music, being pro-social while adopting hip-hop's pre-occupation with status and status symbols (represented by both the three gold bars on this album's cover and the title itself). But those contradictions add to his thought-provoking lyricism. Even with no singles released, the mere prospect of "KDIII" being released was sufficient to generate a significant buzz. Hit-Boy's beats continue to be varied, from sample-based to even a venture into drill music. This successful joining has led Nas to compare it on "Michael & Quincy", name-dropping several hit duos in the process.
"Recession Proof" is one of the best tracks, with Nas's autobiographical rhymes over Hit-Boy's lo-fi boom-bap. "WTH SMH" is God's Son being playful and serious, using internet abbreviations to examine choices made by his rap compatriots. What's also interesting is how the track's production is divided into two parts. On the whole, "KDIII" is another feather in Nas's cap. Part of what makes this series of albums successful is their frequent release of one another. Though Nas references Hollywood films in his work, his "King's Disease" franchise hasn't taken that route in making sub-par follow-ups a decade later. In making a connection between the Martin Scorsese films which Nas favors, it seems he's found his Bobby De Niro in Hit-Boy.
2.)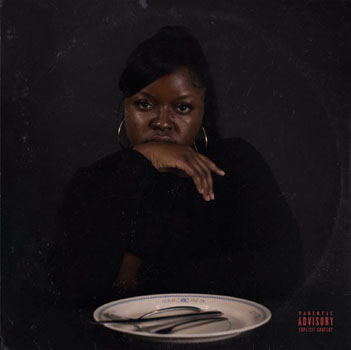 Artist: Ché Noir
Album Title: Food For Thought
Label: TCF Music Group
Release Date: January 21st, 2022
Producers: Ché Noir, CartuneBeatz, TrippyTripzz, Chup, et. al.
Buffalo, NY emcee Ché Noir is one of the best rappers to emerge in the past several years. Her ability to make use of multis, metaphors, and storytelling rhymes has made her a talent which should not be slept on. Relentlessly improving her hip-hop pedigree, Ché Butta Queen is also now holding her own behind the boards, producing for several artists, including five tracks for herself on her fifth solo LP. In a male-dominated medium, most female rappers play their sexuality up to the hilt and subsequently become the lowest common denominator. However, Ché has certainly taken strides to ensure that her skills don't go overlooked, unacknowledged, and ignored. To that end, she's taken her oft-times go-to idiom of "food for thought" and made a full-length release out of it.
Many of the songs included are motifs surrounding food and synonymous correlations, as are the lyrics within. Ché raps alongside Canadian rapper Jynx716 on "Eat or Starve" where she rhymes 'Could be poor with the richest mind / They say 'penny for your thoughts', but I'm givin' nickels & dimes.' Jesus, rhymes like that show her penchant for clever wordplay and constant practice of her pen game. No pun intended, but her hunger doesn't end there. On "Brains For Dinner", she consumes mic over some gloomy boom-bap courtesy of JR Swiftz. Not one to hog all of the food for herself, Ché brings guests and friends to the table on several tracks. Armani Caesar and 7xvethegenius get their plates on "Ladies Brunch" while Ransom and 38 Spesh satiate their hunger on "Table For 3".
The album contains about three skits, including the intro, but they're not filler. They coincide with the album's concept. On "Praises", Ché Noir raps that her "…bars like a breath of fresh air, you either gon' breath or choke" and that's no idle boast. Throughout "Food For Thought", Ché Noir has demonstrated an uncommon clarity of thought when it comes to her rhymes. Since "The Thrill of the Hunt", Ché has attacked mics with an insatiable hunger. So appropriately enough, she both eats and serves up her competition on "Food For Thought."
1.)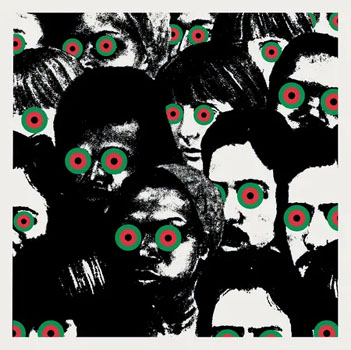 Artist: Danger Mouse x Black Thought
Album Title: Cheat Codes
Label: BMG Records
Release Date: August 12th, 2022
Producer: Danger Mouse
My #1 of the bunch. Until this year, Danger Mouse hadn't produced a hip-hop album since 2005's "The Mouse & The Mask", his acclaimed collaborative effort with the late MF DOOM. But in teaming up with The Roots' Black Thought, he showed that he hasn't lost his touch. One thing that a producer must know before making a full-length album with a rapper is to know the rapper they're working with. Danger Mouse certainly has a good feel on the Philly emcee, lacing his sampled productions with a wide variety of genres to sift through. As a rapper, Black Thought never fails to impress, whether it's in a group album, a guest verse, or his own solo EPs. He's been independent, signed to major labels, and in-between. But through it all, it's like he fasts himself before he spits a verse. In the sense that he raps with a hunger that rivals occupants of some third-world countries.
Aptly titled "Cheat Codes", both the rapper and the producer use their respective talents on this album like a Game Genie. Not entirely a Black Thought affair on the mic, old and newer talents are recruited to provide verses. The soulful, piano-driven "The Darkest Part" could've been a charting single based on the melody of the beat and the Kid Sister-provided hook alone. Though Thought boasts that his raps '…ain't an easy odyssey for you to follow', Raekwon does exactly that when he appears at the end. With the inclusion of A$AP Rocky and Run the Jewels on "Strangers", Danger Mouse provides a beat worthy of the RTJ sound which every emcee rides and tears up. On the murky "Belize", Black Thought goes toe-to-toe with a posthumous verse from MF DOOM.
On the near-equally gloomy "Saltwater", Griselda's Conway the Machine lends his wordplay-laden street raps to Thought's street poet motif. However, he goes the metaphysical route on "Identical Deaths", lyrically contemplating notions of time and self. Danger Mouse's productions have a psychedelic vibe which appeals to hip-hop and indie rock fans alike. Themes of escape, struggle, and liberation as they pertain to the Black community are also touched upon by Black Thought. Lastly, if the album cover is any indication, it challenges the listener to see through multicolored, as opposed to rose-colored glasses.