He came (home). He saw. He conquered. Slick Rick returned to London (The Forum, Kentish Town) for the first time in forever, and was welcomed back to his birthplace by a raucous crowd on a wonderful night that celebrated UK hip history in a beautiful way.
Truth be told, this was more of an extended "appearance" by Slick Rick, and viewed in isolation may well have been a disappointment if you were expecting something else. The reality is he doesn't have the back catalogue to support two hours, and so he was only on stage for approximately three quarters of an hour. You're talking about someone who hasn't released an album this century, and so incorporating his guest features on "Hip Hop Police" and "Auditorium" (one of my favorite songs ever) felt more of a necessity.
It was one of the nights where you'll able to look back on it and say "I was there…" Seeing the legend perform "The Ruler's Back" and "Children's Story" was amazing; "The Moment I Feared" and "Lick the Balls" was dope; "Teenage Love" and "Hey Young World" were great moments with decent musical switch-ups. There was a surprising freestyle (over Mobb Deep "Quiet Storm" I think); only one track ("Street Talkin'") from "The Art of Storytelling" was a problem, though, especially as the crowd seemed to know that particularly well and it felt like a missed opportunity to mine that classic LP. Rick looked splendid, in great shape and as flamboyant as ever.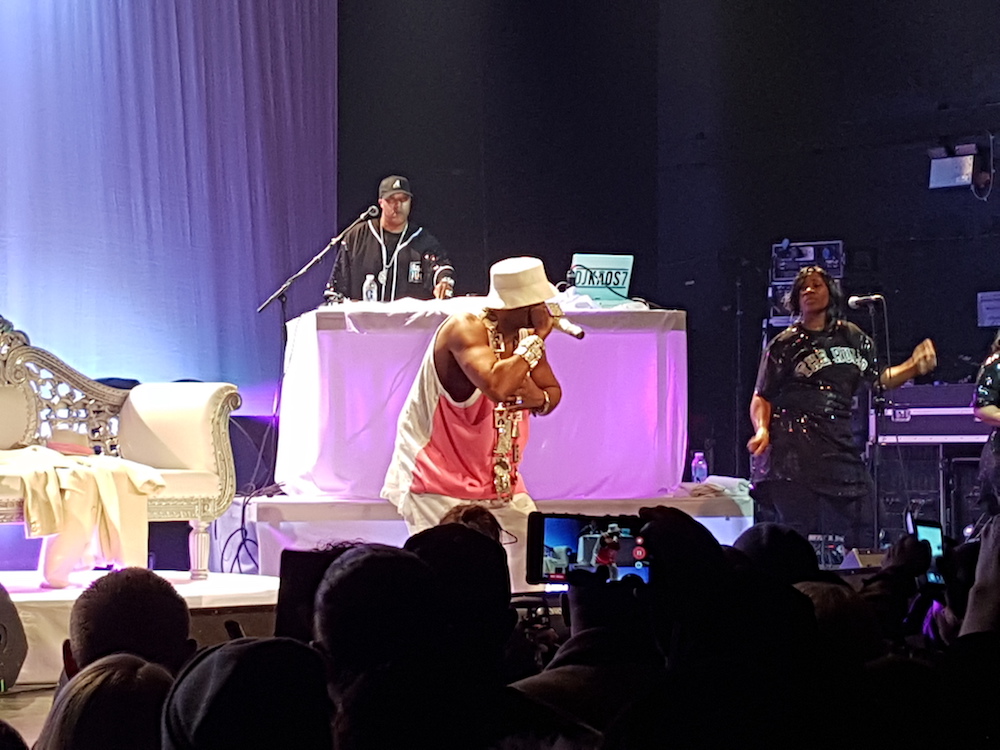 There were problems: the "live band" was, in reality, a drummer; there was too much emphasis on the background visuals (basically cuts of films/videos matching the music); most annoyingly, the tempo of the backing tracks was far too fast. The knock on effect was a 51 year old having to "rat-a-tat-tat" through songs we've been waiting for decades to see performed live. To his credit, MC Ricky D managed to keep up with almost everything and rarely dropped his delivery, but did rely on a combination of three ad libs and staying put in the middle of the stage for pretty much the whole time.
But nit-picking aside, this was one of those occasions that brought London together. There was old school hip hop heads everywhere you looked, and Tony Spreadlove (the promoter) did a great job of celebrating the history of UK rap. Rodney P was the biggest warm up act, and did not disappoint: fans of London Posse were deliriously happy, and he hinted that the group tried to reform on the night but it didn't quite happen. DJ Supreme did a great job too, and brought out a plethora of rappers (old and new). DJ 279 never lets the side down. There were some dope dancers (that was actually fun as hell) and even more that rounded it out nicely.
So if you took Slick Rick's bit as part of "The Show" (boom boom), then the whole evening was great entertainment and a wonderful history lesson in many respects.